What would you do if you became involved in a car accident?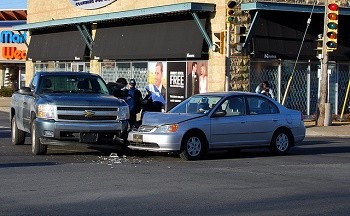 The aftermath of a car accident can inhibit your reasoning ability. Here are some important reminders if you are involved in a car accident.
Immediately After the Accident
When an accident occurs, your first instinct may tell you to run away from the site of the accident. However, you should never make the mistake of leaving the scene of an accident immediately after its occurrence, no matter the seriousness of the crash. Criminal proceedings may be instituted against you if you flee the accident scene. Therefore, you should stop and check if there are injuries or damages. Ensure that you call for an ambulance if there are any injuries and contact the police.
Next, you should proceed to get relevant information of the other driver(s) involved in the accident. Name, address, contact phone number, license plate number, driver's license number, and insurance information should be obtained. You should also try to get personal information of any willing witnesses. It is also important that you note all other relevant details such as when, where, and under what conditions the accident occurred. This information could prove beneficial later on. You should also request the investigating police officer for the incident number and his contact information so that you can get a copy of the accident report later on.
When the Police Arrive
It is important to ensure that you provide all helpful information on how the accident occurred. Police officers should be made aware of any injuries and available witnesses. It is advisable to avoid admitting to being responsible for the accident to any party whatsoever, be it the police, the other driver(s), or witnesses. You should leave that to the court and the authorities to determine. Wait until you are told by the police that you are free to leave.
After Leaving the Accident Scene
Your insurance company should be made aware of the accident. It is advisable for you to seek legal advice from a competent Missouri car accident attorney before filing a claim with your insurance company. This is especially important when dealing with the other driver's insurer. A physician should also be consulted, even if there are no visible signs of injury after the accident.
If you have been involved in a car accident, contact The Hoffmann Law Firm, L.L.C. at (314) 361-4242.
Guides & FAQ
Photo credit: Morgan via Flickr