Along with back and head injuries, neck injuries are among the most common injuries that result from automobile accidents.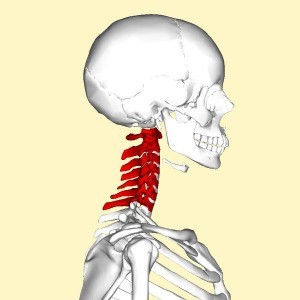 Neck injuries vary in their severity, just like any other injuries suffered in a car accident. In this post, we will discuss some common neck injuries that could result from car crashes.
Common Automobile Accident-Related Neck Injuries
Neck Strain
The forceful stretching or pulling of muscles is called a strain. When the muscles in the neck are stretched, pulled, or torn, the outcome will usually be a neck strain.
Neck Sprain
Ligaments play a vital role in providing stability. These are bands of tissues that help to connect bones or cartilages together and stabilize joints. A neck sprain is the consequence of ligaments in the neck getting damaged or torn. Neck sprain usually reveals itself in form stiffness and pain. Along with neck strains, neck sprains are often referred to as whiplash or hyperflexion-hyperextension injuries.
Cervical Radiculopathy or Pinched Nerve
Cervical nerves constitute a portion of the human body's peripheral nervous system. They emerge from the spinal column in the cervical spine region, passing into the arm. These nerves are responsible for ensuring sensation in portions of the shoulder and arm. They also provide electrical signals to some muscles to ensure movement in the hand or arm. However, the function of these nerves is compromised when they are pinched by pieces of herniated discs or bone spurs. This leads to numbness or pain in areas of the body served by the nerves or weakness in muscles to which the nerves lead. In medical terms, the condition is referred to as Cervical Radiculopathy.
Herniated Discs
Herniated Discs, also described as ruptured discs or slipped discs, result when excessive pressure is applied on spinal discs. In the case of spinal disc herniation, a tear is noticed in the annulus and portion of the nucleus pulposus squeezes out from the disc core. The spinal nerves may be compressed by the nucleus pulposus if the annulus tear occurs on the part of the disc close to the spinal canal. The injured person may experience numbness, weakness and pain along the nerves due to the pressure applied on them. It has been observed that nerve roots may be irritated by chemicals oozing from ruptured discs, possibly aggravating pain and other symptoms of herniated discs.
Possible Neck Injury Symptoms
It is likely that some people may not even be aware of their neck injury after a car accident. This could be as a result of the activity of endorphins and adrenaline. Besides, occurrence of neck injuries may shift attention to arms, hands and other parts of the body. Therefore, pain in the arms, hands, and shoulders may serve as a pointer to neck issues. Headaches and neck pain as well as reduced mobility and muscle spasms in the neck are a cause for concern. You should also pay attention to signs of sluggish reflexes, weakness, and numbness in your arms and hands.
Neck injuries can be more devastating than what they may seem. Make sure you seek appropriate and timely medical treatment. Contact The Hoffmann Law Firm, L.L.C. today to ensure that your rights are protected and you receive the compensation you deserve.
photo credit: Anatomography