Who will pay for your injuries if you are a victim of an uninsured driver car accident?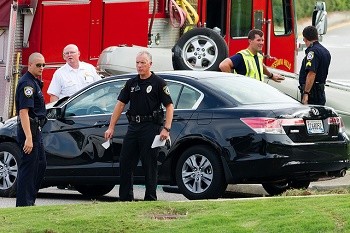 Buying liability insurance attracts a hefty price tag. Hence, there are uninsured motorists on the road to be aware of. Unfortunately, if you have a car accident with an uninsured driver, what avenue should you turn to for compensation of your bodily injuries? The answer lies in your own insurance policy under the Uninsured Motorist (UM) Coverage.
What Vehicle Damage is Compensated Under UM Coverage?
You must read the fine print of your UM coverage and if vehicle damage cover for such cases is specified, you may receive compensation for your vehicle damage. If vehicle damage is not included in the uninsured motorist coverage, it may be included in the collision cover. According to Missouri car accident attorneys, when the vehicle damage is not covered under either section, you may have to pay from your pocket for the repairs undertaken.
Who Are Eligible For UM Coverage From Your Insurance Policy?
The upper limit for compensation for uninsured motorist coverage will be specified in your policy and may be applicable in case of injuries caused to the following people:
When you are injured while driving or riding in a car that has been named in your policy, or any other car that is not owned by you or while being a pedestrian.
A relative who lives with you gets injured while driving or riding in a car that has been named in the policy.
Any other person who is driving or riding in your car, with your permission, that has been named in the insurance policy.
Any other person riding in a car not owned by you while you are driving it.
When and How Much Compensation May You Receive?
There are some policies that include compensation for hit-and-run accidents. This clause is applicable only when your car is actually hit and damaged or you have received bodily injuries. There are certain policies in which compensation is granted for hit-and-run accidents only when you are able to identify the driver and the vehicle.
If you get injured while at work, you are eligible for workers' compensation and disability benefits. You may also get compensated for your medical expenses by your insurance company under medical payments coverage. Hence, your UM compensation may be reduced by the same amount in these cases.
In case you or a relative are riding in another person's car and are injured in an accident caused by an uninsured motorist, the other person's UM coverage will be the primary one for claiming compensation and yours will be the secondary one. Your UM coverage will only pay for the bodily damages sustained by you which have not been compensated by the primary policy.
Filing a UM Claim
After you have filed a claim, your will have to negotiate with your insurance company's insurance adjuster for establishing the other person's liability. You will also have to negotiate about the comparative negligence and the extent of bodily injuries sustained by you. For further help it is always advisable to consult an experienced Missouri car accident attorney to ensure that your case does not have any loop holes. Call The Hoffmann Law Firm, L.L.C. at (314) 361-4242.
Photo credit: Rian Castillo via Flickr