Getting Medical Treatment Without Health Insurance
If you have been hurt in a car accident and have no health insurance you are probably wondering who is going to help you pay the medical bills.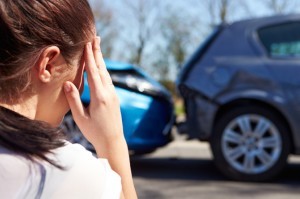 Even if the accident was not your fault and you are expecting compensation in the future, the bills you have now are your responsibility.
If you are experiencing a situation like this call our firm and speak with an experienced St. Louis Car Accident Attorney. We can offer you good advice on how to deal with that growing stack of medical bills and help you get started on being compensated for them.
You may be wondering why the insurance company for the driver who is responsible for the accident is not being charged for your medical care. Until your car accident claim is filed and then resolved, you cannot expect any payments from the negligent driver or his insurance company.
How Our St. Louis Car Accident Law Firm Can Help
This is because like criminal law, you have to prove the guilt of a defendant in a car accident case. In these types of circumstances that means first showing that they were driving with no regard towards the safety of other drivers on the road. Car Accident Attorney Christopher Hoffmann can help you in proving the negligence of the other driver and show how it led to your injuries. It is then that you will be able to acquire the compensation to pay off those medical expenses.
For now you have limited options. We can help you look into the other driver's insurance policies to see if they have what is known as Medical Payments Coverage. This is a type of addition to a homeowner or car insurance package that will pay the medical bills of an injured party when the owner of that policy was at fault for the accident.
This is not only very rare, but most often there is a low cap on the amount to be paid out, still leaving you with an unpaid balance.

Our firm can help you look into Medicaid as an option if your financial status will allow. If you qualify for Medicaid they will begin paying the medical expenses arising from the car accident and in some instances the prior bills as well.
When all else fails, our firm will assist you in negotiating deals with the companies you owe money to for your medical care. We can even arrange on-going treatment with the understanding that these current expenditures will be paid once the car accident claim has been resolved.
In those instances, we will draw up paperwork known as a personal injury lien that promises to pay certain expenses with the proceeds from a personal injury claim. The good news with this type of payment system is that is allows for the negotiators in our law firm to lower the medical expenses once a settlement has been reached
Car Accident Lawyers – St. Louis, Missouri
Don't spend your recovery time worrying needlessly about the medical bills pile up. Our team of St. Louis car accident lawyers will help make them go away quickly. Set up an appointment today and have an attorney assess your case and begin working towards recovering you financial damages and paying off this large amount of debt.
Insurance Claim
Updated: