A head on collision generally results in much more serious injuries.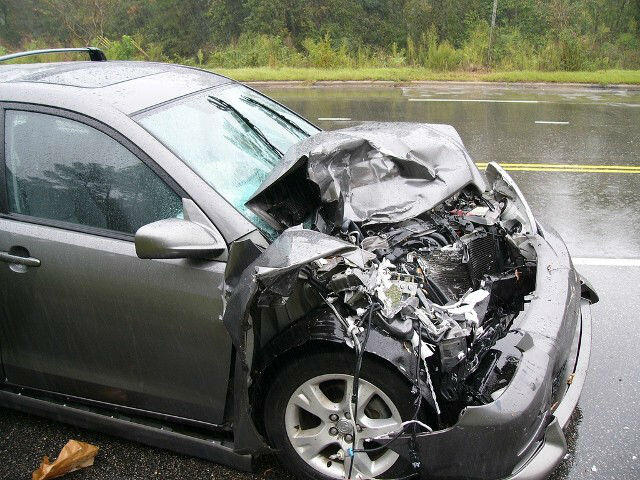 A head on collision occurs when the front end of one vehicle collides with the front end of another vehicle. These types of accidents are not as common as other types of car accidents. However, they generally result in much more serious injuries. The reason being because of the velocity and intensity with which they often occur.
Missouri Head On Collisions
Each year in Missouri, many drivers and passengers are injured, even killed, in head on collisions. In February of 2013, two people were killed in Franklin County when a 21-year-old driver was driving on Route 100 when he crossed the center line and hit another car. Both drivers were killed in the head on accident.
Head on collisions are more common on rural roads. There are hundreds of them in Missouri. But why can they be more dangerous? Well, they are inherently more dangerous because of their design. They are generally curvy, lack clear road markings and have high posted speed limits. The Fatal Analysis Reporting System (FARS) indicates that as many as 75 percent of head on accidents occur on rural roads.
In this type of accident it is common that one or both vehicles were traveling fast, thus resulting in a catastrophic outcome. Some severe injuries may include: head and brain injuries, neck and back injuries, fractures, loss of limbs, whiplash, and even death.
Head On Collision Attorney
After being involved in a head on collision, your first priority is seeking medical attention for both yourself and the other passengers.
If you or a loved one has been involved in a head on collision, contact The Hoffmann Law Firm, L.L.C. for a free and private consultation. We offer free consultations in all personal injury cases and you never pay attorney fees unless we recover compensation for you. We are located in St. Louis and handle car accident cases throughout the entire state of Missouri. Call us today at (314) 361-4242 or fill out our online contact form.
Head on Collision Resources
Avoid Head-On Collisions by Driving Defensively
Crossing the Center Line and Head-On Collisions
Crossing the Center Line: Head on Collisions
Factors Involved in a Head on Collision
Head-On Car Collisions Resulting in Serious Injuries
Head-On Collision on a One-Way Street
Head-On Collisions Caused by Overcorrection
How Serious Can a Head On Collision Be?
St. Louis Head On Collision Attorney – Car Accident Lawyer
The Devastation of Head-On Collisions
Tragic Consequence of Head-On Collisions – St. Louis Car Wreck Lawyers
photo credit: Robbie Howell