Be careful to assume full responsibility if you are involved in a car accident.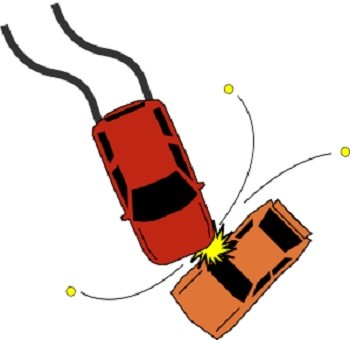 Although many people may consider themselves responsible for a car accident, this may not always be the case. There are various other factors that may cause a car accident.
Defects In the Vehicle
If an automobile runs off the main road while negotiating a curve and driving near or at the speed limit, the driver may think that he or she should have slowed down further before going around the curve. However, this may not alwasy be the case. A flaw in the design of the vehicle is the reason for a good number of vehicular accidents. It may be necessary to consult an experienced St. Louis car accident lawyer to evaluate the facts and find out if the driver was responsible for the accident or part of the responsibility should be shared with another person.
Factors In an Accident
There could be other factors apart from the driver's fault that may aggravate any injuries. For instance, the driver may have been responsible for an accident while driving his or her pickup truck. However, if the gas tank of the vehicle was positioned in an unsafe location, it may become damaged due to the impact. This situation can turn a simple minor automobile accident into a major disaster. It may also be possible that the driver was allowed to go home by local emergency personnel without informing him or her of some dangerous symptoms to look out for, which may resulte in deterioration in the medical condition of the driver. Such a situation can be evaluated with the help of an experienced lawyer.
Limitations of Insurance Coverage
The third thing to take into account is that the driver may have partial or full responsibility for any injuries or damage to property caused in the accident only up to a degree that is covered by his or her insurance company. An experienced lawyer can provide assistance to the driver to ensure that the insurance company will provide the suitable compensation to the injured party, and perhaps ensure the protection of the rights and assets of the driver.
It is essential to take into consideration all factors before taking full responsibility for a car accident. There are some factors that mitigate the responsibility of a driver in an accident. This is applicable even if the driver would initially think that he or she is the only one responsible for the accident. Due to this, it is important to consult a St. Louis car accident lawyer to evaluate the information associated with the accident and determine whether someone else should share the responsibility. Call The Hoffmann Law Firm, L.L.C. at (314) 361-4242 for a free consultation.
Insurance Claim
Photo credit: openclipart.org via Google