If you are involved in an accident, learn some guidelines to protect your insurance claim.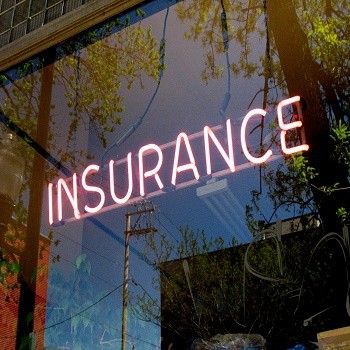 Accidents are almost always confusing and complicated and sometimes people make mistakes following an accident that can jeopardize their chances of recovering financial compensation, regardless of whose fault the accident was.  These are some guidelines for motorcyclists who have been involved in an accident in order to protect their insurance claim. All riders should be aware of the proper procedure just in case.
Do Not Admit Fault
Sometimes an accident is your fault and sometimes it is someone else's fault entirely. Or maybe both drivers share some of the blame. But in many cases it is not always immediately apparent how an accident was caused. So be careful about saying anything that could be harmful to your claim. Accidents are confusing and traumatic, but keeping a clear head is important.
Document Everything
Make sure that all damages and injuries are documented with the police.
Contact Your Insurance Company
Without admitting fault, you should call the insurance company as soon as possible and report the accident. You will need to give them certain information like the police report number, the name and badge number of the responding officer, and the other driver's contact and insurance information. If there are any witnesses at the scene you should also get their contact information. If the claims person asks you about damage to your vehicle or your injuries, it is better to tell them you do not know yet than to guess. You may realize later that your injuries are more extensive or your motorcycle is more damaged than you initially thought, and you do not want to get locked into anything too early on.
Ask For Clarification
If the other driver was clearly at fault your insurance company might work directly with the at fault driver's insurance company to get your damage covered. Sometimes insurance companies automatically assign fault to the motorcyclist and this will go on your record and your rates will go up. You should ask your insurance adjuster if you are assigned any fault for the accident. If fault has been assigned to you,  you may be able to file an objection.
Work with a Mechanic You Trust
An insurance company may recommend somebody but you do not always have to go to that particular mechanic. You should use someone you trust to give you an estimate that includes everything.
Compensation for Injuries
Unfortunately, motorcycle accidents are often accompanied by serious injuries. You should be able to recover compensation for injuries sustained in a motorcycle accident. In addition to compensation for medical expenses you may be able to recover funds for pain and suffering, lost wages, and disability. At this point you should consult an attorney who can help you to successfully pursue full compensation.
Additional Tips
The insurance company has a goal of paying out as little money as possible. They may try to trick you into signing something that forfeits your right to pursue further payment. For this reason be extra careful about what you sign or any checks you cash.
These are some tips to help you make the right decisions immediately following an accident. But you should also consult with The Hoffman Law Firm, L.L.C. at (314) 361-4242 to discuss your case. We handles these cases day in and day out and we know the best ways to get you the compensation you deserve. Navigating a complicated case on your own can be extremely difficult without legal guidance.
St. Louis Motorcycle Accident Attorney Resources
Accident Damage Claims – Tips for Motorcyclists
Biggest Threat to Motorcyclists is Inattentive Drivers
Catastrophic Injuries Common in Motorcycle Accidents
Collecting Evidence After a Motorcycle Accident
Four Steps to Riding Your Motorcycle Safely
How To Avoid Common Mistakes That Cause Motorcycle Accidents
Injured in St. Louis Motorcycle Accident – Complications of Throat Injuries
Invest in Protective Motorcycle Gear For Fall Months
Making an Insurance Claim Following a Motorcycle Accident
Motorcycle Accidents and Spinal Injuries
Preventing Motorcycle Accidents With EducationSafe Motorcycle Riding During St. Louis Spring – Motorcyle Accident Lawyers
Single Vehicle Motorcycle Collisions and Compensation
St. Louis Motorcycle Accident Attorney – Compensation for Jaw Injuries
St. Louis Motorcycle Accident Lawyer – Head Injuries and Paralysis
St. Louis Motorcycle Accidents – Who is At Fault?
St. Louis Winter Motorcycle Accidents
The Challenges Motorcyclists Face on the Road
The Devastating Effects of Road Hazards on Motorcycles
The Legal Rights of St. Louis Motorcyclists
Unavoidable Exposure in a Motorcycle Accident
What To Do After a Motorcycle Accident
Photo credit: David Hilowitz