Have you ever wondered what the purpose of a red light enforcement camera is?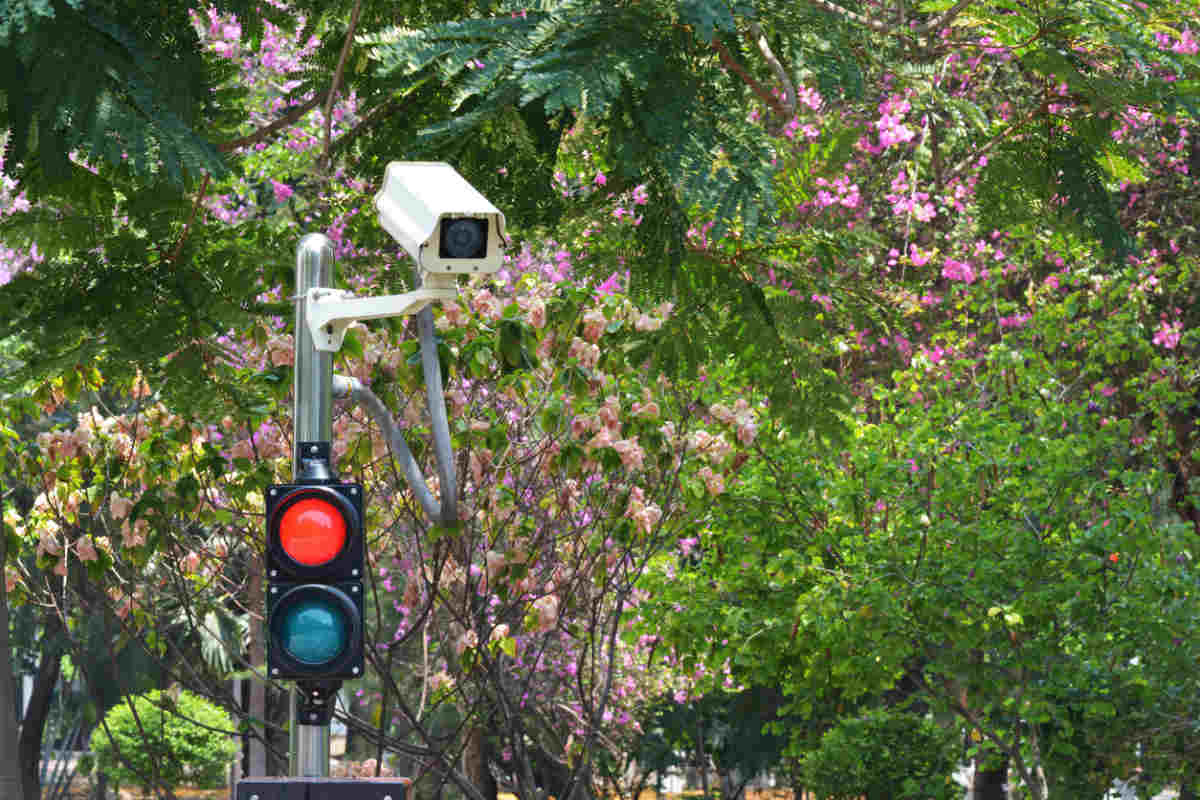 The basic idea is to reduce the number of vehicles running red lights thereby reducing the number of red light car accidents. However, many people are of the opinion that these cameras are employed as a means for the government to increase revenue by issuing more tickets and not just to improve traffic safety. However, a recent report released by the Insurance Institute for Highway Safety (IIHS) shows that the use of red light cameras is indeed saving lives.
The Red Light Camera Program
According to the IIHS, the red light camera program has been implemented in 79 large cities across the U.S. and is believed to have saved almost 1,300 lives through 2014. This is particularly relevant at a time when car accidents continue to be a leading cause of death in the U.S.
The IIHS pulled the data from cities that are using automated red light cameras to detect drivers who run red lights. These camera systems come equipped with sensors that detect when a vehicle enters an intersection when the traffic light is red. This triggers the camera to take a picture of the vehicle. The cameras take multiple pictures to capture the vehicle, driver, license plate, and other information so that the driver can be identified and ticketed for running the red light.
Reducing Fatal Accidents
Traffic experts are of the opinion that red light cameras make motorists act more responsibly, leading to less red light running. Experts also believe that motorists are more likely to stop for a red light when they know that they can be punished for running the red light by getting a traffic ticket.
The IIHS study compared the number of fatal accidents caused by red light running in areas with and without red light cameras and found that red light cameras are saving many lives. The study also concluded that communities where red light cameras were turned off after initial use witness an increase in fatal accidents caused by red light runners by almost 30 percent.
Compensation for Car Accident Injuries
In 2014 alone, red light car accidents were responsible for 126,000 injuries and 709 deaths in the U.S. A large percentage of the victims are those who happen to be in an intersection when a driver runs a red light. Other victims include the at-fault driver, passengers, and pedestrians in the intersection.
These accidents often lead to serious injuries, especially when they involve a pedestrian. If you have been injured by a red light runner, discuss your case with a St. Louis auto crash lawyer. Call The Hoffmann Law Firm, L.L.C. at (314) 361-4242. We will help you recover the right amount of damages to cover all your losses.