Passenger Accident Claims – Passenger Claim v. Friend
If you were injured in a car accident while riding as a passenger in your friend's car, you may be wondering what your legal rights are.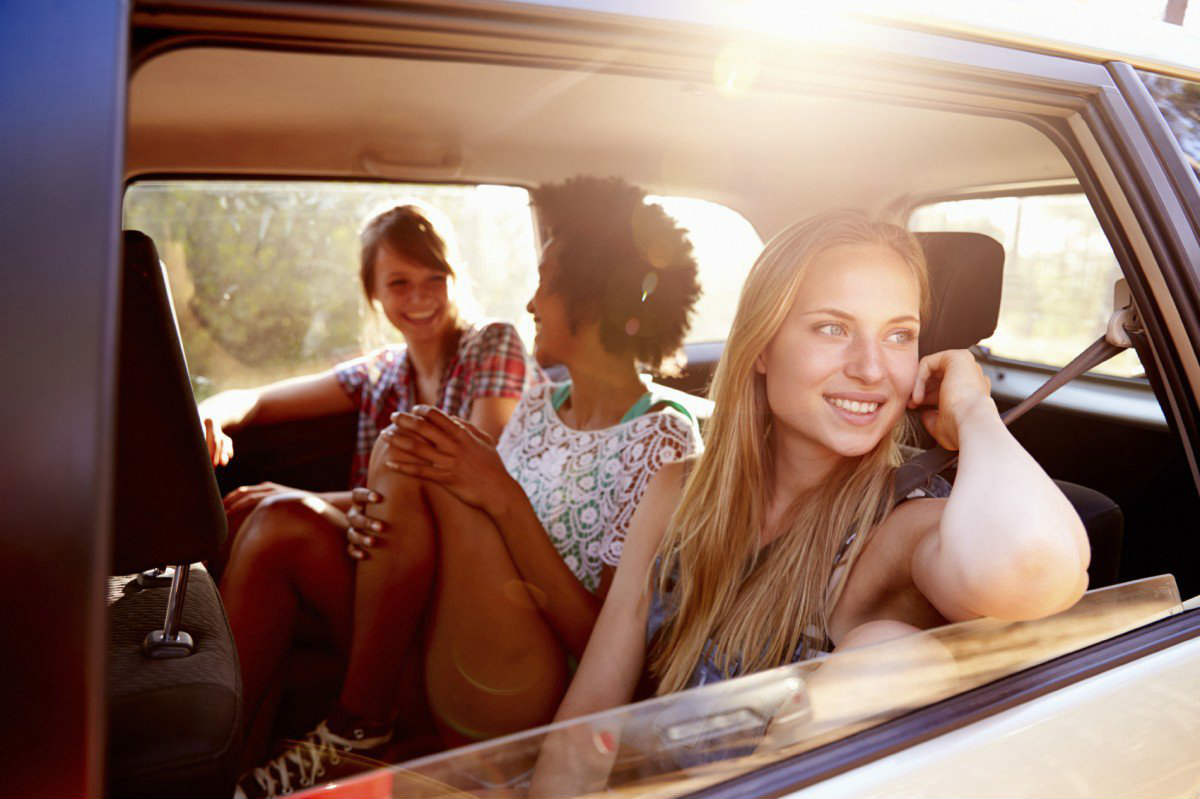 Thousands of car accident victims are often passengers and it is no surprise that many of these passengers are friends of the driver. Friends often go places together, they pick each other up and drop each other off.
If you were injured in a car accident while riding as a passenger in your friend's car, you may be wondering what your legal rights are. The Hoffmann Law Firm, L.L.C. has more than 15 years of experience handling car injury claims arising out of car accidents in St. Louis. You can be confident that everything will be done to protect your rights and recover the compensation you need.
Car Accident Passenger Rights
Simply put, if you have been injured in a car accident due to another's negligence, you have the right to seek compensation and speak to a car accident attorney. An auto accident is very rarely ever the fault of a passenger.
However, when the driver is a friend, many hurt passengers have a hard time seeking compensation. A passenger may feel guilty about this type of car accident claim but a hurt passenger should not have to bear the brunt of the financial burden the accident has caused out of guilt or fear of angering a friend.
In a typical car accident, the person who is not at fault seeks compensation from the person who is. This may or may not result in a lawsuit. Generally a settlement is reached before a lawsuit needs to be filed.
Keep in mind that filing a personal injury claim to receive compensation for your injuries, doesn't mean that it is a personal attack against your friend. If you have suffered serious injuries, it may be the only way to get the financial compensation you need to move forward.
Types of Passenger Accidents
A passenger in a vehicle is just as susceptible to injury in an accident as the driver is. In some cases more so, such as in a T-bone car accident where the passenger side of the vehicle bears the brunt of the impact. This can be particularly frustrating for a passenger who has no control over the situation or the way in which the driver is handling the vehicle.
Other types of car accidents that can cause serious injuries to the passengers include:
Often these types of car accidents leave the victims with serious, debilitating injuries that they may have to deal with for a lifetime. They result in costly medical bills, lost wages, loss of earning capacity, therapy and other problems that create emotional and financial struggles.
Don't let loyalty stand in the way of pursuing compensation for your injuries. Just keep in mind that the driver's insurance is designed to protect their assets while providing a way for a victim to recover damages from an accident they were responsible for.
Contact a St. Louis Car Accident Attorney
If you were a passenger in your friends car and were injured in a car accident, contact The Hoffmann Law Firm, L.L.C. at (314) 361-4242 or fill out our online contact form. We understand that monetary compensation can never return a person's health or erase the lasting effects of a personal injury. However, it can alleviate many of the day-to-day problems confronted by the victim and their family.
Passenger in Car Accident Resources
St. Louis Car Accident Attorney – Passenger Accident Claims
St. Louis Car Accident Lawyer – Passenger in a Car Accident
The Rights of a Passenger Injured in a Car Accident
What Should a Passenger Do After a Car Accident?
St. Louis Personal Injury Lawyer – Occupant Ejection During a Car Accident
St. Louis Auto Crash Attorney – Talking to Passengers Increases Car Accident Risk
Insurance Claim
Driver & Driving Involved in Accident
Updated: