St. Louis Traffic Accident Lawyer – Traffic Accident Lawyer St. Louis
If you have been injured in a St. Louis traffic accident, The Hoffmann Law Firm, L.L.C. will help you recover the monetary compensation you need and deserve.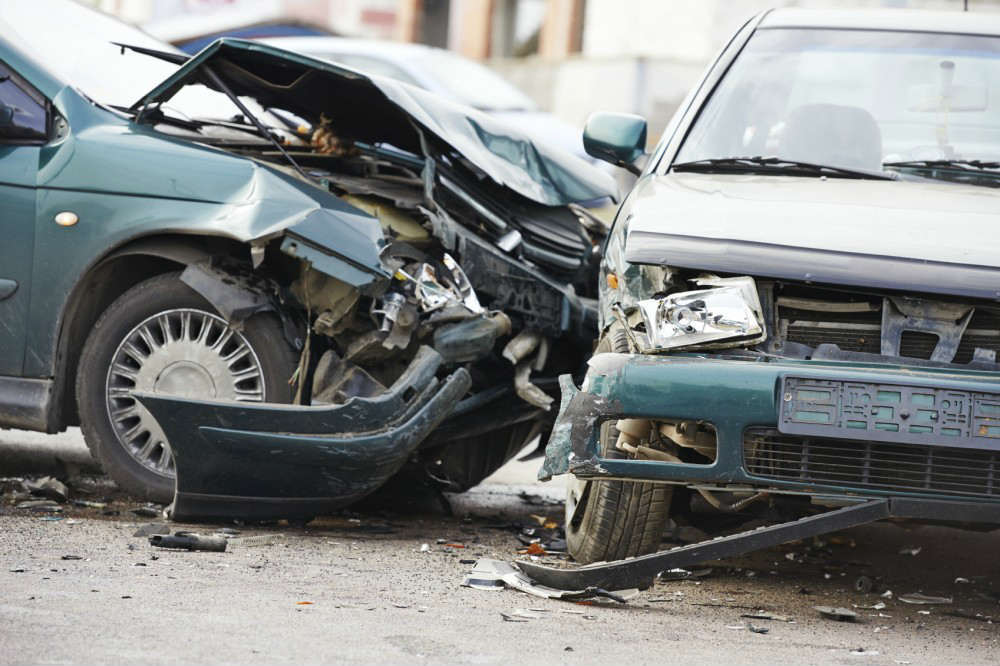 There are nearly 1.5 million people that live in St. Louis city and county. As with any major city, the more people that drive on the roads and highways, the greater the risk for traffic accidents. Thousands are involved in traffic accidents each year, many of them resulting in serious injury.
If you or a loved one have been involved in a serious traffic accident, you may need monetary compensation to move forward. As one of the preeminent firms helping victims of St. Louis traffic accidents, we know how to build strong cases. When you hire our firm, you can be confident that everything will be done to protect your rights and recover the compensation you need.
Types of St. Louis Traffic Accidents Injuries
No matter how defensive and safe of a driver you may be, you cannot control the actions of others drivers. When another's negligence or recklessness causes a traffic accident resulting in injuries, they should be held responsible.
Being involved in a traffic accident may result in medical bills, lost wages, lost earning potential, and long-term medical treatment. Depending on the type of injury, and severity, will determine what sort of compensation you need.
Some common traffic accident injuries include:
No matter what type of injury you have suffered, you should be receiving all of your benefits, not just the ones the insurance company wants to accept. Insurance companies are willing to go to great lengths to protect their bottom line. As such, they routinely offer injured people less than their case is worth and deny valid claims if they can find a loophole.
It is important to contact a traffic accident lawyer as soon as possible following a car accident. The longer you wait, the more difficult it can be to gather evidence. In addition, the law limits the time allowed in which you may file a lawsuit.
Passenger in a Traffic Accident
When a passenger is injured in a car accident caused by the driver of the vehicle that the passenger was riding in, the passenger has the right to file an accident claim against the driver's insurance company. Once a car accident claim is filed, the insurance company will conduct an investigation to determine the at-fault driver. They do this by reviewing police reports, obtaining statements from all involved parties, and speaking to witnesses who may have any information regarding the accident.
There are a number of scenarios where a driver can have one or more passengers traveling with them in their vehicle. The more passengers that are in a car, the more risk there is of injury in the event of a traffic accident. For instance, if a car is hit on the passenger side when there is no passenger, the driver may sustain only minor injuries. However, in that same accident, if there is a passenger next to the driver, more serious injuries can result.
Why Hire a St. Louis Traffic Accident Lawyer
Hiring a lawyer helps you understand your legal options and the best strategies for full and fair compensation from an auto accident or truck accident claim.
At The Hoffmann Law Firm, L.L.C., we only handle traffic accident claims. By focusing our practice on car accidents, we are in a better position to provide you with important information — especially information regarding the value of your claim and the strengths and limitations of your case.
Contact a St. Louis Traffic Accident Lawyer
We will take the time to understand your goals and concerns, explain your options, and let you know what to expect. We encourage questions and will take the time to guide you through every detail of the legal process, including answering questions from the insurance company, pretrial depositions and testimony at trial, when necessary.

Call us today at (314) 361-4242 or fill out our online contact form for a free and private consultation.

Updated: