Car accidents can happen anywhere and to anyone. Be prepared with the following ten steps to handle this situation.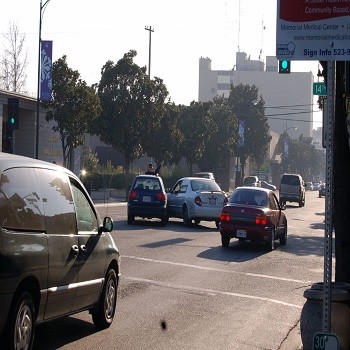 Even though we never expect that our journey can turn into a tragedy with a car accident, it always pays to be prepared to handle the situation if it ever occurs. A car accident can leave you confused and overwhelmed, and unless you know what the best course of action is, you will find yourself in an even more stressful situation.
Call 911
The moment the accident occurs the victim should call 911 and report the accident. This will ensure that you receive appropriate help and that a police record of the accident is created. The police report will act as an important piece of evidence when you have to seek damages.
Get Medical Treatment
You should get yourself examined for any injuries and seek appropriate medical treatment. Consult a doctor even if there are no visible injuries.
Collect Contact Information
It is important that you gather contact information from all parties involved and the eye witnesses without any delay.
Collect Insurance Information
To protect your right to compensation for all the losses you have suffered, you should immediately exchange insurance information with the parties involved.
Call Your Insurance Company
In order to ensure that your claim is settled in a timely and hassle free manner, you should report the car accident to the insurance company as soon as you can.
Do Not Engage in Arguments or Discussions
Arguing about who might be at fault can backfire  and create problems for you in the future. So keep quiet until you have consulted your attorney.
Gather All Possible Evidences
Take photographs of the accident site, vehicle, and your injuries.
Save Important Documents
All crash-related documents such as the police report and insurance documents should be preserved properly.
Keep Records
The victim should keep records of all their expenses such as repair costs, medical expenses, doctor visits, etc.
Consult a St. Louis Car Accident Lawyer
Talk to an attorney soon after the accident. They will help you evaluate all legal options that are available. The attorney will ensure that you receive all the rightful damages that you deserve in a timely and hassle free manner.
Car accident victims are entitled to receive compensation for physical injuries, repair or replacement of the vehicle, and for pain and suffering. However, there might be a case when the driver at fault or the insurance company denies or delays the compensation. Call The Hoffmann Law Firm, L.L.C. at (314) 361-4242 to get all the rightful damages that you deserve.
Guides & FAQ
Photo credit: jason schultz via Flickr