It always pays to be informed about what you need to do in case you become a victim of a negligent driver.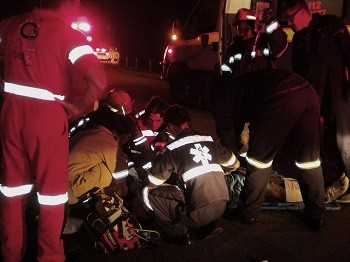 As congestion on Missouri roads and distractions such as mobile phones and other gadgets increases, the number of car accidents are difficult to control. Missouri car accident lawyers have answered some common questions related to car accidents. A car accident victim should understand that they are entitled to receive compensation for their injuries.
What Types of Compensation May I Receive?
Cost of medical treatment including hospitalization, prescription drugs, doctor visits, ambulance fees, and physical therapy.
Emotional pain and suffering.
Loss of income.
Repair or replacement of the vehicle.
Diminished earning capacity.
Loss of companionship.
Funeral costs in case of wrongful death.
Rental car fees.
Punitive damages.
How Do I Receive Full Compensation?
It is normally not easy to figure out the right amount of compensation that a victim deserves. Only an experienced Missouri car accident attorney can take all factors into consideration and help get the maximum possible compensation for the losses suffered in the car accident. It is important that a victim consults a Missouri car accident lawyer soon after the accident. Delay or failure to do so can jeopardize the chances of getting the compensation that the victim deserves.
In order to receive full compensation for injuries sustained in a car accident, the victim should never give a recorded statement or sign a settlement without consulting an experienced attorney. It is important to determine the true value of the case before a settlement is signed and only a competent attorney will be able to do so.
What Other Steps Should I Take?
Get immediate medical treatment for the injuries sustained in the car accident.
Report the accident to the police and fully cooperate with the authorities.
Do not discuss fault with other parties including the driver and the insurance company.
Maintain records of all medical bills and other expenses related to the car accident.
What Other Parties May Be Held Liable?
Bar or restaurant in cases of car accidents caused by drunk drivers.
Trucking companies that have flouted regulations.
Mechanics who failed to repair a vehicle properly.
Government authorities who failed to maintain proper roadway conditions.
Manufacturers for creating defective vehicles or parts.
Contact The Hoffmann Law Firm, L.L.C. at (314) 361-4242 to ease your burden by helping you receive compensation for injuries.
Guides & FAQ
Photo credit: ER24 EMS (Pty) Ltd. via Flickr