Wrong way accidents can be the worst form of car accidents because of the serious injuries and fatalities involved.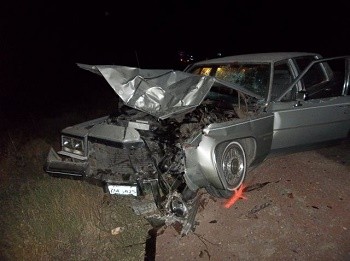 On March 17th, 2014, a man was killed and another injured when a pickup truck drove into the wrong lane in Springfield, Missouri. According to a report released by the Springfield police department, the wrong way driver was killed in the car accident.  As per the report, the accident occurred after the driver had already traveled several miles south on a northbound lane. Prior to the accident, a state trooper had made an attempt to stop him, but he failed. He eventually collided head on with a Chevrolet Equinox. The driver was admitted to a local hospital with injuries. However, her medical condition was yet to be ascertained at the time of filing the report.
An Unfortunate Tragedy
The wrong way driver was pronounced dead on the accident site that occurred at about 8:20 AM. According to police reports, three vehicles were involved in this fatal car crash. Half an hour after the accident, the rescue teams were focused on helping the driver of the second vehicle. In addition to these vehicles, there was a Hyundai Santa Fe that was pushed off the road while it was following the Equinox when the accident occurred. The Hyundai suffered some damage as well. Fortunately, the driver of this vehicle did not receive any injuries in the accident.
Possible Reasons For the Accident
The police have no clue as to why the pickup truck was driving on the wrong side of the road. There are several reasons that could lead a person to drive in the wrong lane. These include:
Driving under the influence of alcohol or drugs
Poor visibility
Confusion
Irresponsible driver
Inexperienced driver
To avoid congestion or being caught by police authorities
Police authorities reported that a commuter informed them of the wrong way driver, and they had a state trooper try to intercept the vehicle. However, the efforts of the state trooper failed, and in a few minutes the pickup truck rammed head on with other the vehicle. There were no other passengers in the pickup truck at the time of the accident.
Where to Find Help if You Are a Victim
Missouri car accident lawyers believe that wrong way accidents are the worst forms of car accidents, because they involve head on collisions that can be quite severe and may lead to serious injuries or fatalities. Please consult The Hoffmann Law Firm, L.L.C. at (314) 361-4242 for help and guidance.
Photo credit: That Hartford Guy via Flickr