Many car accident victims suffer serious injuries from broken glass.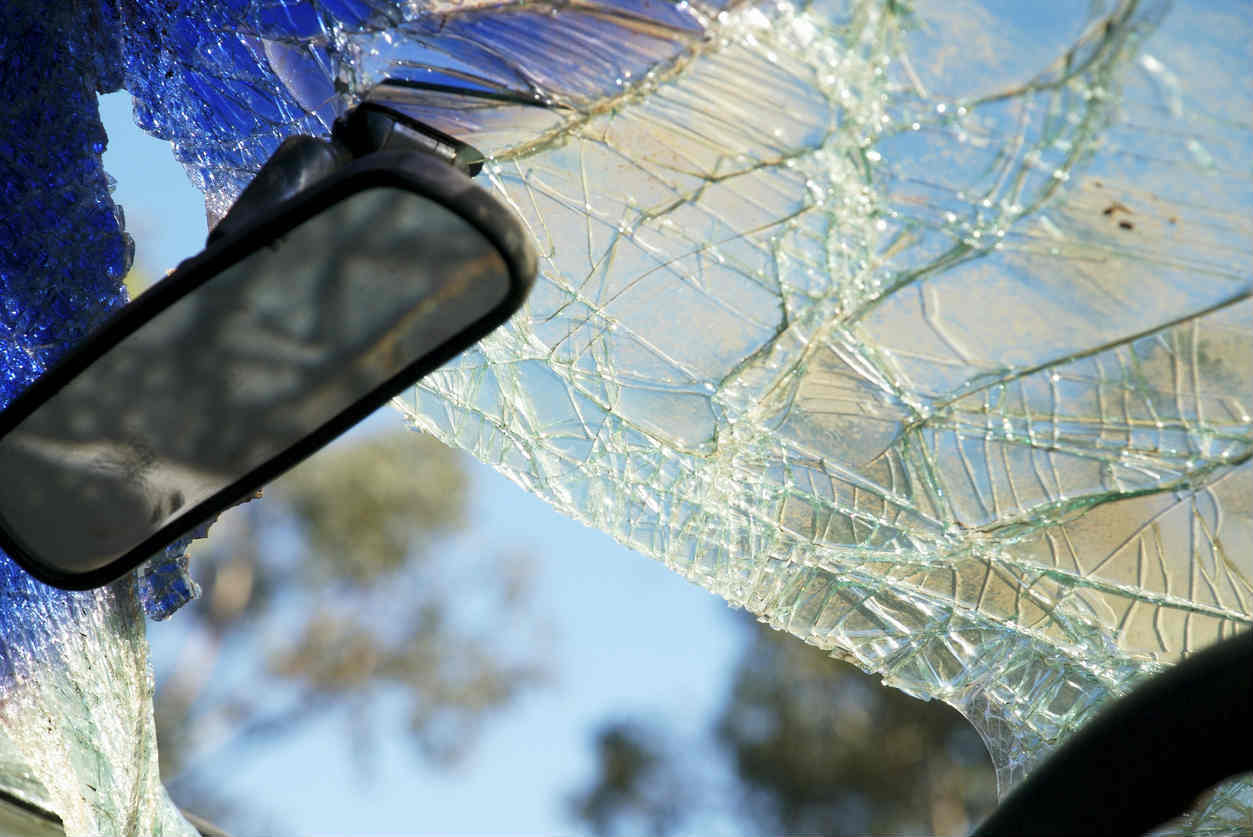 Broken glass, particularly flying broken glass at high speeds may injure or even kill not only the driver, but passengers, pedestrians and innocent bystanders as well. In this post, our St. Louis accident lawyer will discuss some of the common broken glass injuries.
Common broken glass injuries
Injuries from broken glass are usually the result of forces generated by the crash. Although modern car designs include windshields that are equipped not to shatter, the design is usually ineffective during high-speed crashes.
Additionally, side and rear windows are not manufactured using the same material as the windshield, and it cannot withstand high impact collisions. Shards of broken glass from the rear and side windows can fly in almost all directions during the impact of the crash. Some of the common broken glass injuries victims can suffer in a car crash include:
Deep level laceration: These lacerations are caused when the glass penetrates the skin. The sharp pieces of glass create cuts and wounds in muscle fibers and the underlying skin tissue. In some cases, the injury can go down to the bone level. These types of injuries are extremely serious due to the risk of potential amputation caused by severe infection, and permanent disfigurement.
Surface level cuts: These are less severe injuries and occur when the skin is cut or torn without penetrating to the deeper body tissue. These cuts usually require minimal treatment involving wound cleaning, stitches and other methods to stop bleeding.
Severed limb: Broken glass pieces are very sharp and usually large enough to penetrate through tissue and even bone. This can completely severe the limb. If the victim suffers severed arteries, they become susceptible to a variety of medical conditions that necessitate amputation.
Shock: Car accident victims often suffer psychological trauma after a car crash. The victim is more likely to suffer shock when he/she realizes that a part of their body is bleeding profusely due to a broken glass injury. If not treated immediately, the victim may die as a result of shock.
Death: A car accident victim who bleeds profusely due to a broken glass injury in the neck or leg can quickly bleed to death. The victims who have suffered severed arteries should be treated immediately to prevent death by bleeding.
Long term effects of broken glass injuries
Even if the victim survives the broken glass injuries, they may still experience a variety of health problems long after the wounds have healed. Scarring and disfigurement from the injuries can haunt the victim for the rest of their life. The victim may even suffer chronic pain if the scar tissue does not heal properly.
Seeking compensation
If you or someone close to you has sustained severe broken glass injuries in a car accident, chances are that the road to recovery is difficult and the expenses involved are significant. Call (314) 361-4242 to learn more about your legal rights following an automobile accident.