Truck Accident Lawyer
Talk to a lawyer for Free 24/7 (314) 361-4242 :: We hold truck drivers and trucking companies accountable for their negligence. We're located Near You! 20+ Years Experience & Thousands of Cases.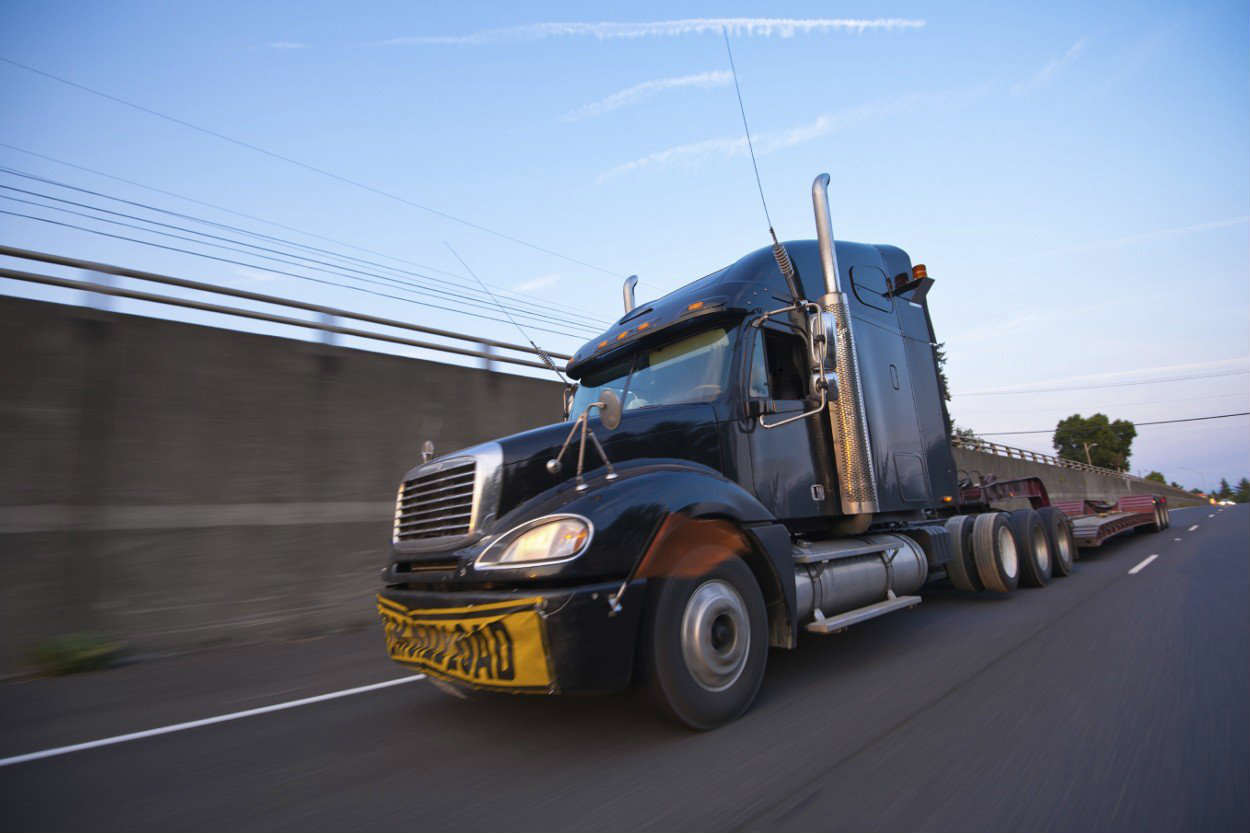 There are an estimated 500,000 truck accidents in the U.S. each year. Nearly 5,000 of these result in fatalities. The remainder often result in injuries of varying degrees. With three major interstates running through the Missouri-Illinois border in St. Louis — I-44, I-64 and I-70 — Missouri and Illinois see more than their fair share of trucking accidents. Unfortunately, many of these accidents are caused by the negligence of truck drivers or trucking companies.
Common Causes of Truck Accidents
In an attempt to increase their profits, truck drivers sometimes do things that endanger public safety. They speed. They don't take the required rest breaks and drive while tired. Some even use stimulants or illegal drugs to stay awake.
To save money, trucking companies sometimes hire unqualified drivers or fail to perform the required inspections or maintain equipment properly. They may overload trailers, increasing the danger of a mechanical failure with brakes, tires and other semi truck equipment. No matter the cause of a trucking accident, The Hoffmann Law Firm, L.L.C. has the resources to help victims of truck accidents in Missouri.
We understand how insurance companies work to limit your recovery after a tractor trailer accident. Insurance companies will immediately have people on the scene of an accident to gather evidence to limit their liability. The sooner you hire a lawyer to protect your interests, the sooner we can have our investigators working to build your case.
With more than 20 years of truck accident and personal injury experience, attorney Christopher Hoffmann understands the causes of truck accidents and the many factors that make truck accident claims so complex. He personally handles every truck accident case, including those involving:
Faulty brakes and defective parts
Commercial trucks colliding with vans or shuttle buses
Bucket truck wrecks
Fire truck accidents
Pick-up truck accidents
Tanker truck crashes
Contact an Experienced Truck Accident Lawyer
If you have been involved in a serious truck accident in Missouri or Illinois, you can call our office 24 hours a day, 7 days a week at (314) 361-4242. We offer a free initial consultation in all personal injury cases and you never pay attorney fees unless we recover compensation for you.
St. Louis Truck Accident Attorney Resources
Avoiding St. Louis Semi-Truck Accidents
Basic Rules of the Road in Relation to Truck Drivers
Brake Systems and How They Affect Truck Accident Lawsuits
Causes of Truck Accidents – Drunk Driving Accidents – Truck Driver Fatigue
Large Trucks Responsible for over 20% of Vehicle Accidents in Missouri
Preventing Semi-Truck Accidents with Defensive Driving
Serious Injuries Resulting From Commercial Truck AccidentsSt. Louis Car Crashes Involving Semi-Trucks
St. Louis Tractor Trailer Accident Lawyer – St. Louis Truck Accident Lawyer
St. Louis Truck Accident Lawyer – Truck Accident Attorney Missouri
Truck Driver Fatigue Resulting in an Automobile Accident
Trucking Companies and Negligent Hiring Practices
Underride Collisions with Tractor Trailers
Why Truck Accidents are Complicated – Truck Accident Attorney
Wide-Turn Truck Accidents

Updated: