Bike Accident Lawyer
Talk to a lawyer for Free 24/7 (314) 361-4242 :: Since cyclists have the same rights as drivers of motor vehicles, cyclists can use the middle part of the traffic lane unless other laws prevent them.
Bike riding provides numerous benefits to both cyclists and society. However, a significant drawback to cycling is the danger posed by negligent drivers. When a car or truck strikes a bike, the cyclist's injury is usually severe, resulting in brain damage, spinal cord injuries, or broken bones.
---
---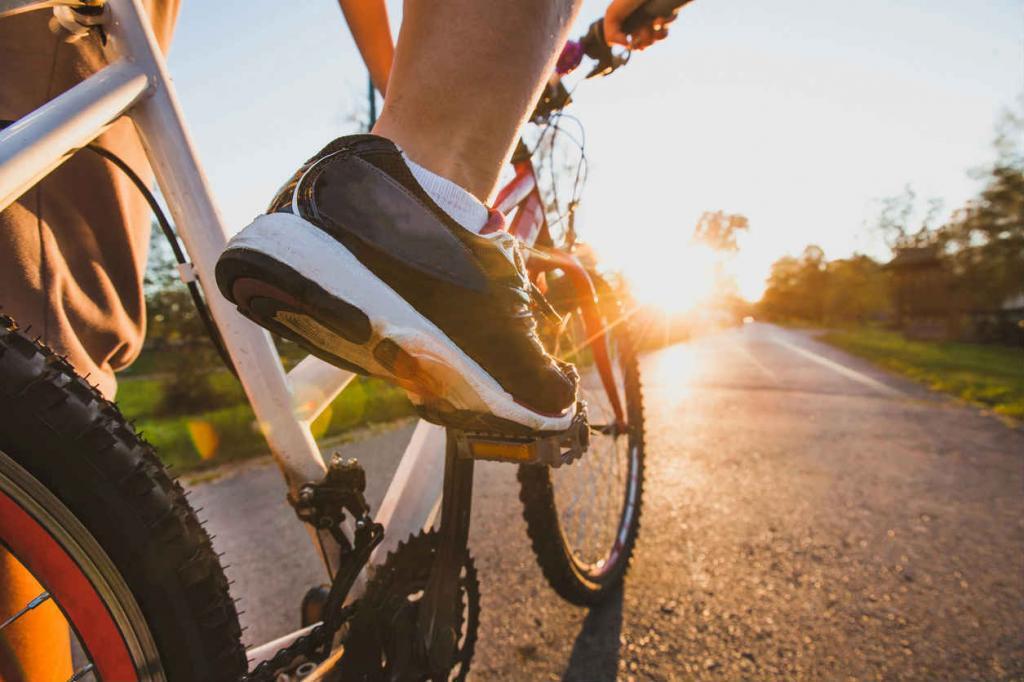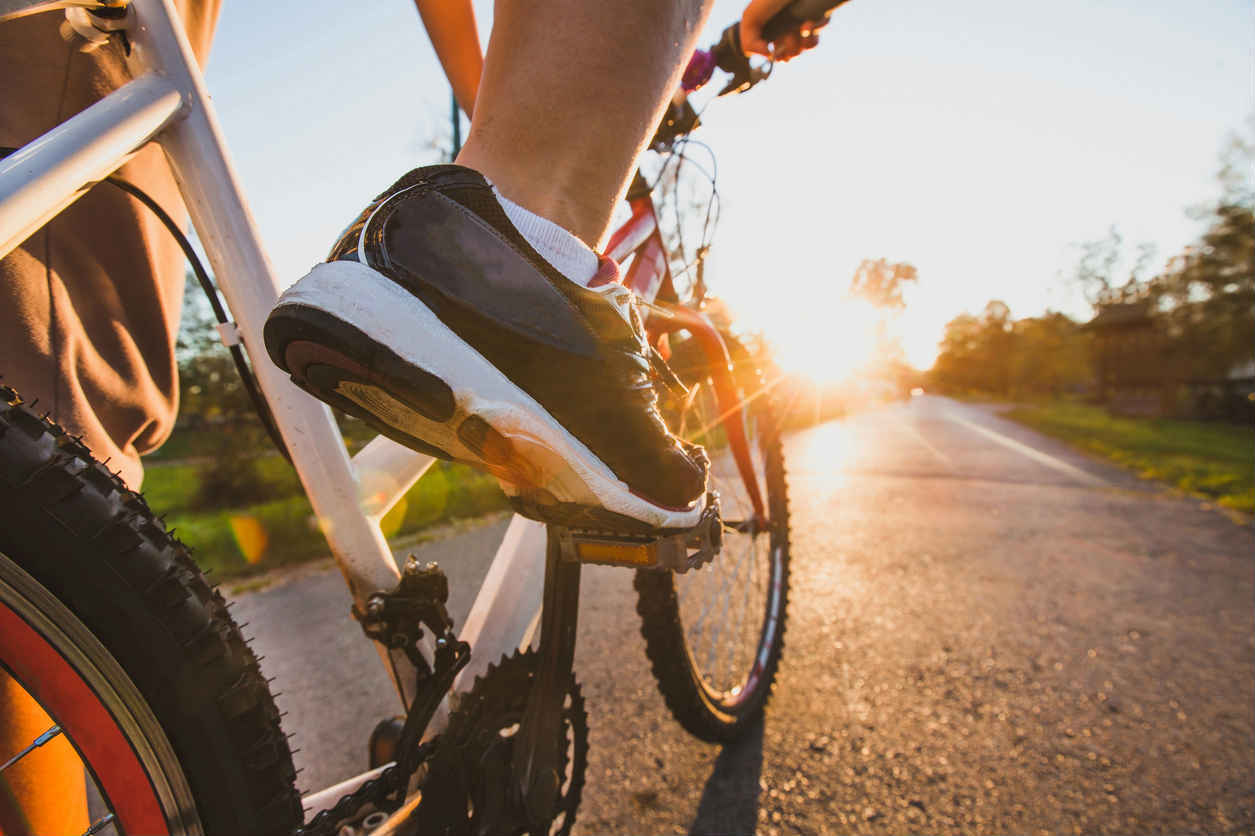 Adherence to road rules may help cyclists avoid accidents with motor vehicles. The "side-of-the-road" rule requires cyclists to use the bike lanes while riding on public roads. However, bike accidents may still happen for numerous reasons including:
• Bumping an opening door of a parked vehicle
• Getting side-swiped by a passing vehicle
• Bumped by a vehicle making a right turn
Cyclists are protected by laws regulating the use of bike lanes. Since cyclists have the same rights as drivers of motor vehicles, cyclists can use the middle part of the traffic lane unless other laws prevent them.
Bike Lanes and Side-of-Road Rules
Cyclists should use the right side of the road if they cannot keep up with motor vehicle traffic. Cyclists are required to use bike lanes if these are provided. A cyclist should only leave the bike lane or the side of the road:
• If the cyclist can keep up with the traffic
• If the space for the bike lane is restricted
• When making left turns
• To avoid obstructions
A person opening a car door will nearly always be at fault since the law requires a cyclist to pass close to cars that are parked and doors cannot be opened unless it is safe.
Space Provided To Passing Vehicles
Motor vehicles are required to provide a three-foot space while they are passing. However, it is not easy to be accurate in recreating an incident. This situation is further made difficult when it comes to trucks, buses, and SUVs. Motor vehicles should avoid passing cyclists using the road unless it is already safe. Motorists should slow down and wait for a good opportunity to pass, and cyclists are not required to allow the motorist to pass except on the far right lane.
The width of the bicycle and traffic lane should be measured if the vehicle that hit the cyclist is wider than a standard vehicle. The cyclist can have an advantage in the claim if the extra width of the vehicle makes passing safely a difficult thing to do.
Right-of-Way Right Turn
A car turning right is among the most common type of accidents involving cyclists. Cars may slow down while making a right turn into the path of a cyclist or simply turn right without seeing the cyclist. The motorist is at fault in these instances since the vehicle can only turn when it is already safe to do so. The side-of-the-road rule gives cyclists the privilege to continue driving through intersections without stopping for right-turning motorists.
Proving Liability and Damages in Bicycle Accidents
Many people driving cars and trucks simply don't look for bicycles or believe that they don't belong in traffic. In Missouri, however, bicyclists have the right to travel on the side of the road as long as they are abiding by the traffic laws.
When handling a cyclist injury claim, we interview witnesses, gather evidence, and work with seasoned investigators to identify who was at fault. We also analyze damage to the bike and car and examine the accident scene. We then prepare a strong case that proves the fault of the driver in causing the bicycle accident.
Frequent causes of bicycle accidents include:
The driver was driving drunk
The driver wasn't looking when he or she pulled into traffic from a parking lot or driveway and crashed into the cyclist
The driver was looking in the wrong direction when making a turn and hit the bike rider in the intersection
We regularly retain the services of some of the top medical professionals in the St. Louis area. These experts offer testimony regarding the extent of our client's injuries, the costs of past and future medical treatment, and any permanent disabilities resulting from the bike accident.
Bicyclist Hit By Car in St. Louis
Cyclists account for nearly 2% of all traffic fatalities, with 846 people killed in bike accidents in 2019 alone. Getting hit by a car on your bike can cause serious injuries ranging from broken bones to blunt force trauma and brain injuries.
So what should you do if you get hit by a car while you're riding your bike in St. Louis? Take the following steps, and work with an experienced St. Louis bike accident lawyer to make sure you get the compensation you deserve.
1. Call 911 To Get Police & EMS At The Scene Immediately
If you're able to, you should call 911 to get emergency medical treatment and to get the police to the scene of the accident right away. Otherwise, a witness should call 911. Bike accidents with cars almost always result in major injuries, so you may need to get treatment from EMS, and the police should come to the scene to document the crash site.
2. Get Contact Information From Witnesses
If possible, get contact information from witnesses. If you are injured and can't do this, ask someone to do it for you. Drivers will often try to make crashes with bikes seem like the cyclist's fault, so it's important that you have multiple people who can back up your version of events, particularly if you want to pursue damages.
3. Take Photos Of The Scene, If Possible
Taking photos of your bike, your injuries, the car that hit you, its license plate, and other such things can help you document the crash and build a stronger case. Again, if you're seriously injured, you can ask a witness to do this for you. The police should also do this, but it's helpful to have your own documentation, too.
4. Tell Your Version Of Events & Get A Copy Of The Incident Report
You will be interviewed by the police to learn what happened. Make sure you are clear about what happened, and about what laws the driver violated when you were hit.
You should get some information from the police after the incident, like a case number. Contact the police to get a copy of the incident report, and make sure it's accurate. If there are mistakes or the report is inaccurate, you can contact the police to correct these problems – particularly if you have evidence that contradicts the claims of the police.
4. Speak With an Experienced Bike Accident Lawyer
You should always speak with a bike accident lawyer if you plan to file a claim with the driver's insurance company – or pursue further damages for personal injury. A lawyer will help you build the best possible case, and avoid common mistakes throughout the legal process.
If you've experienced injuries, loss of income, medical bills and other costs after being hit by a car on a bicycle, you will greatly benefit from the help of an experienced St. Louis auto accident attorney. Get in touch with an attorney today for a FREE case evaluation.
---
Free Consultation with a St. Louis Car Accident Lawyer
Don't talk to an insurance claims adjuster before speaking with The Hoffmann Law Firm, L.L.C. We can help you avoid making statements that may affect the outcome of your case. The consultation is free, and you don't pay unless we get you money!
---