St. Louis Lyft Accident Lawyer
Talk to a Lawyer for Free 24/7 at (314) 361-4242 :: We Help Lyft Accident Victims Get the Compensation They Deserve
An accident with a Lyft driver can leave you perplexed as the ridesharing laws are complex and ever-changing. Whether you were a passenger or were hit by a Lyft driver, you need help from a team of lawyers who understand the subtleties of the ridesharing world.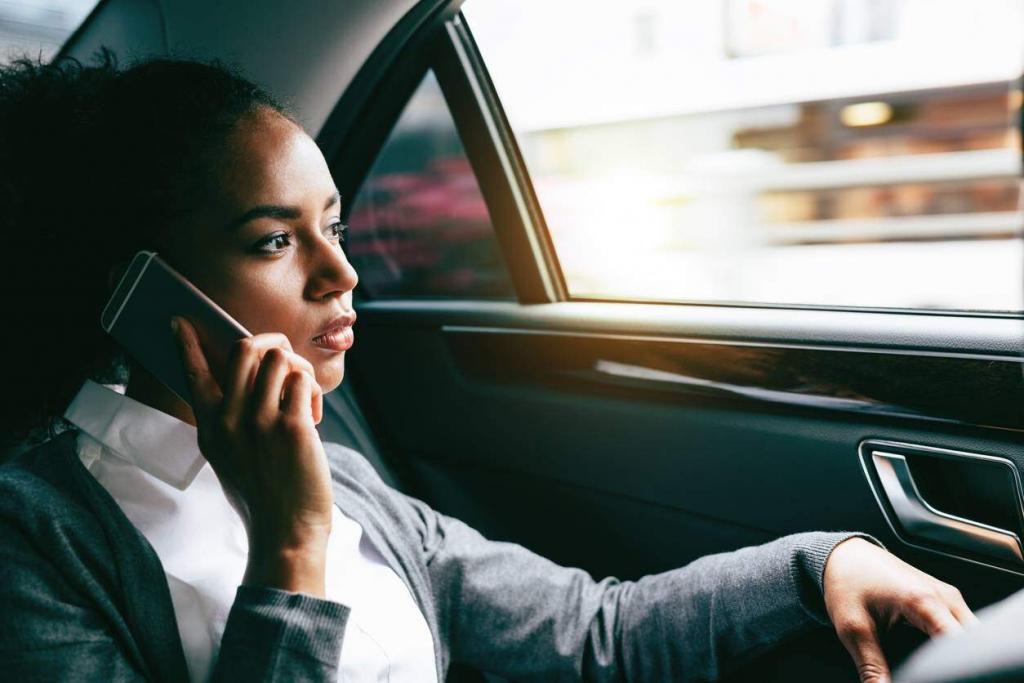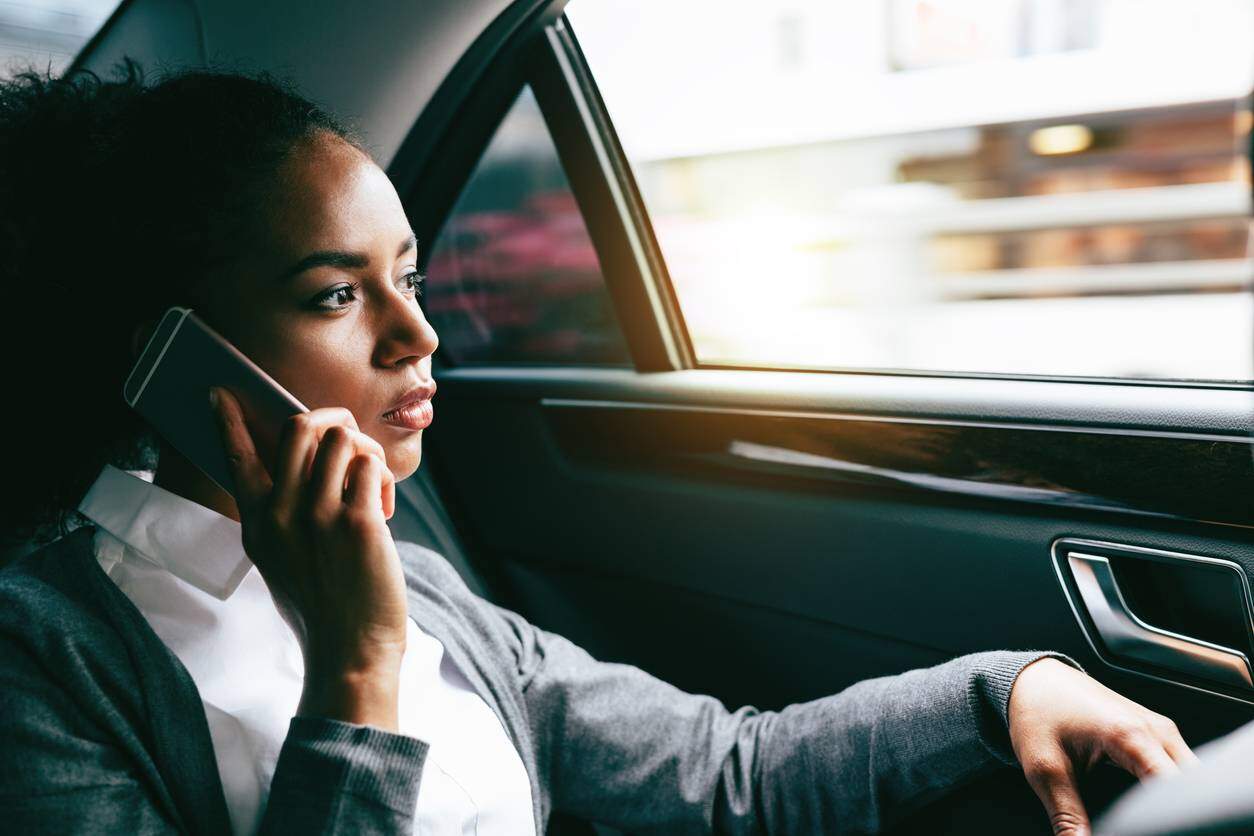 Ride-Share Is Here to Stay
Ridesharing options like Lyft have become commonplace in today's society. And, it's not difficult to see why: these services provide affordable and convenient transportation to those who can't operate a vehicle at the moment. There are over 23 million Lyft users and about 1.4 million drivers, and these numbers will likely increase in the following years.
However, as more and more people are starting to use ridesharing apps like Lyft, the risks of getting into a car accident increase significantly.
The problem with Lyft accidents is that victims often have no idea how to proceed and usually take the low ball deal when they deserve much more than what they are offered. Understandably, negotiating with insurance companies and understanding the intricacies of the laws can feel overwhelming. That's why you should consider working with a St. Louis Lyft accident lawyer to help you get through this challenging moment of your life.
What to Do Immediately After a Rideshare Accident
The Lyft ridesharing platform created a step-by-step process to assist riders in reporting an accident. If you are a rider on Lyft, navigate to the in-app safety center. The Safety Center, among other functions, allows the rider to dial 911 and alert the rideshare platform that an accident has occurred. Once a rider has accessed the safety center and dialed 911, the Lyft rideshare team will guide you through the next steps in reporting the accident or collision.
Who Is Liable?
Determining liability after a Lyft car accident isn't always easy. The drivers are generally considered independent contractors, so you likely can't hold the company liable by default. If the driver wasn't logged into the app and collided with you, the company won't be considered responsible. Rideshare drivers generally must carry personal injury insurance and uninsured motorist coverage for these types of events.
If the driver was logged into the app but hasn't accepted a ride yet when the accident occurred, the company might take the blame. Lift carries policies of $50,000 for injuries, $25,000 for property, and $100,000 total.
Lastly, the company will claim liability if the driver was on his way to pick someone up or got in a collision while he had a passenger in the car.
Does my insurance cover me when I'm a passenger in a Lyft car accident?
The legal world of ridesharing can be pretty complex to understand, particularly when it comes to insurance. For example, you may be wondering: Am I covered by your medical insurance policy, or even my car insurance policy if I'm injured while riding in a Lyft?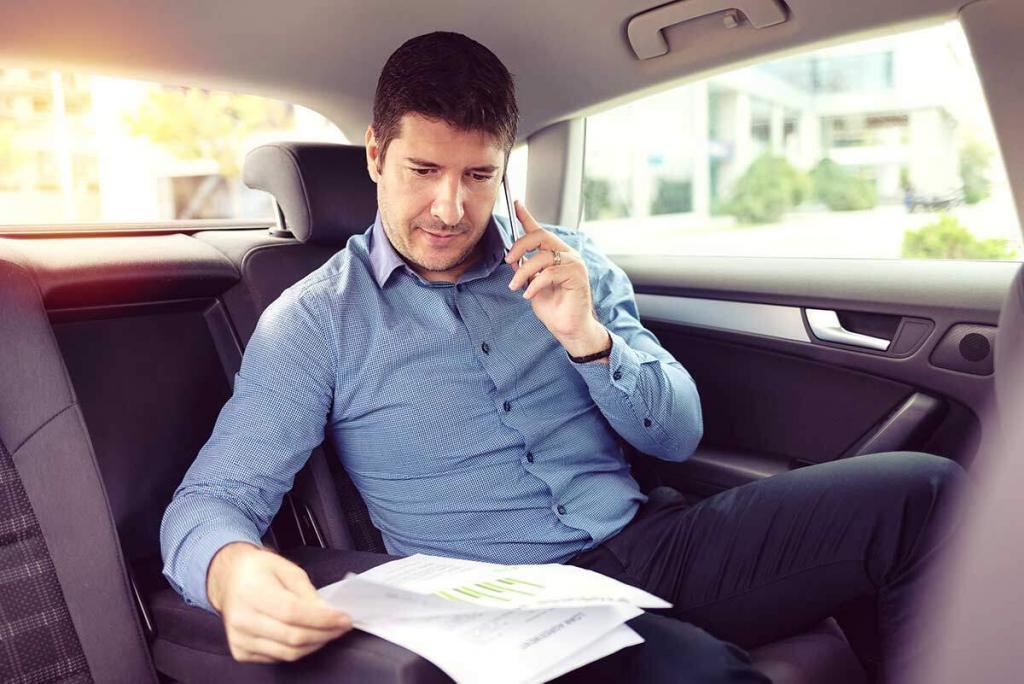 You're Generally Covered by Lyft's Insurance Policy During Your Ride
The way insurance works for Lyft and Uber drivers is quite complex – they have different coverage levels depending on whether they're driving to pick up a rider, have a rider in their car, and so on.
However, all you need to know is that during your Lyft ride, you are generally covered directly by Lyft's insurance policies. Even if your driver has their own auto insurance, Lyft typically covers the ride.
The coverage limits for Lyft insurance are relatively high, too. Both companies insure riders for up to $1 million in coverage. If you are injured in a serious Uber or Lyft accident, you will typically be able to pursue a settlement from Lyft, thanks to this policy.
Covering Medical Expenses
If you are ever injured while riding in a Lyft, you may be wondering if your medical costs will be covered right away by the rideshare company. The answer is usually "no." Whether or not you have medical insurance, you will usually have to pay the costs associated with your medical care.
After your injury and accident, it's a good idea to speak with an experienced Lyft car accident lawyer as soon as possible and begin negotiating with Lyft and their insurance companies for a settlement – about 97% of civil cases are resolved with a settlement.
This is generally how you will obtain the money to pay off the medical costs incurred during your accident, as well as get compensation for pain and suffering, lost income, and other damages.
Note, also, that part of your settlement may have to go toward paying medical expenses due to a process known as "subrogation." Essentially, your medical insurance company may have a claim to part of your settlement after it's been issued as compensation for the costs incurred during your medical treatment.
Common Injuries in Lyft Accidents
Each accident is unique. In some cases, those involved in a St. Louis Lyft Accident may only face seemingly minor injuries. However, others often face severe injuries that require ongoing treatment and even surgery.
If you have experienced any of the following injuries after a Lyft accident, it is recommended that you speak with an experienced attorney as soon as possible:
Broken bones & fractures: Broken bones are common after car accidents and often require time off work and even surgery.
Whiplash: Whiplash generally refers to an injury to the muscles, tendons, and ligaments found inside the neck. It is common in rear-end collisions and may require costly surgery and long-term rehabilitation.
Traumatic Brain Injury: A traumatic brain injury is a head injury that disrupts the brain's normal function. While some brain injuries are relatively minor, others are life-changing. Even seemingly minor car accidents can cause a serious brain injury.
Herniated Disc: A herniated disc is often the result of back trauma in a car accident. It can cause serious pain, complications and may require surgery.
Spinal Cord Injury: A spinal cord injury is among the most devastating injuries a car accident may suffer and may even result in permanent paralysis.
While some injuries are readily apparent after an accident, others may seem minor at first but worsen if left untreated or undiscovered. Even if you feel okay after an accident, seeking medical attention is a good idea.
Should I settle my Lyft accident case without an attorney?
If you have been involved in an accident with a Lyft driver – either as a rider using a rideshare app or as a driver, you may be wondering if you can (or should) settle your rideshare injury case without a Lyft accident lawyer. Here are some essential factors to consider.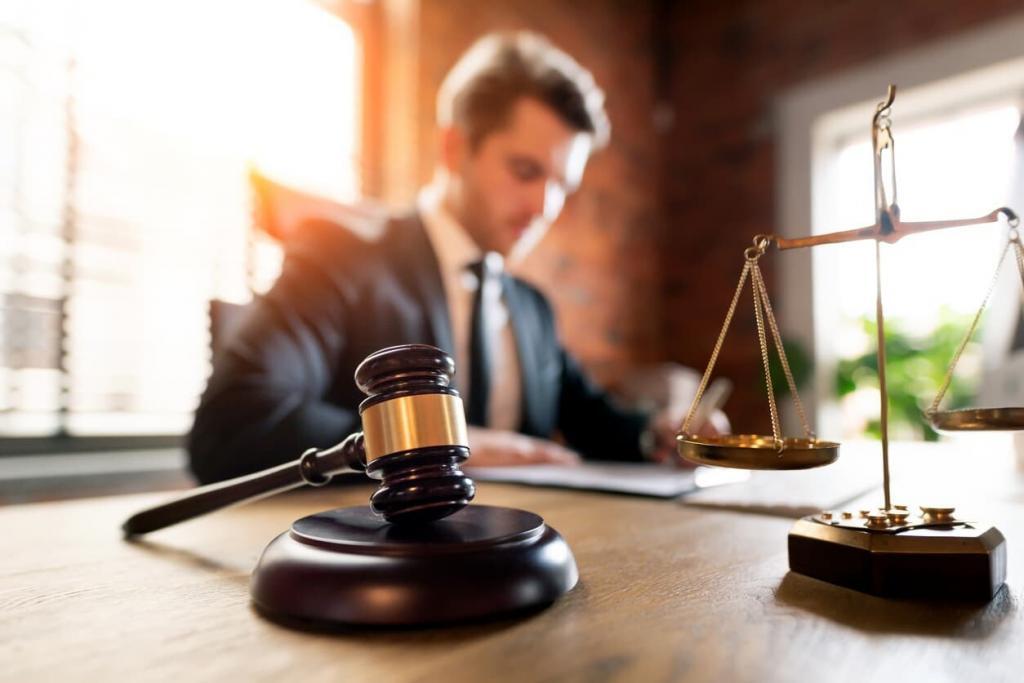 You Can Settle Without A Lawyer, But It's Generally Not A Good Idea
It's entirely possible to settle your case and get a settlement for your injuries, medical bills, pain and suffering, and other damages without using a lawyer. All you have to do is accept the offer that Lyft gives to you – and that's it.
However, that's precisely why it's such a bad idea to accept a settlement without a lawyer. Insurance companies know that people without lawyers are more likely to take the first offer they give – so they will throw out a "lowball settlement offer" to try to get you to accept less money than you deserve.
Your Settlement Is Final After You Accept It – There's No Going Back
The other problem with settling a rideshare injury case without a Lyft accident lawyer is that you generally can't appeal or otherwise challenge the settlement once it's been offered and you've accepted it.
There are very few exceptions to this – typically, the only standard way you can challenge a settlement is if you can prove that you were coerced into accepting a less-than-fair offer. However, your settlement is final once you accept it.
A Lyft Accident Lawyer Can Help You Get The Compensation You Deserve and Are Legally Entitled To
Because there's typically no way to go back and challenge a settlement, the Lyft insurance company will generally lowball you when providing you with your first compensation offer. Therefore, you will significantly benefit from working with a St. Louis Lyft accident lawyer.
An experienced car accident injury attorney will be able to learn the specifics about your case, ensure that you have all the documentation you need to prove your injuries, and seek adequate compensation from Lyft's insurance company.
Your lawyer will walk you through every step of the process, work to submit counter-offers, and ensure you get the compensation you are legally entitled to. In the rare event that the settlement is not acceptable, your attorney can assist you as your case goes to trial.
Get Legal Help Now
Ridesharing laws are still developing, and the process can get quite confusing. You will get a call from Lyft representatives, and if you are not working with a lawyer, you may unintentionally hurt your case. These adjusters seem well-intentioned, but their job is to look for any detail that might help them lower the amount of compensation.
Our lawyers have been paying close attention to how these cases are developing and have dealt with Lyft accidents successfully in the past.
We can help you get the total amount of compensation you are entitled to for:
Property damage
Pain and suffering
Present and future medical bills
Loss of income
Loss of normal life
While $1 million may sound like a lot, there's no guarantee you'll get that much after a severe Lyft accident, which is why you should ensure your rights are protected by speaking with an attorney that has experience with Lyft car accident cases.
Your attorney can help you understand the process of getting a settlement, negotiate a settlement that makes sense for your situation, and maximize your payout after a serious Lyft injury.
Free Consultation with a St. Louis Car Accident Lawyer
Don't talk to an insurance claims adjuster before speaking with The Hoffmann Law Firm, L.L.C. We can help you avoid making statements that may affect the outcome of your case. The consultation is free, and you don't pay unless we get you money!
---
---
Stay Safe When Hiring a Lyft
Ridesharing has become a mainstream alternative to expensive taxis, inconvenient public transportation, or the costs and hassle of driving your car. Ridesharing is quite popular amongst the young generation, but it appeals to anyone who wants an affordable ride.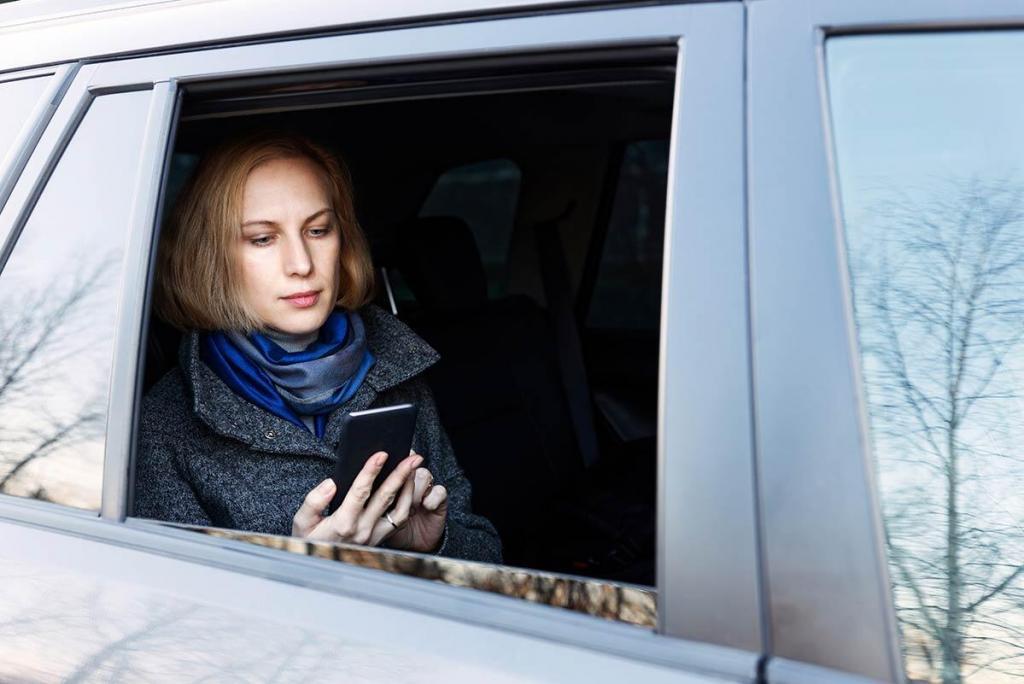 While ridesharing through well-known apps like Lyft has been relatively safe so far, there are still risks to be considered when deciding to be driven by a stranger. If you are a ridesharing user, it's essential to be aware of specific safety concerns and ways to prevent dangerous situations.
Checking Your Driver's Information Before Getting in the Car
Ridesharing apps connect drivers and passengers through a mobile app which allows them to exchange identifying information. You will get the driver's first name, the car's model, and license plate, and they will get details about you. This should turn into a habit, as tragic events like the murder of Samantha Josephson in March 2019 seem to take place lately.
Drivers are equally preoccupied with their safety, so don't be surprised if you have to say who the ride is for when you approach the car.
Sharing Your Ride's Detail with a Close Person
When you are taking a ride, it's a good idea to let someone know where you are and the car license plate and model. This may seem extreme, but documenting details like that can make a huge difference if something terrible happens.
Being Prepared to Call 911 When You Notice Something Suspicious
If you feel threatened or consider the driver a danger to himself or others, don't hesitate to call 911. Some ridesharing apps have a "panic button" integrated into them, which helps you dial the emergency number faster and share location details with the responding teams.
Wear Your Seatbelt with No Exception
Always wear your seat belt no matter where you sit in your ride, how short of a distance you will go, or how free the road seems to be. If children accompany you, make sure you order a car fitted with a proper child restraint system or that you have one with you. Road safety is crucial for any car passenger, and it's your responsibility to use the safety features on the car.
Ride in the Backseat of the Car
Generally, when riding with a stranger, it's most cautious to ride in the backseat of the car. This way, you will be more protected in an eventual attack. It's also safer to choose the back seat in case of an accident.
When using a ridesharing service, remember to consider two types of safety issues: road safety and personal safety. Make cautionary steps part of a routine and never have second thoughts about being "over the top": you never know when these rules are going to save you.
If you've been in an accident while in a rideshare vehicle, then you should know that you can receive compensation for your injuries. Reach out to a St. Louis lawyer Lyft accidents cases as soon as possible.