St. Louis Brain Injury
At The Hoffmann Law Firm, L.L.C. we represent brain injury victims who have been injured in an accident.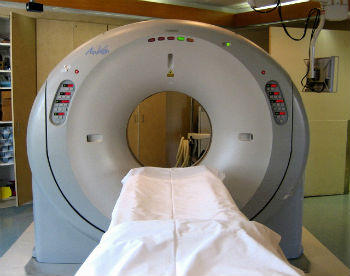 Brain injuries and spinal cord injuries are two of the most catastrophic injuries that can befall a motor vehicle accident victim. Not only is the accident victim usually unable to enjoy life and perform routine tasks, but if the injury causes permanent brain damage or paralysis, the long term treatment costs may be in the millions.
For that reason, it is important to choose the right attorney to protect your interests and to secure the maximum compensation you need and deserve.

St. Louis Brain Injury Lawyer
At The Hoffmann Law Firm, L.L.C., we focus our practice on representing the victims of car accidents, truck accidents, motorcycle accidents, pedestrian accidents and bike accidents. Each case is handled personally by Christopher Hoffmann, an experienced and skilled attorney who has helped hundreds of clients in Missouri and Illinois.
Over the past 15 years, Christopher Hoffmann has earned a reputation for going the extra mile for his clients. That begins with developing a comprehensive understanding of the injuries you've suffered and how the accident occurred. He then works with medical experts throughout the area to identify the extent of the brain and spinal cord injuries and to understand how these injuries have affected your life.
Brain Injuries and Brain Damage
Brain injuries can be particularly complex. Often the person who has suffered the brain damage is not aware of the true extent of their injury. They may know that they have memory problems or that they are not performing as they once did, but they may be unaware of personality changes or the extent of any cognitive difficulties.
Brain injuries may or may not result in permanent disability. With therapy, a person may have substantial recovery, but the process can take months or years. When seeking compensation, it will be important not to settle too soon, before the full cost of the injury is known.
Back Injuries and Spinal Cord Damage
Back injuries can result in herniated discs and nerve damage or in permanent paralysis (paraplegia and quadriplegia). These injuries can accompany brain injuries, and further complicate the issue. While these injuries have a very different effect on a person's ability to move, both are life-changing.
Nerve damage can cause excruciating and ongoing pain, which makes every day a challenge and destroys people's quality of life. Paralysis, on the other hand, is the absence of feeling and an inability or limited ability to move. Paraplegia will affect the legs only, whereas quadriplegia will affect both arms and legs.
The extent to which a person can function independently will depend upon the nature of the injury. Securing full and fair compensation for a serious brain injury allows families to pay for medical care and rehabilitation, to buy needed equipment, and to make changes in the design of their home. All of these things maximize the independence of the injured person.
Contact Brain Injury Lawyers
To learn more about how we can help people who have suffered a brain injury or spinal cord injury in a motor vehicle accident, call (314) 361-4242 or contact fill out our online contact form. Attorney Christopher Hoffmann will speak with you personally. Your initial consultation is always free and we do not charge attorneys fees unless we recover compensation for you.

photo credit: Muffet

Updated: