Head-on collisions account for about ten percent of all fatal road accidents in the United States.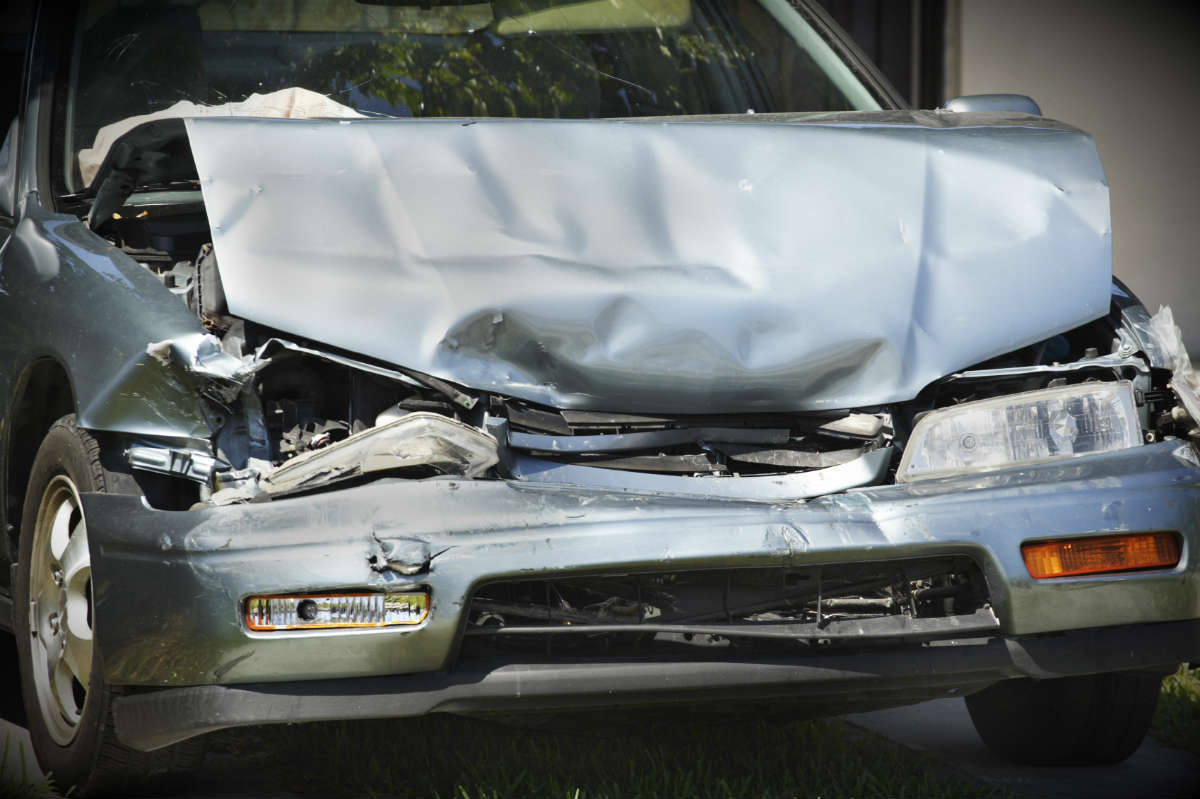 The severity of an injury caused by a car accident will vary with the type of accident; however, it has been reported that head-on collisions are the most dangerous of all and they invariably result in extremely serious injuries. Head-on collisions account for ten percent of all fatal road accidents in the United States.
Head-On Collision Statistics
Head-on collisions are caused when a driver crosses the center dividing line for any reason. The driver could have been trying to pass another vehicle on a two-lane road or could have been driving negligently and moved to the lane of traffic coming from the opposite side. Statistics collected by the Fatal Analysis Reporting System (FARS) brings out the following facts:
75 percent of all head-on collisions occur on rural roads.
Head-on collisions happen most frequently on two-lane roads.
Of the 7,000 reported head-on collisions on two-lane roads, only 4.2 percent were caused when a driver was trying to pass another vehicle.
Failure in negotiating a curve on the road is a cause of 23 percent of fatal head-on collisions.
The FARS data brings out the fact that many head-on collisions result from 'unintentional maneuvers' of a driver. These include distracted driving, not following the speed limit, negotiating a curve at a very fast speed, and falling asleep while at the wheel. Driving under the influence is the other major cause of head-on collisions.
Injuries Sustained in Head-On Collisions
The injuries sustained in head-on collisions vary from serious to life threatening. These include:
broken bones
concussions
spinal cord injuries
brain injuries
loss of a limb
injuries to internal organs
The most important thing to do after an accident is to seek medical attention. Symptoms of certain injuries do not show immediately and become evident after a few hours or days. Even if you feel that you are alright and you do not need medical help, visit your doctor who can check you thoroughly and rule out any internal injuries.
Compensation for Injuries
After you have recovered from your injuries, the next important thing to do is file for damages, if the accident has been caused by another negligent driver. As a victim of a car accident you must ensure that you rights are protected and that you receive the rightful compensation. You may be entitled to compensation for your medical bills, loss of wages, pain and suffering, disfigurement, and disability. Call The Hoffmann Law Firm, L.L.C. at (314) 361-4242 to learn about your legal rights.
Head on Collision Resources
Avoid Head-On Collisions by Driving Defensively
Crossing the Center Line and Head-On Collisions
Crossing the Center Line: Head on Collisions
Factors Involved in a Head on Collision
Head-On Car Collisions Resulting in Serious Injuries
Head-On Collision on a One-Way Street
Head-On Collisions Caused by Overcorrection
How Serious Can a Head On Collision Be?
St. Louis Head On Collision Attorney – Car Accident Lawyer
The Devastation of Head-On Collisions
Tragic Consequence of Head-On Collisions – St. Louis Car Wreck Lawyers