How do you feel when the driver behind you follows too close or tailgates?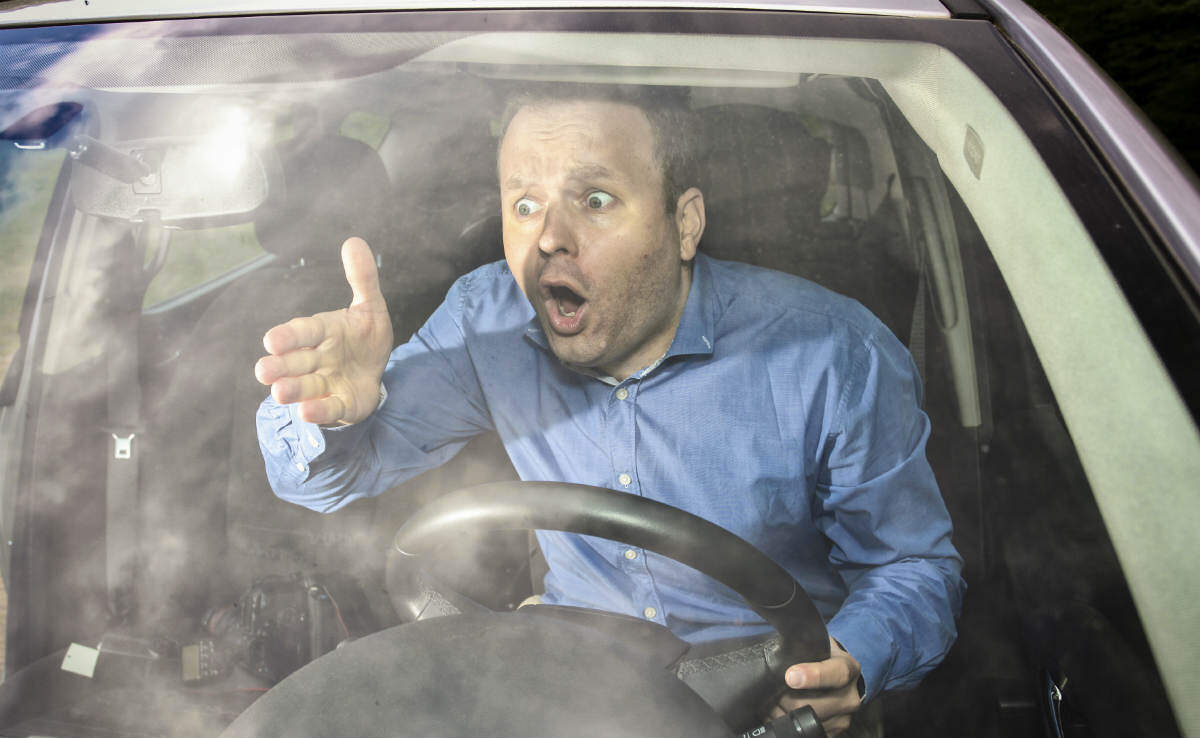 Your response to a tailgating driver may vary from mild annoyance to provoked road rage. Tailgating can easily cause a rear-end car accident and personal injury such as whiplash. Driving habits that lead to tailgating include aggressive driving, distracted driving, and inattention.
Aggressive Driving
Tailgating is considered a form of aggressive driving. Aggressive driving is defined as "the behavior of an individual who commits a combination of moving traffic offenses so as to endanger other persons or property." A survey conducted by State Farm Insurance reports that nearly 64% of respondents experienced an act of aggressive driving at least six times in the past three months from another driver. An impatient driver may use tailgating to intimidate a slower driver to speed up or pull over. In addition to tailgating, an aggressive driver may also:
blow the horn and flash the lights
change lanes erratically
use obscene gesturing
cut people off
slow down after passing someone
Tailgating often elicits an angry response from other drivers, leading to car accidents and personal injuries.
Distracted Driving
A distracted driver is a dangerous driver. Distracted driving leads to dangerous driving behaviors, including following too closely. The 3-second rule requires drivers to leave sufficient space between themselves and the vehicle in front. Using a cell phone or engaging in other activities while driving prevents a driver from being aware of their surroundings. A distracted driver often does not leave enough room in between vehicles and will not be able to respond quickly enough if the car in front stops suddenly. Dangerous driving habits, including tailgating, can easily be avoided by staying focused and paying attention.
Inattention
Before you assume the driver behind you is hostile, consider this – the tailgating driver may simply not be aware they are too close. Not all drivers who tailgate are aggressive or distracted drivers. Some drivers develop the habit of following too close and do not take seriously the risks involved in tailgating. Or they simply do not believe tailgating is dangerous. Evidence shows that experienced drivers are more likely to be involved in a rear-end accident. After many years of driving, a driver may overestimate their driving skills and become complacent about driving at a safe distance.
Speak to a St. Louis Car Accident Attorney
Aggressive driving, distracted driving, and inattention all have something in common – the driver is not considering the high risk he or she is taking of causing personal injury to another person. If you have been injured by a negligent driver, call a St. Louis car accident attorney to discuss your case. Contact The Hoffmann Law Firm, L.L.C. at (314) 361-4242 for a free consultation.