St. Louis Rear End Collision Attorney
Rear-end car accidents can do massive amounts of damage to both your vehicle and the passengers inside.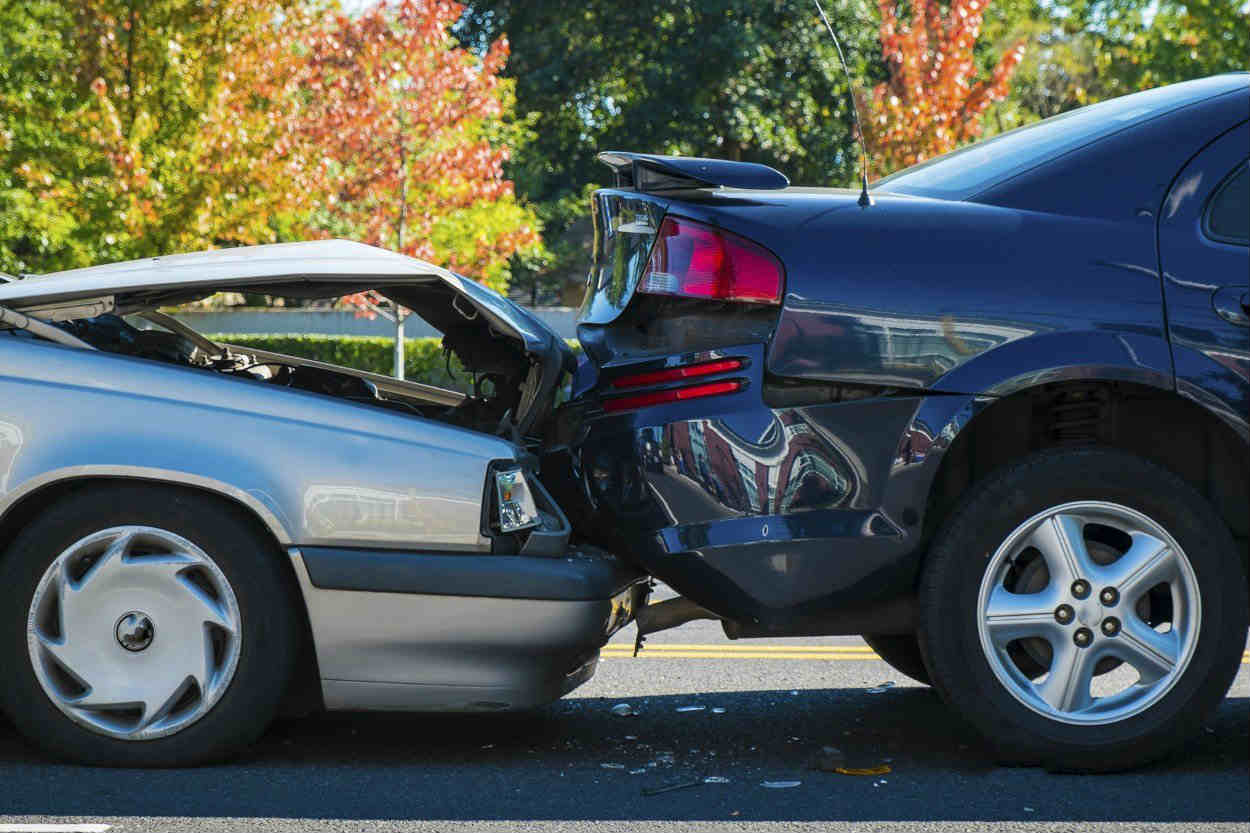 Rear-end collisions are one of the most common type of automobile accidents today. While they usually do not result in fatal wounds, they often cause serious and costly injuries.
At The Hoffmann Law Firm, L.L.C., we help people throughout Missouri and Illinois bring lawsuits against the negligent parties that caused their accident. We know how to obtain compensation for you so you can move on with your life.

Rear End Car Accident Lawyer
Rear-end car accidents can do massive amounts of damage to both your vehicle and the passengers inside. At our law firm, we are quick to fully investigate the scene of your accident in order to properly uncover all of the critical evidence you will need to build a solid case against all negligent parties. We will work with you to recover the maximum compensation so you can pay your medical bills, property damage and other losses you have incurred.
Fighting the Insurance Companies for You
After a rear-end car crash, there may be very little damage done to your car. Insurance companies take this as a sign that no one was badly hurt. This is far from the truth of what really happens. Rear-end car accident injuries can take a long time to fully develop. That is why it is critical to seek medical attention immediately and speak with a knowledgeable attorney right away. We have experience negotiating and litigating with the insurance companies to get our clients the full recovery they deserve.
Contact a Personal Injury Lawyer
For dedicated legal assistance with your rear end collision, call (314) 361-4242 or fill out our online contact form. We offer free consultations in all personal injury cases and you never pay attorney fees unless we recover compensation for you.
Rear End Collision Car Accident Resources
Avoid a Rear-End Collision While Waiting for a Tow Truck
Four Ways to Avoid St. Louis Rear-End Car Accidents
Leading Cause of Rear-End Collisions – St. Louis Auto Accident Attorney
Rear End Collisions on Highway Exit Ramps
Rear-End Collision Every 8 Seconds – Automobile Wreck Attorneys
Rear-Ended in Rush Hour Traffic
St. Louis Rear End Collision Attorney – Car Accident Lawyer
St. Louis Rear-End Collisions – Who Is At Fault?
Suffering Severe Injuries from a Rear-End Collision
Who Is at Fault in a Rear End Collision?
Why Are Rear End Car Accidents so Common in Missouri?
Type of Car Accident
Share and Enjoy
Google+

Updated: