If have recently been injured in a motorcycle accident, discuss your claim with an attorney before accepting liability.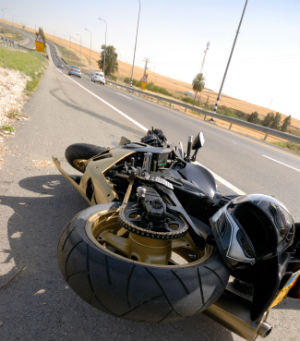 Many people have a preconceived notion when it comes to road accidents. Most assume that the vehicle that was hit is automatically the victim. Yet that is not always the case, especially with motorcycles. One should never accept liability for an accident without first consulting with an attorney. In some cases, striking another car is an inevitable outcome of the other driver's negligence, not yours. If you have recently been hurt in a motorcycle accident where you struck another vehicle, consult with a St. Louis motorcycle accident attorney before talking to anyone else.
BEFORE You Speak with the Insurance Adjustor
As a result of years of experience, insurance adjustors have a pretty good idea of how a car accident claim is going to go from the start. If they see gross negligence on the part of their client, they may try and negotiate a deal with the injured party before lawyers get involved. If you start to receive calls from the insurance adjustor, speak with a St. Louis accident attorney first.
Failure to See the Motorcycle
One of the main causes of motorcycle accidents is the other driver's failure to see the motorcycle. That is the reason for so many bike crashes at intersections. When another vehicle suddenly pulls out in front a motorcyclist, the motorcyclist will either lay the bike down to avoid an accident or collide with the vehicle. If there is a collision, the probability is high that the motorcyclist will be severely hurt.
Seeking Compensation for Injuries
The claims adjustor may imply that the accident was your fault because you hit their client's car. They may offer you a small settlement to help ease some of the medical costs. However, speak with an attorney first to determine negligence and a fair settlement amount. (Click here for additional tips to making an insurance claim).
Do not be fooled into taking the blame for an accident that you could not have avoided. Call The Hoffmann Law Firm, L.L.C. at (314) 361-4242. We will help you protect your legal rights.
St. Louis Motorcycle Accident Attorney Resources