Drive cautiously during harsh winter weather and keep your car well prepared.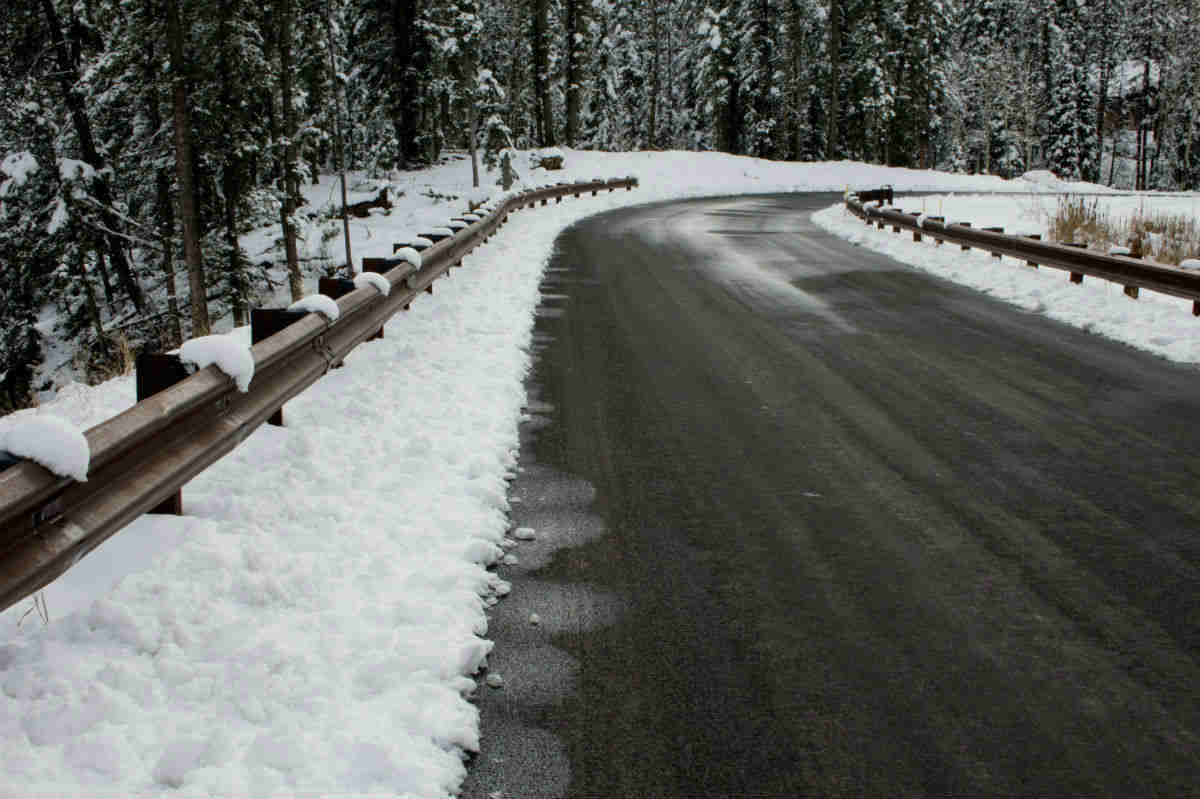 Here are some safe driving tips to help you and your family stay safe while on the roads.
Driving on Black Ice
One of the most serious dangers facing drivers during winter is black ice. Black ice forms when the temperature of the air is warmer than that of the pavement, causing moisture to freeze and creating a thin and transparent layer of ice on the road. Be particularly careful when driving on overpasses, tunnels, bridges, and in the early morning. Never brake when driving on ice as it can cause your vehicle to skid. If required, apply the brakes before reaching the black ice. Maintain a three car distance between your car and the vehicle in the front.
Preparing to Drive
Take special precautions when preparing your vehicle for winter driving. Using hot water to de-ice the windows may shatter the windshield. Instead, start the car and turn on the rear and front defrosters to soften the snow and ice. To avoid carbon monoxide exposure, make sure that the tail pipe is free of snow. Use a plastic scraper to remove snow and ice from the car. Windshield wipers should not be used to remove snow and ice. Also, remove ice and snow from the trunk, mirrors, hood, license plates, roof, and the rear and front bumpers. Ensure that there is enough windshield wiper fluid in your car, because the roads will be covered with slush and salt.
Driving in the Snow
When you first get on the road, test your brakes to check how they react to the road conditions. Drive slowly so that you have enough time to react to situations that you may encounter on the road. Maintain a following distance of 8-10 seconds. Apply gas slowly to accelerate; this will help regain traction and avoid skidding.
Be extremely careful when changing lanes as the area between lanes may have a buildup of ice. Change lanes slowly and cautiously and keep a firm hold on the steering wheel. If possible, do not pass snow plows because of limited visibility. If your car starts to slide or skid, gradually take your foot off the gas and slowly turn the wheel in the direction you want your car to move.
Legal Help From a St. Louis Car Accident Lawyer
If you have suffered an injury in a weather-related car accident, you may be entitled to financial compensation. Seek legal help from a St. Louis car accident lawyer from Hoffmann Law Firm, L.L.C. Call us at (314) 361-4242.