Each year, almost 280,000 rollover accidents occur in the United States.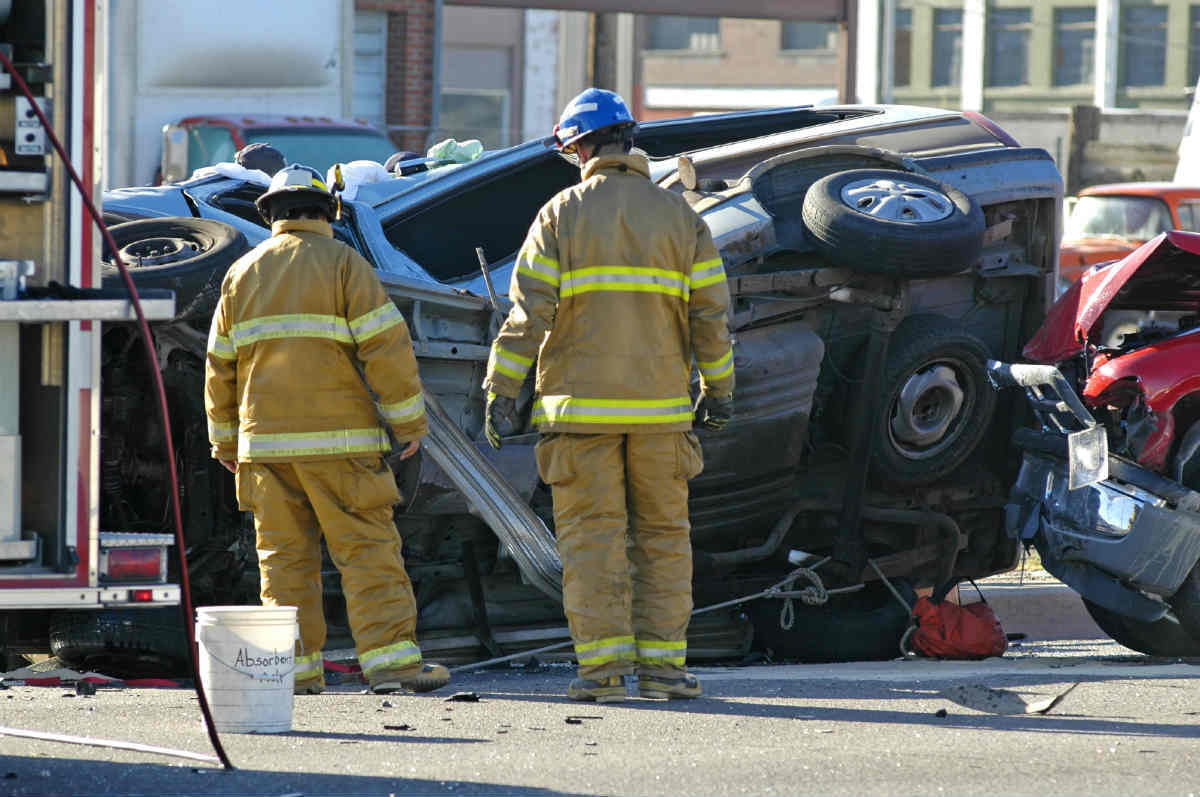 Light trucks and sport utility vehicles are a popular choice among Missourians who need vehicles with high driving position, off-road capabilities, a sporty appearance, and the capacity to carry more luggage and passengers compared to passenger cars. However, the downside of these vehicles is that they are prone to rollover accidents because of their high center of gravity. Each year, almost 280,000 rollover accidents occur in the United States. Even though the latest technology has made SUVs and light trucks safer, older vehicles are still prone to rollover accidents.
Common Causes of Rollover Accidents in Missouri
51 percent of all deaths involving SUVs and 36 percent of those involving pickup trucks are caused by rollover accidents. As many as 10,000 people are killed every year in the United States in rollover accidents. In addition, several thousand people are injured. SUVs are at a three times higher risk of a rollover accident compared to other types of cars. The higher center of gravity can cause the vehicle to easily tip and roll over. Vehicles that lack protections such as roll bars are also more likely to rollover. Some common causes of rollover accidents on Missouri roads include:
Overcorrecting – If a driver departs from the lane and then abruptly turns the vehicle back into the lane too quickly, the car can flip.
Overloading – A vehicle that is packed with too many passengers or too much luggage, including things on the roof, are more prone to rollover accidents.
Hitting an object – A vehicle may hit an object such as a guardrail, tree, or median and rollover.
Aggressive driving – Many rollover accidents are a result of overspeeding and driving too aggressively.
Product Liability and Rollover Accidents
Manufacturing defects, such as poor vehicle design or construction flaws, can make a vehicle prone to rollover accidents. Common manufacturing defects that increase the risk of a rollover accident are:
tire failure
poor stability
steering problems
faulty suspension
lack of vehicle stability control
inadequate brakes
Injuries Resulting From Rollover Accidents
Rollover accidents often cause serious and catastrophic injuries or even death. Common injuries resulting from rollover accidents are:
spinal cord injuries
amputations
burn injuries
fractures
paralysis
St. Louis Auto Accident Case
Due to the seriousness of the injuries that result from a rollover accident, medical treatment is often lengthy and expensive. The victim may become permanently disabled and may never be able to return to work. To cover all present and future costs resulting from a rollover accident, seek appropriate compensation from the party at fault. An experienced St. Louis car accident attorney will protect your rights and help get the compensation that you deserve. Contact The Hoffmann Law Firm, L.L.C. at (314) 361-4242 for a free consultation.
Roll Over Car Accident Resources
How Do Rollover Accidents Occur?
Rollover Accidents: Why They Happen and How to Prevent Them
Rollovers Less Common But Most Dangerous – St. Louis Auto Crash Attorneys
St. Louis Car Crash Attorney – The High Risk of Death in Rollover Crashes
Type of Car Accident