St. Louis Car Accident Injuries : Bone Pain
Broken bone injuries due to a car accident can be very serious and can lead to future problems such as arthritis.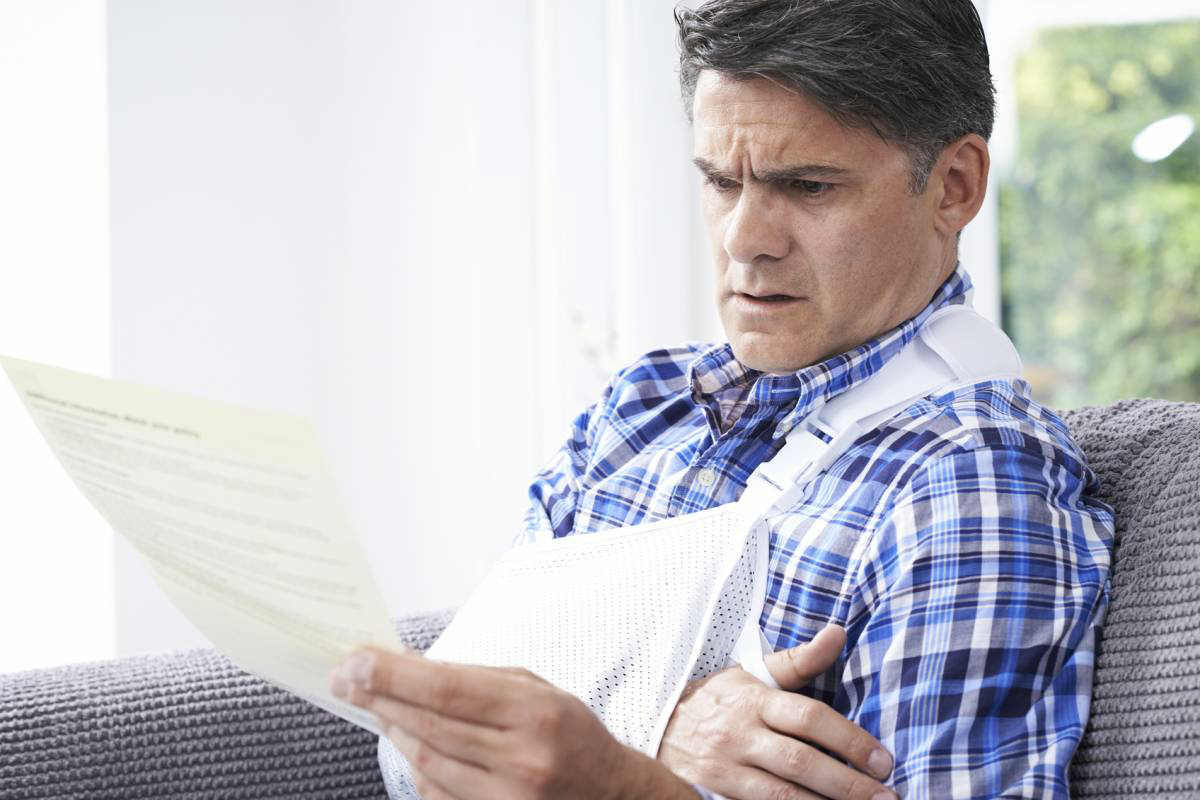 Bone fractures and broken bones are common car accident injuries due to the force of the impact on a person's body. It's not unusual for a car wreck victim to experience multiple fractures.
A broken bone can be serious, very painful, and may take a long time to heal properly. In addition, it may require costly surgery and therapy to correct the problem. You may miss work and may lose quality of life for a period of time. A serious bone fracture or break may result in long-term disability.
A bone fracture, especially if it is a hairline fracture, can go undetected and lead to pain and complications at a later time. Some broken bones and bone fracture injuries can be very serious from the outset. For example, a broken hip bone or fractured bone can jeopardize the overall health of an older person who doesn't heal very fast. In some cases, the injury can cause permanent damage, constant pain and even death.
If you or a loved one have suffered a broken bone or bone fracture because of an accident, you be facing lost wages, medical bills, pain and suffering, disability, loss of a normal life and changes in the relationships with your loved ones.
We handle claims for all types of broken bone and fracture injuries, including:
Broken collarbones
Spinal fractures
Cervical fractures
Head and neck fractures
Pelvic and Hip fractures
Broken arms
Broken legs
Broken wrists
Broken ribs
Hairline Fractures
Compound Fractures
Facial injuries are a common result of car accidents. Any part of the face can get injured or fractured as a result of the impact of an accident. A victim can suffer a nasal fracture when the face or head is impacted in the crash. This can happen if the victim hits the dashboard, window, steering wheel or seat, or during the air bag deployment. The treatment of a nasal fracture depends on the severity of the injury. While minor injuries are relatively easier to treat, the more serious ones may require surgical intervention, including reconstructive surgery.
Symptoms of a Nasal Fracture
The first sign of a broken nose is that the victim will hear or feel the bone cracking at the time of impact. Some common symptoms of a nasal fracture are:
swelling
change in the appearance of the nose
pain and tenderness
bleeding
bruising
mucus discharge from the nose
difficulty breathing
It is important to note that a person may not experience any symptoms of a broken nose for up to three days after the injury.
Serious Broken Nose Injuries
A broken nose is not a life threatening condition, but if there are other underlying serious conditions such as a neck or spinal cord injury or a traumatic brain injury, a victim will have to seek emergency medical care. A victim must be rushed to emergency care if he or she shows the following signs and symptoms:
profuse bleeding
difficulty breathing
signs of traumatic brain injury such as changes in vision or loss of consciousness
signs of neck injury
clear fluid from nose
It is important to seek immediate medical attention if any of the above mentioned symptoms are experienced. Anyone who has been injured in a car accident, irrespective of the seriousness of the injury, should see a doctor to rule out any serious injuries that do not show immediate symptoms.
Diagnosis and Treatment of Nasal Fractures
The diagnosis of a nasal fracture may involve a physical exam of the nose in which the external and internal condition of the nasal structure is thoroughly examined. An X-ray is usually not required to diagnose a nasal fracture. However, if the doctor suspects other injuries as well, then an MRI or CT scan may be ordered.
Minor nasal fractures that do not involve profuse bleeding or deformity can be treated with simple remedies such as pain medication and icing the injury. A doctor may perform a closed reduction to realign the broken bone. In this case, the patient is given a local anesthesia to minimize discomfort during the procedure. Severe fractures may require surgery, which can be done on an out-patient basis and usually involves a recovery period of about a week.
Contact The Hoffmann Law Firm
If you or a loved one have experienced a bone fracture or broken bone due to a car or truck accident, contact The Hoffmann Law Firm at (314) 361-4242. These types of cases are often difficult and complex. Our broken bone injury attorney has experience recovering money to pay for the medical bills, loss of income, pain and suffering, and other medical expenses for the victims and their family.

Updated: