While it's true seat belts save lives, they may also cause injuries if they are not used properly.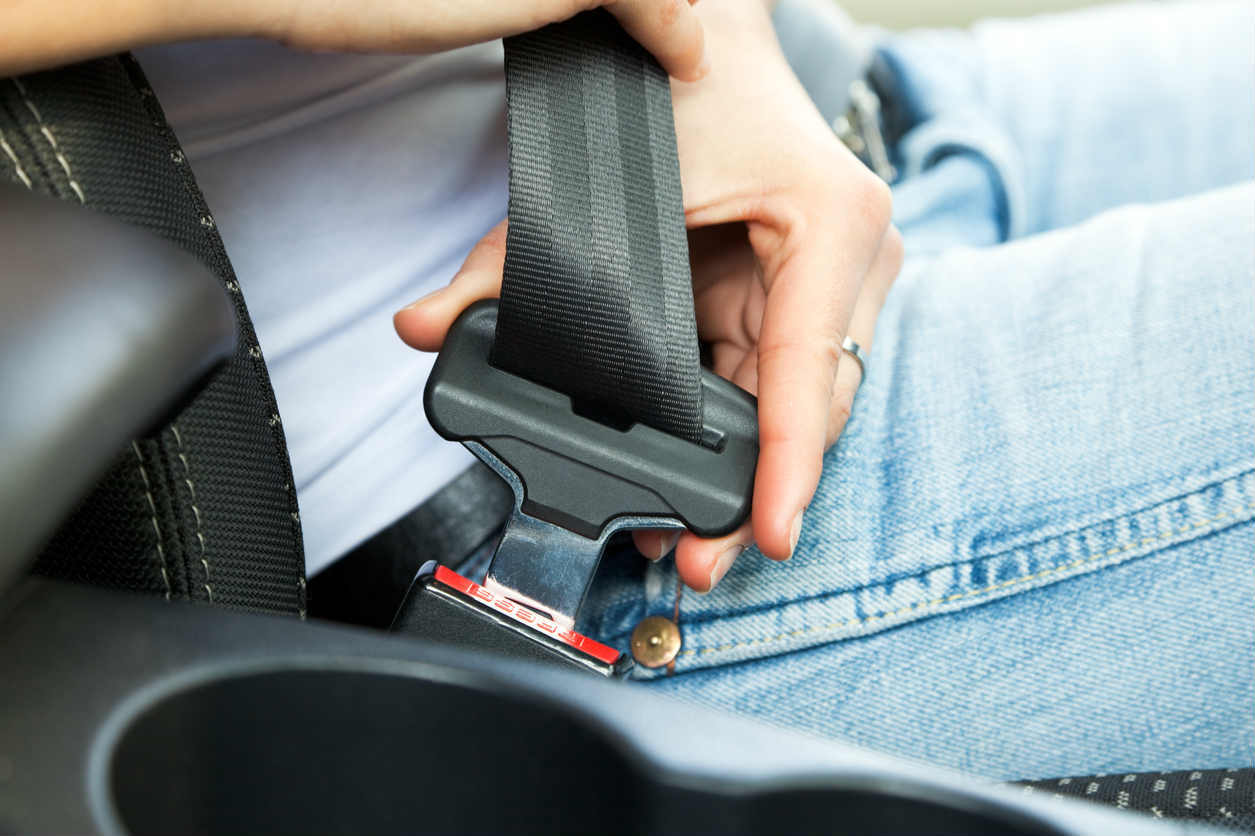 Laws are enacted to save the public from harm. If something is a public health problem, then the government has the right to put laws in place to protect people, sometimes even from themselves. Due devastating injuries that often result from automobile accidents, in January of 1968, Title 49 of the United States Code, Chapter 301, Motor Vehicle Safety Standard required that all vehicles manufactured have designated seat belts to cut back on car injuries.
In September of 1985, it became mandatory that people wear their seat belt when driving. The law stipulated that anyone over the age of 16 who are sitting in the front, and anyone under the age of 15 who is a passenger, be in a seat belt while the car is in motion. If you don't adhere to the law, then you are subject to both a ticket and a fine. To date, it is estimated at as many as 13 thousand lives have been saved through the use of seat belts, especially in high-speed collisions.
It isn't the case, however, that seat belts can't also cause damage. When forced to wear a seat belt by law and they cause injury, does a driver have any recourse for their injuries? If you are injured by a seat belt, then you need to understand when you may be able to receive compensation for your injuries.
Examples of the types of injures that you can sustain due to a seat belt.
Due to inertia when your car hits something it might stop, but you won't as quickly, which will often lead to blunt force trauma. Sometimes it is minimal, but there are times when it can be substantial, and lead to things like
Bruising
Chest injuries
Abdominal injuries
Internal bleeding
Things that make you more susceptible to seat belt injuries are not wearing your seat belt properly. Also, pregnant women and young children are at a higher risk of seat belt injuries.
If you are in a collision and are injured by a seat belt, there are times when you can make a claim for compensation. Those conditions are:
Product defect claims
There are times when a seat belt is manufactured with an inherent defect in design or manufacturing. If there is a defect, the seat belt might not work properly, which can lead to injury. If a product defect claim is a cause, then you might have a product liability claim on your hands.
Contributory negligence
Even if you can prove that you have been injured by your seat belt, it is likely that the manufacturer will try to use something called contributory negligence. They will probably try to prove that you contributed to your injuries by not wearing the seat belt properly.
St. Louis Car Accident Lawyer
That is why if you are injured by a seat belt in an accident, whether a major collision or a fender bender, it is in your best interest to speak with a St. Louis car accident lawyer to sort out the legalities and ensure you have someone in your corner to protect your legal rights. Call (314) 361-4242 for a free case evaluation.