In the United States, a train hits a vehicle or a person every three hours.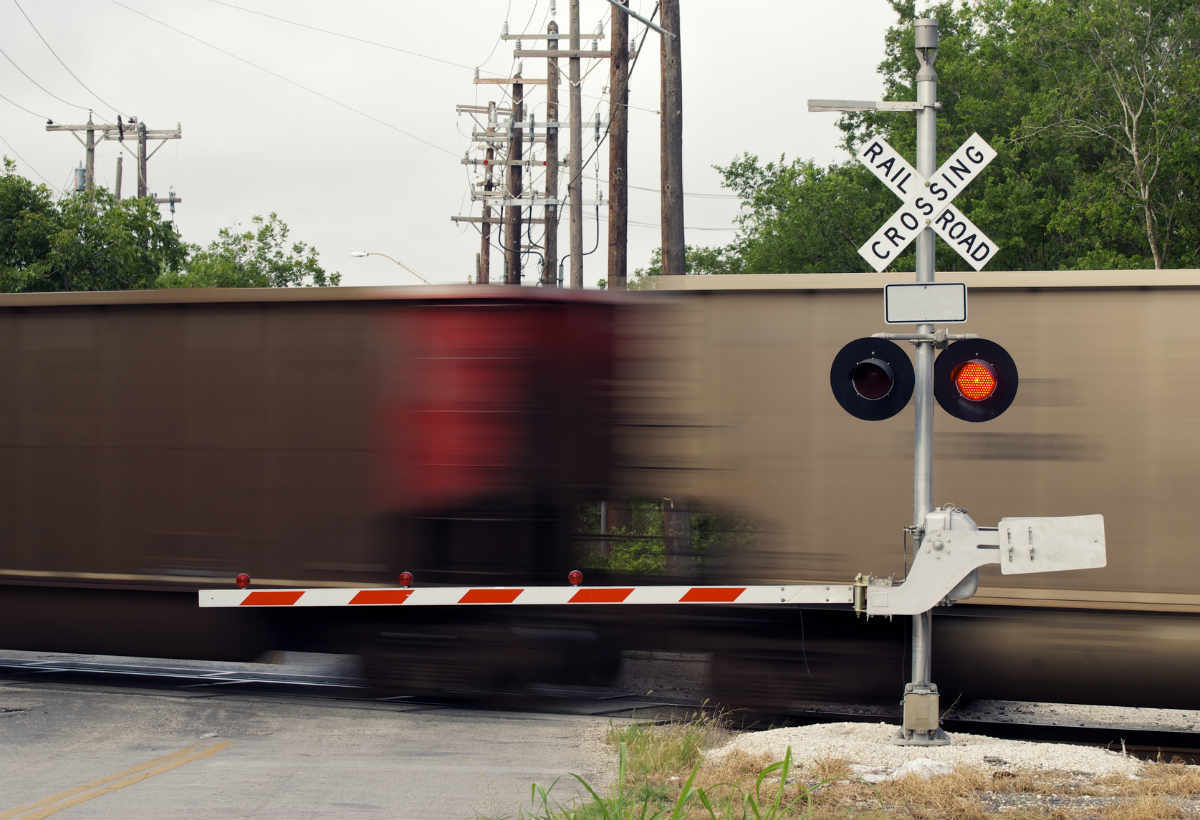 Some drivers and pedestrians may have a false sense of security around railroad tracks because they think they will be able to hear or see the train long before it actually reaches them. However, this is not always true. This is the very reason why many people end up in accidents at railroad tracks and crossings. In addition, some victims are not on the tracks, but pretty close to it at the time of the crash. According to MoDOT, trains can overhang the track by as much as three feet on each side. In 2015, 6 people became victims of fatal car-train accidents and 15 pedestrians were killed after being hit by a train.
Driver and Pedestrian Safety
In the United States, a train hits a vehicle or a person every three hours. Whether you are riding a bicycle, driving a vehicle, or on foot, you should follow certain steps to stay safe when near railroad tracks.
Be aware: Trains do not always follow set schedules. On railroad tracks, trains have the right of way. Be on the lookout for them in both directions and expect them to pass.
Do not walk on the railroad tracks: Railroad tracks are considered private property and it is not safe to play, walk, or take pictures on rail tracks. If you must cross the train tracks, use the designated crossings.
Be extra cautious: Trains are much quieter than their traditional counterparts – look and hear carefully when you approach train tracks. Avoid all distractions until you are no longer near the railroad tracks. Because of the size of a train, it may appear that it is further away and moving slower than it actually is. Never cross the path of an oncoming train. Stay alert when you are walking near the tracks or standing on a platform.
Do not try to beat a train: Never attempt to cross the train track when you see a train coming – it is too much of a risk. If the railroad crossing gates are closed or are closing, do not attempt to cross the track before the train completely passes and the gates completely rise.
Call 911 if you see a vehicle stopped on the tracks: This will help emergency services to signal the train operator to stop.
Were You Injured in a Car Accident?
If you have been injured in a car accident that was not your fault, you may have a claim. Speak to a St. Louis auto crash lawyer to know your legal rights. Call The Hoffmann Law Firm, L.L.C. at (314) 361-4242 for a free consultation.