Victims of spinal cord injuries experience physical trauma, mental stress, and overwhelming medical expenses.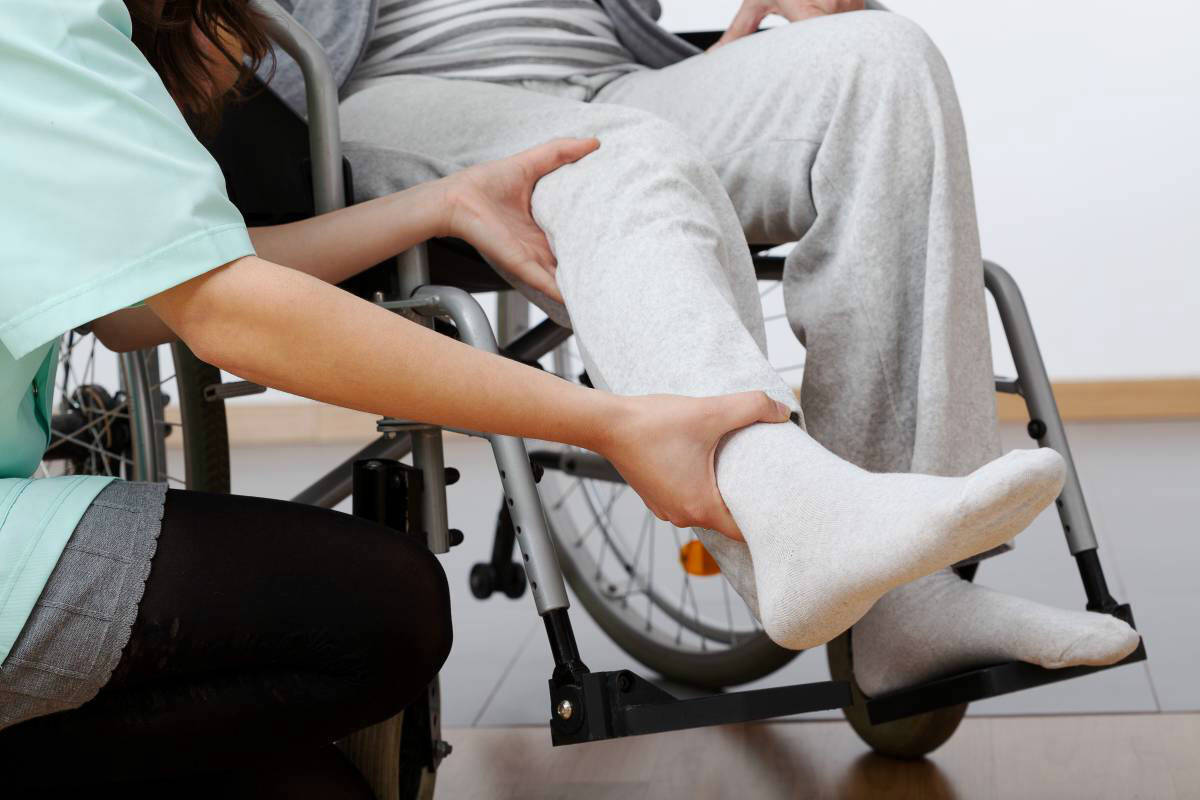 Car accidents can cause many different types of injuries that can be debilitating, and can change the normal lives of victims forever. Spinal cord injuries (SPI) are one such type of injury that can cause permanent damage. It can place a heavy financial burden on both the victim and their family because of medical expenses, lost wages, and other expenses.
If you or a loved one have been seriously injured in an auto accident due to the negligence or recklessness of another person, The Hoffmann Law Firm, L.L.C. can help you understand your legal rights and options.
Spinal Cord Injuries and Recovery
Spinal cord injuries can be categorized into two types – complete and incomplete. Incomplete SCI's refer to those injuries to the spinal cord where some motor and sensory functions are retained below the area of the injury. Complete SCI's are those injuries that leave absolutely no sensory or motor functions below the area of the spinal injury.
Recovery from either a complete or incomplete spinal injury can be a long process that often requires months, even years, of therapy and rehabilitation, and often complete recovery from such an injury is not possible. However, recent research in medical science is showing a beacon of hope to those injured.
Effects of a Spinal Cord Injury
Victims of car accidents who suffer spinal injuries usually sustain substantial damages that can be a combination of economic and noneconomic damages. Economic damages like medical expenses, property damage, cost of ongoing care and the various medical devices, and loss of wages due to absence from work are some of the tangible damages that can be easily calculated and determined. However, in SCI cases, the noneconomic damages like loss of quality of life, physical and emotional pain and suffering and damages for loss of consortium, etc. are non-tangible and cannot be easily determined.
Determining the Cause of the Accident
Compensation for SCIs clearly depends on the cause of the accident. It makes a big difference to the victim's claim if the accident was caused due to the negligence of another driver, or if it was a single-vehicle accident. A driver can be considered negligent, and made to pay damages if he/she engaged in any of the following actions:
Speeding
Impaired driving and driving under influence
Aggressive driving, failure to yield and adequately maintain a vehicle
Distracted driving
Lane-changing, disregarding traffic stoplights, following cars too closely and driving the wrong way in a one-way lane
Even in cases of single-vehicle accidents, a number of factors can be responsible for causing an accident. These may include poor road maintenance, faulty auto parts, missing lane markings, and other similar reasons.
Legal Help for a Spinal Cord Injury
Spinal cord injuries are life altering. Individuals suffering from spinal cord injuries experience physical trauma, mental stress, and overwhelming medical expenses. If you or someone close to you has suffered a spinal cord injury due to a car accident, contact a St. Louis automobile accident lawyer to help you recover compensation for your injuries and losses. Call The Hoffmann Law Firm, L.L.C. at (314) 361-4242 or fill out our online contact form for a free consultation.