Automobile accidents involving multiple vehicles are also called chain reaction crashes.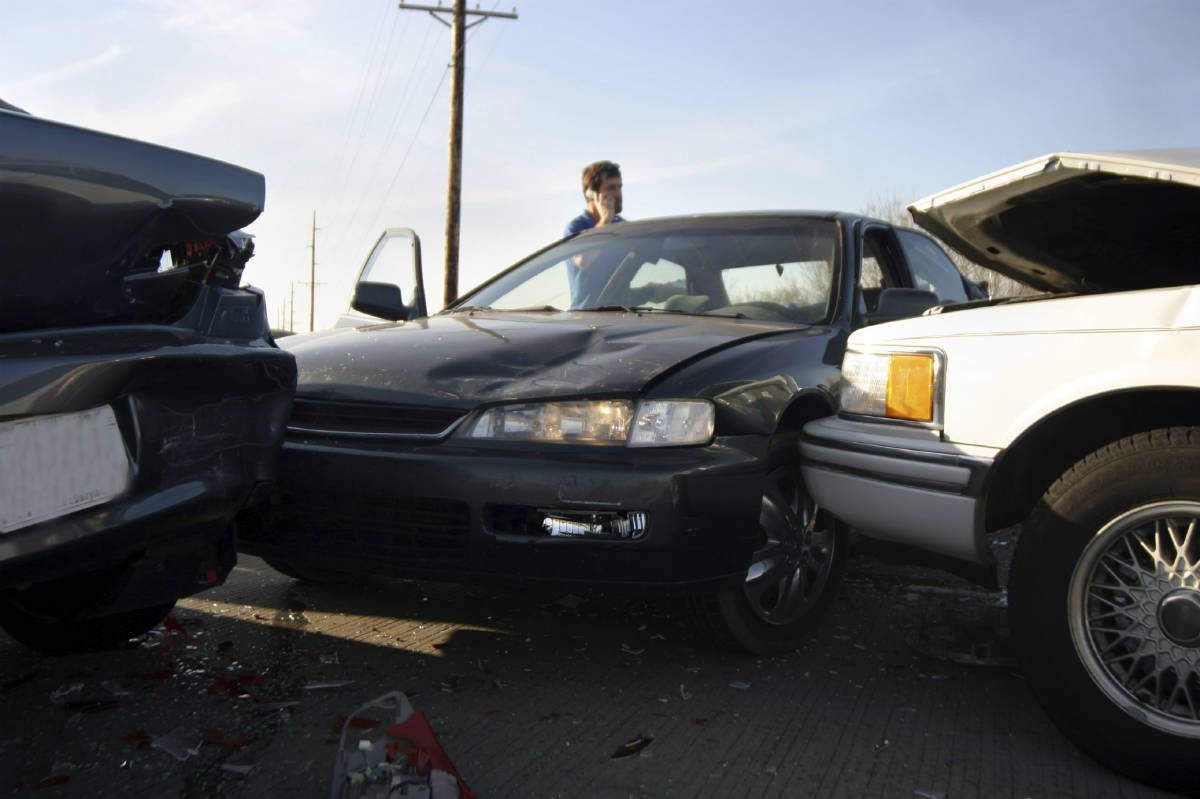 These accidents usually start with two cars crashing and setting off events leading to the other cars colliding as well. In this type of accident a car can get battered multiple times and the injuries sustained by the people involved can be extremely serious. Multi-vehicle accidents also bring with them a legal mess as there are many drivers and insurance companies involved and establishing liability gets difficult. The compensation claim also gets complicated due to the presence of multiple parties.
If you or a loved one has been injured in a multi-vehicle accident, it is important that you seek legal help from an attorney who has experience of handling similar cases. The insurance claim process is quite complex and your attorney will be able to guide you through the process. At The Hoffmann Law Firm, L.L.C. we ensure that your rights are protected and that you receive the deserved compensation for your injuries and damages.
Where Multi-Vehicle Crashes Often Occur
Accidents involving multiple vehicles can happen anywhere. However, there are certain locations and situations where these accidents happen more frequently. Some of them are:
Areas with high traffic density and vehicles moving at high speeds.
Interstate freeways and other highways. The vehicles travel at very high speeds and the drivers may fail to react quickly to the situation ahead and end up crashing into another car.
Winding roads and roads with blind turns where a driver may suddenly encounter stopped traffic or an accident site immediately after a bend and would not have sufficient time or room to react.
Low visibility due to fog, rain, smoke, snow, or dust impairs the drivers' vision and can result in a car crash when the driver fails to see stopped traffic ahead on the road.
Multi-vehicle crashes happen on urban as well as rural roads. The main cause of accidents on urban roads is high speed of vehicles on the highways and heavy density of traffic in the cities; whereas, curvy and narrow roads are the most common cause of multi-vehicle accidents in the rural areas.
Cause of Multi-Vehicle Crashes
Studies of various multi-vehicle accidents have concluded that the driver error is the major contributing cause of these accidents. Some of the common driver errors which cause multi-vehicle accidents are:
Speeding: Cars being driven at high speeds require more distance to stop due to their high momentum. Hence a speeding car is more likely to crash onto an impaired vehicle as the driver would fail to stop the car in time.
Distracted driving: Distractions like talking on a mobile phone, texting, chatting with fellow passengers, adjusting the radio, take the driver's attention away from the road and he or she may fail to notice the traffic stopped ahead and result in a pileup.
Rubbernecking

: Many drivers get involved in a car wreck on the road when they start looking at the accident site and fail to notice the road ahead.
Tailgating

: Drivers who follow the vehicle ahead very closely tend to rear-end the vehicle ahead when it suddenly stops.
Car Crash Attorneys in St. Louis
Multi-vehicle crashes can be complicated, and claims can become even more complex. It is important to have legal representation before proceeding with your claim. At The Hoffmann Law Firm, L.L.C. we fight aggressively to protect your rights and get you the full compensation you deserve for you injuries and damages. Consultations are always free and we don't get paid unless we get you compensation.
Call (314) 361-4242