If you have been injured in a car accident, you may be wondering what role witnesses will play in your case.
You may have heard that witnesses can make or break your injury case. However, if you have been injured in a car accident, you may be wondering exactly what role witnesses will play in your case moving forward.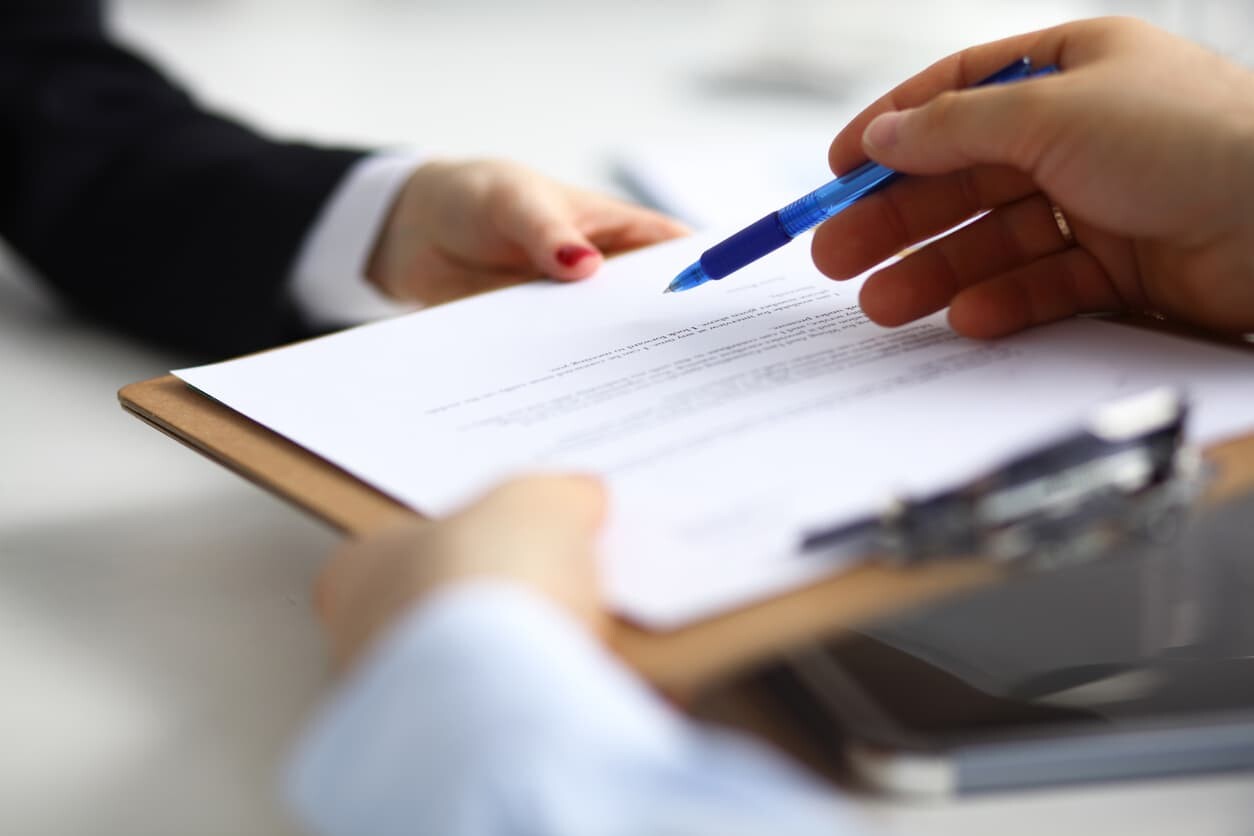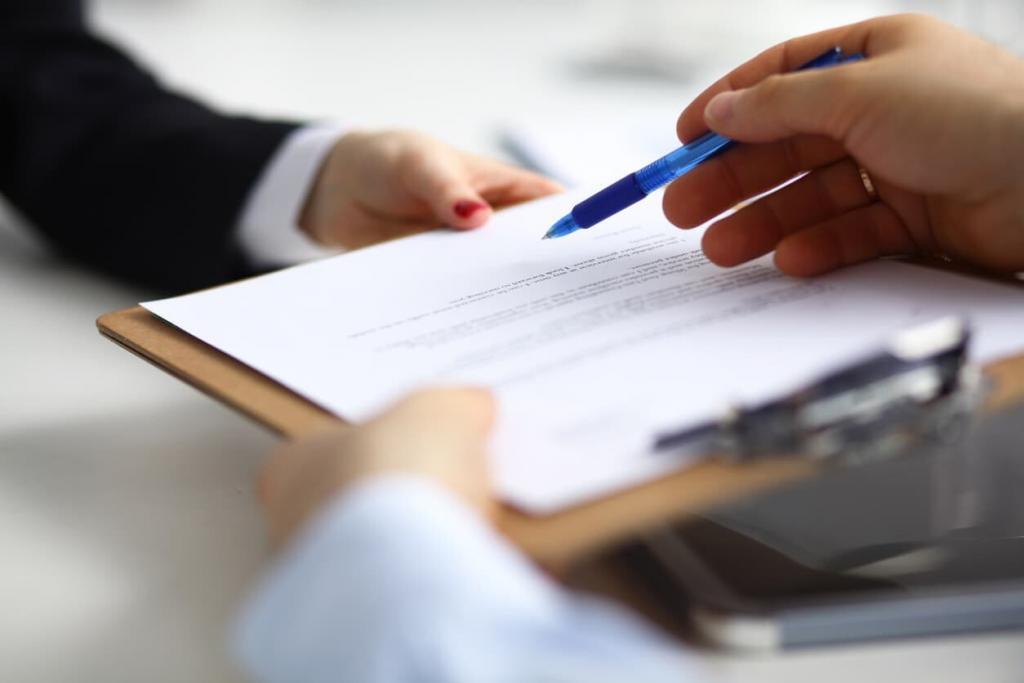 What Are Witness Statements?
Witness statements are written court documents containing individual accounts of what they saw and heard when a particular event occurred. A witness statement must include the case name, a statement of truth, and the witness's signature.
Why Are Witness Statements Important In Car Injury Cases?
There are two types of witness statements in personal injury claims: eyewitness statements and expert witness statements. Here's why they're important:
Eyewitnesses Statements
These are the most common witness statements and can be made by anyone at the scene when the accident happened. They help paint a picture of how an accident occurred and the severity of the damages and injuries caused. Eyewitness statements should be taken as soon as possible when details about the event are still fresh in the witness' mind. They should also be written in the witness's own language because the court may call the witness and question their statement.
Expert Witness Statements
As the name suggests, these are statements written by experts. Expert witness statements are mostly used when issues cannot be fully understood unless their impact is explained by a witness with specialized knowledge or skill. For example, proving that you developed respiratory problems after the car accident will require you to find a witness who is well-versed with respiratory issues so they can help jurors understand how the accident caused the respiratory problems.
Getting an expert witness is not easy, but an attorney can connect you with one. Your attorney will also use their experience to help you find an expert witness who is knowledgeable and has strong communication skills and confidence.
How Are Witness Statements Taken?
Finding witnesses and getting their statements can be difficult and time-consuming. For that reason, it's a good idea to work with an experienced attorney who can help you interview the witnesses and get witness statements. Your attorney can collect unbiased statements from sources such as:
People who stopped to help you after the accident
Pedestrians
Other car drivers
The owners of surveillance cameras near the scene
As you can see, witness statements are like architectural drawings: it's possible to build without them, but it will only make the building process more complex and long. Witness statements strengthen your evidence and improve your chances of receiving a fair settlement.
4 Important Questions to Ask a Car Accident Witness
It's essential to identify as many witnesses as possible after a car accident. However, identifying witnesses is only part of the process; you also have to ask the right questions to get helpful information. Let's discuss a few essential questions to ask car accident witnesses.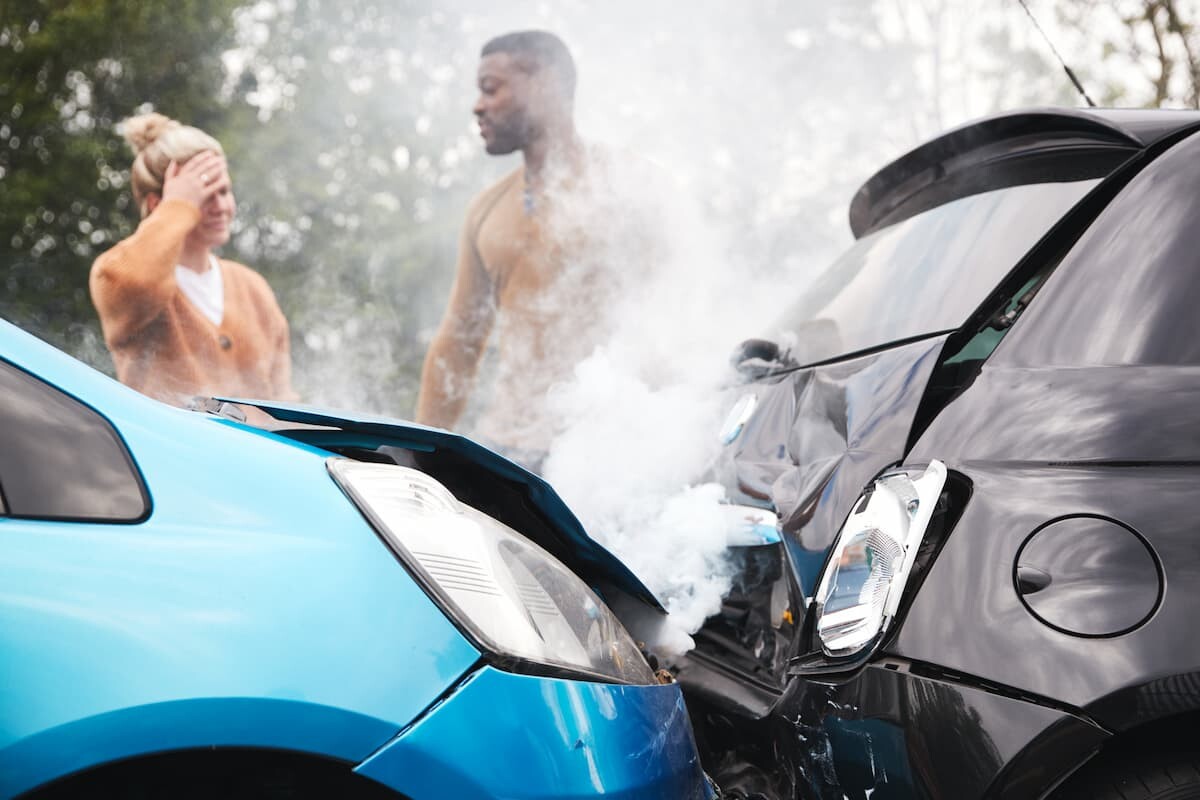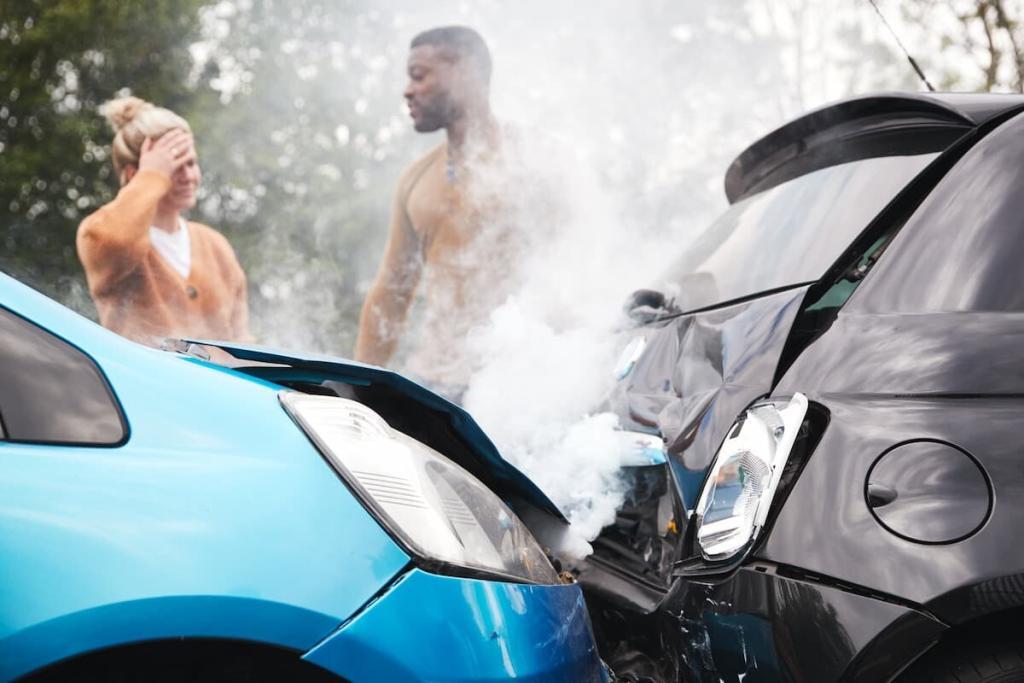 1. Would You Please Describe the Accident in Detail?
The first thing you want to know is what exactly transpired. Ask them what they saw, including what led to the accident and how it played out. Ask them for as much detail as they can give you for ultimate clarity. Let them finish telling their story before you can ask any follow-up questions.
2. Did You Hear the Other Driver Say Anything?
Sometimes minor utterances from the other driver might be just what you need to win your car accident lawsuit. Ask the witnesses whether they heard the other driver say anything that may be useful to your case. Sometimes drivers might utter statements that automatically put them at fault. Some of these statements include:
"I'm sorry," or any apology for that matter
"They came out of nowhere."
"My bad."
3. Would You Please Make a Statement With the Police
Information from witnesses will be more useful if they make a statement with the police. Police officers will ask the witness a few questions before filing an official police report. These statements may be admissible in court should you decide to file a car accident lawsuit.
4. Where Were You When the Accident Happened?
The position of the witness relative to the accident is of utmost importance. This tells you whether the witness had a clear view of the accident. Maybe the witness's line of sight was obscured by trees, people, or other vehicles. A distorted witness account is often of little or no use in your car accident case.
When asking about the witness's position, ask them to be as specific as they can. For example, ask about any possible obstructions, road signs, and other crucial information. The more details you get about their position, the better it is for you.
The Importance of Asking The Right Questions
It's important to ask witnesses the right questions to better your chances of getting fair compensation. Remember, the answers should be as detailed as possible. Remember to get as many witnesses as possible.
An experienced auto accident attorney can help you ask the right questions after you establish proper communication with key witnesses.
Speak With an Experienced St. Louis Car Accident Attorney
The St Louis Car Accident Attorneys at The Hoffmann Law Firm, L.L.C., have 25 years of experience dealing with car accident claims. We can evaluate your case for free and help you determine what your legal rights are. Give us a call 24/7 for a free consultation.
Free Consultation with a St. Louis Car Accident Lawyer
Don't talk to an insurance claims adjuster before speaking with The Hoffmann Law Firm, L.L.C. We can help you avoid making statements that may affect the outcome of your case. The consultation is free; you don't pay unless we get you money!
Free Consultation (314) 361-4242
---
What to Do If You Witness a Car Accident?
Even if you were not hurt in the accident and your car was not directly involved, you are an important part of what happens after the crash.
Do Not Leave the Scene of the Accident
It is important that you remain at the accident scene. However, before you step out of your vehicle, ensure that your car is out of the way of traffic and emergency vehicles. Doing so is important as it will prevent a secondary accident, and you are not interfering with rescue and recovery operations.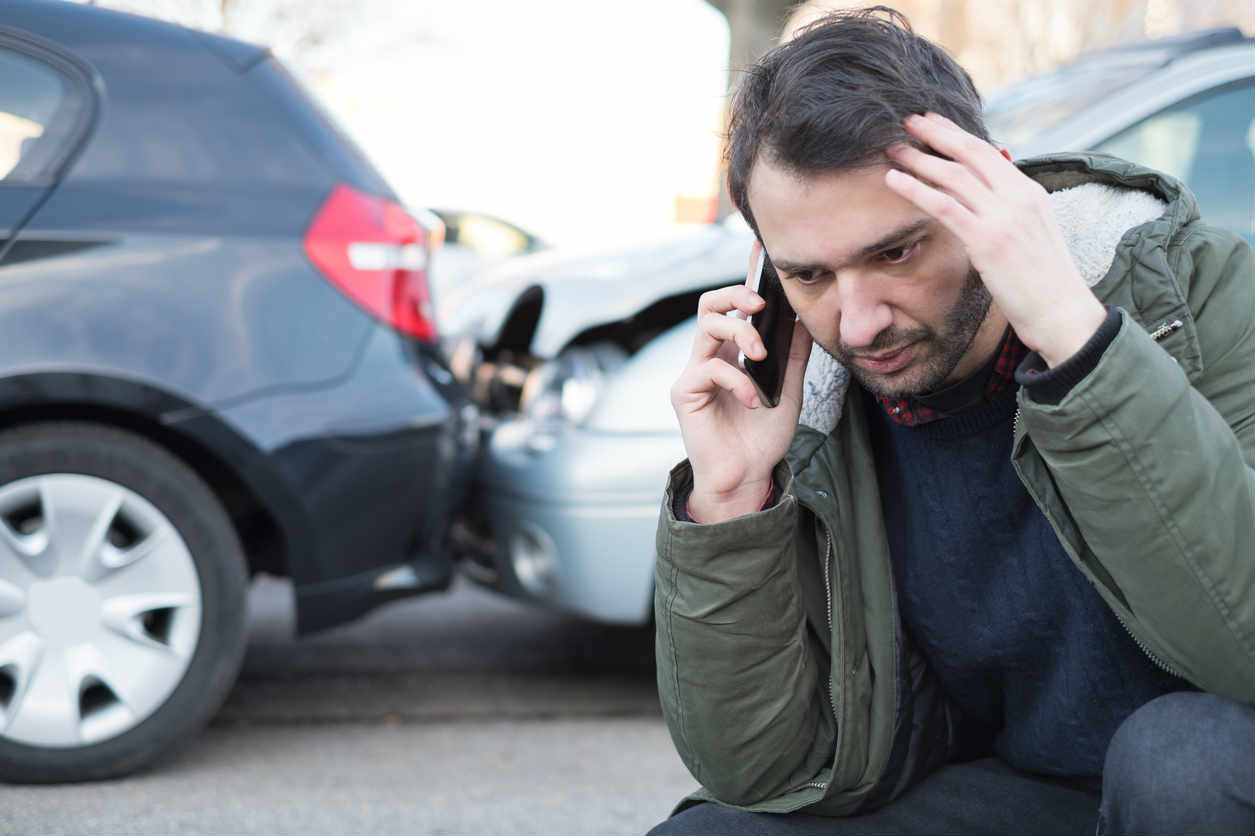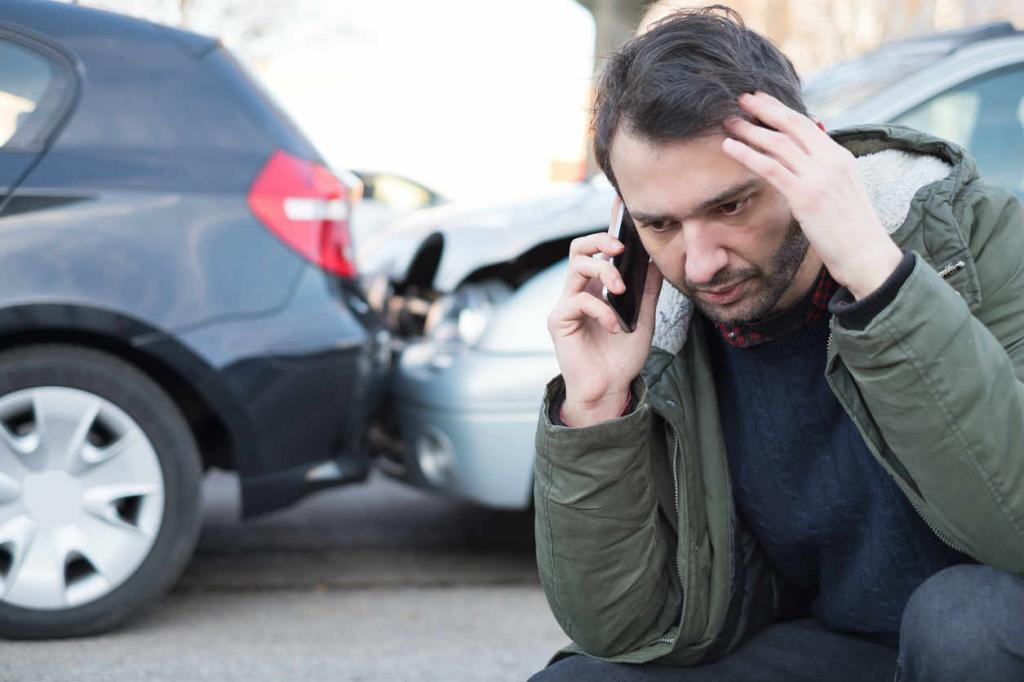 Call 911
The first thing you should do is call 911. Wait for emergency services to arrive at the scene of the accident. If you find it appropriate, you can check on the accident victim. However, do not move an injured person as it can aggravate their injuries.
Make Other Drivers Aware of the Accident
Make other drivers aware of the accident using cones or flares if they are available. Switch on your hazard lights and headlights as well.
Offer to Call a Relative or Friend
Those involved in the crash may wish to inform a relative, friend, or employer about the accident. They may not be in a condition to make a phone call, so you can offer to make a call on their behalf.
Speak with the Police
When the police reach the scene of the accident, talk to them. Respond to their questions honestly and describe everything you witnessed. However, remember not to draw any conclusions.
Share Your Contact Information
Share your contact details with the involved parties as they may need to reach out to you in the future.
Speaking with a St. Louis Car Wreck Lawyer
It is possible that the lawyers of the parties involved in the accident might call you to seek valuable information that you have regarding the crash. This may help injured victims who are seeking compensation.
Free Consultation with a St. Louis Car Accident Lawyer
Don't talk to an insurance claims adjuster before speaking with The Hoffmann Law Firm, L.L.C. We can help you avoid making statements that may affect the outcome of your case. The consultation is free; you don't pay unless we get you money!
Free Consultation (314) 361-4242
---
Updated: