Aggressive driving and road rage is the cause of around 66 percent of motor vehicle accidents.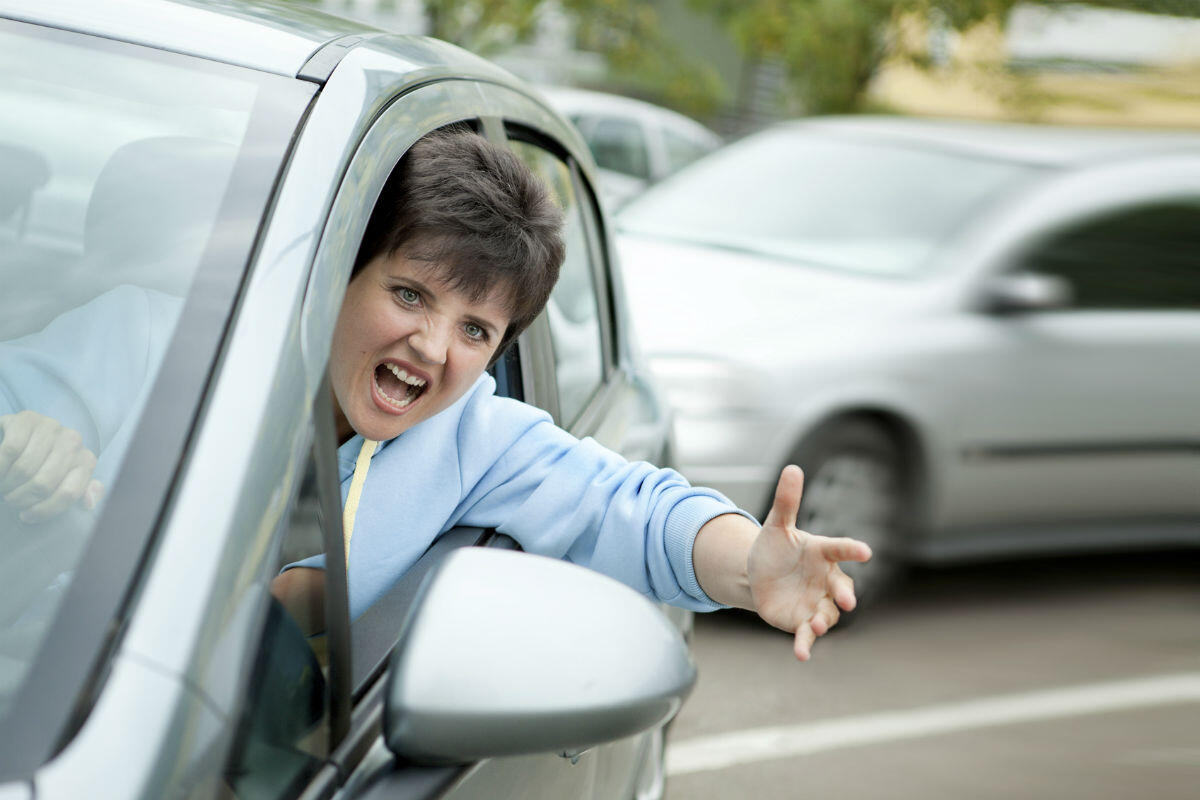 You are waiting in rush hour traffic after a stressful day, trying to get home. All of a sudden, your car is passed by a rash driver, who dangerously swerves to get ahead in the traffic. You see the same car tailgating another car and then jump lanes to inch ahead. You get frustrated at the reckless driver for breaking the rules. Will you step on the gas pedal to catch up with the driver, roll down your window and vent out your frustration? (Read – Are You an Aggressive Driver?) Sadly, this is a very common occurrence on St. Louis roads, leading to deadly car accidents.
(See Bradley Derges Interview & Video Road Rage Accident on HWY 270 courtesy of Air Excellence Heating and Cooling)
Road Rage Statistics
The National Highway Traffic Safety Administration (NHTSA) conducted a study on the types and causes of road accidents in the U.S. It was found that aggressive driving is the cause of around 66 percent of car accidents. In the past decade, the number of fatalities caused due to road rage has increased each year despite the fact that cars have become safer and are equipped with advanced hi-tech safety equipment. Even though there are ongoing efforts to make cars safer, it is the people behind the wheel that are becoming increasingly dangerous.
Causes of Road Rage
Driving on roads with heavy traffic is stressful. Commuting in heavy traffic every day for more than two to three hours can make drivers irritable, impatient, and at times downright revengeful. These behaviours are extremely dangerous, not only for others on the road, but also for the drivers themselves as well as co-passengers. Psychologists attribute road rage to two psychological phenomena:
Reactivity – Reactivity is a term given to the difference in an individual's behaviour in private versus in public. In the presence of people, individuals tend to conform to the rules of society. There are studies that prove that in public, individuals are more aware of the fact that they are being watched.
Deindividuation – Deindividuation is a related effect. It shows that individuals will behave badly under the guise of anonymity. Deindividuation is best seen in a study conducted by Zimbardo. The researchers got the subjects to administer shocks (fake) to other people. The subjects were not aware that the shocks were fake. When the participants were given large lab coats and hoods to hide their identity, they administered the shocks for a significantly longer time that they did while their identity was revealed with name tags.
An Increase in Road Rage
In the privacy of their cars, individuals feel anonymous. This feeling tends to increase a person's ability to misbehave while driving. Another reason is the fact that the roads have become more crowded. With people spending significantly more time on the roads, drivers are more stressed and aggressive. While no one can individually do much about the congestion on the roads, each driver can try to keep a calm mind and focus on staying safe. Bradley Derges, of Air Excellence Heating and Cooling, says regarding road rage, "It's just something we shouldn't do. Pull over, grab a glass of water, and stop. Forget about it." – (Watch: Bradley Derges Interview & Video Road Rage Accident on HWY 270)
St. Louis Automobile Wreck Lawyers
If you have been injured by an enraged driver, speak to a St. Louis automobile wreck lawyer to learn about your legal rights. Call The Hoffmann Law Firm, L.L.C. at (314) 361-4242 for a free consultation.