Proving liability in a head-on collision that occurred on a one-way street may seem obvious. However, this is not always the case.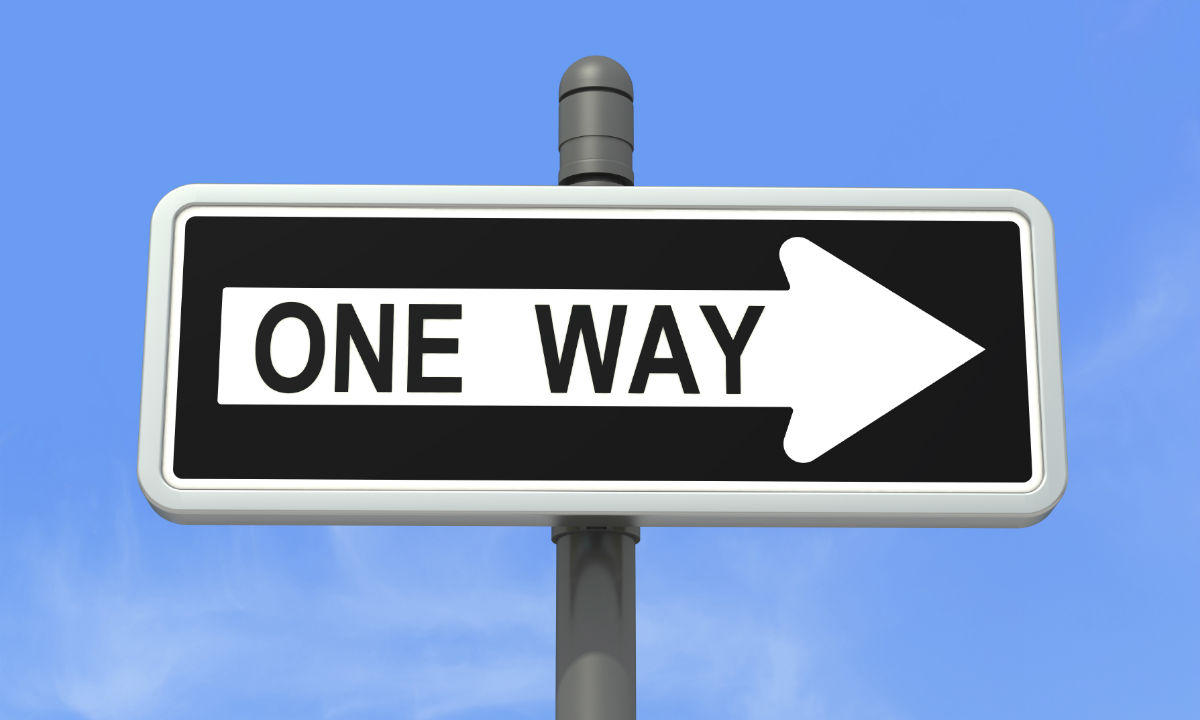 St. Louis has many one-way streets, clearly marked with a "Do Not Enter" sign. Despite this, driver's still end up on these streets headed directly for on-coming traffic. Although it may seem like the liability would be obvious if an accident were to result, this is not always the case. When injured by a driver who was going the wrong way on a one-way street, you will need the help of a qualified St. Louis car accident attorney.
Personal Injury and Vehicle Damage
A head-on collision, depending on the speed that both cars are traveling at, can cause a myriad of injuries and front-end damage to your vehicle. These are accidents that can take a driver by surprise and often do not leave any room for slowing down or making defensive maneuvers.
Dealing With the Insurance Company
While it would appear that fault can not be disputed, it is these types of car accidents where the help of a Missouri car accident attorney is critical. There are certain things insurance companies do not want you to be aware of. The at-fault driver's insurance company will immediately begin to try and reduce the amount of damages that they need to pay to you. This will include a number of tactics including:
• Lowball offers – It is not unusual for an insurance company to attempt to settle a case like this quickly and as cheaply as possible by making the victim a settlement offer right away. a Missouri car accident attorney will be able to help you determine how much your case is worth and if their offer is a valid one. Most of the time you will find that these initial offers are way below what you are entitled to in damages.
• Scare tactics – As a part of these offers will be scare tactics, where the insurance adjustor may try and make it look as if you may lose, or worse, be found at-fault for the accident.
• Stalling – This is a classic defense tactic used by an insurance company when they know that their client has caused harm to another and is clearly at fault. You may lose interest if they take their time in responding to your claims.
Protect Your Right to Full Compensation
No matter how simple your car accident claim may seem to you, dealing with an insurance company and its lawyers can get very complicated. Protect your rights and ensure that you are fully compensated for your injuries as well as the damage to your vehicle by retaining a car accident lawyer who has specialized knowledge of car accident claims.
Call The Hoffmann Law Firm, L.L.C. at (314) 361-4242 today.
Head on Collision Resources
Avoid Head-On Collisions by Driving Defensively
Crossing the Center Line and Head-On Collisions
Crossing the Center Line: Head on Collisions
Factors Involved in a Head on Collision
Head-On Car Collisions Resulting in Serious Injuries
Head-On Collision on a One-Way Street
Head-On Collisions Caused by Overcorrection
How Serious Can a Head On Collision Be?
St. Louis Head On Collision Attorney – Car Accident Lawyer
The Devastation of Head-On Collisions
Tragic Consequence of Head-On Collisions – St. Louis Car Wreck Lawyers