The majority of deadly T-bone car accidents occur at intersections and are often the result of a negligent driver.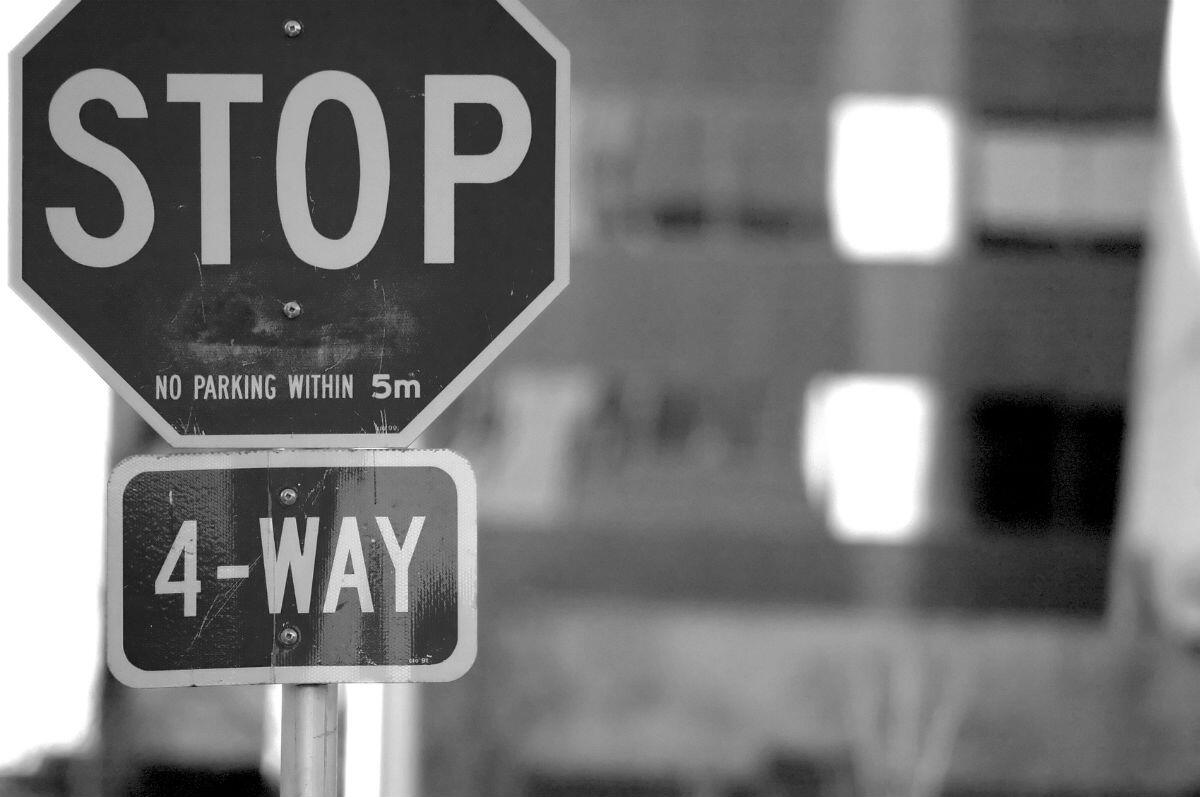 T-bone car accidents, also known as broadside collisions, are devastating. T-bone car accidents account for nearly a third of all car accident fatalities. The victims who survive a broadside collision often suffer catastrophic injuries that can take years to recover from. The majority of T-bone car accidents occur at intersections and are generally the result of a negligent driver.
Failure to Yield
Failure to yield is the most common cause of side-impact collisions. When two or more vehicles approach a four-way stop at the same time, the vehicle on the left has the right of way. Sometimes drivers become confused about who has the right of way or a driver becomes impatient, causing an accident. Turning left across multiple lanes can be challenging, especially when there is a lot of traffic. A serious T-bone accident occurs when a driver moves the car into traffic even though the driver does not have a clear view ahead. When a vehicle is merging into traffic, it is the merging driver's responsibility to enter safely into the flow of traffic. If the driver is not paying sufficient attention, the driver runs the risk of broadsiding a passing vehicle. In all three circumstances, failure to yield is the result of negligence. The at-fault driver is responsible for the personal injuries of the other occupants.
Aggressive Driving
Aggressive driving includes speeding and insisting on having the right of way. When approaching a yellow light at an intersection, instead of slowing down and preparing to stop, an aggressive driver speeds up to "beat" the light. Often, the light turns red while the driver is in the middle of the intersection and it is too late for the driver to avoid broadsiding a vehicle who has already moved into the intersection. Because the colliding vehicle is usually traveling at a high speed, the severity of personal injury increases. In addition, the vehicle that is hit may rollover or be spun into other vehicles or even pedestrians.
Distracted Driving
T-bone car accidents can be caused by a distracted driver. These type of car accidents are common in public areas that have no stop signs or traffic lights, for example, the entrance of a shopping mall or parking lots. After a day of shopping, people are eager to get home, are thinking about their new purchases, and are tired of the crowds. It is easy for a driver to become impatient. When a driver is either talking to other passengers or using their cell phone, he or she is not paying full attention to leaving the parking area and may hit an oncoming vehicle.
How to Seek Compensation From a Negligent Driver
Victims of broadside collisions have experienced a life changing event. Many express how their lives have been altered and will never be the same. It can take months and years to recover from the injuries. This does not always mean a complete recovery, despite enduring multiple surgeries and months of physical therapy.
Do you need help getting your life back after a car accident? Speak to a
St. Louis automobile accident lawyer
from
The Hoffmann Law Firm, L.L.C.
We have over 15 years of experience representing St. Louis car accident victims and their families. For a consultation at no charge, call
(314) 361-4242
.
T-Bone Car Accident Resources
Injured in a St. Louis T-Bone Automobile Accident
St. Louis T-Bone Car Accident Attorney – Missouri Side Impact Injury
T-Bone Accident Injuries – St. Louis Car Accident Lawyer
T-Bone Car Accidents and Injuries – St. Louis Car Wreck Attorneys
T-Bone Collisions Involving Infants – Baby in Car Accident
Who Is at-Fault in a T-Bone Collision?