Car accidents can cause a wide variety of injuries ranging from minor bruises to severe and long term injuries.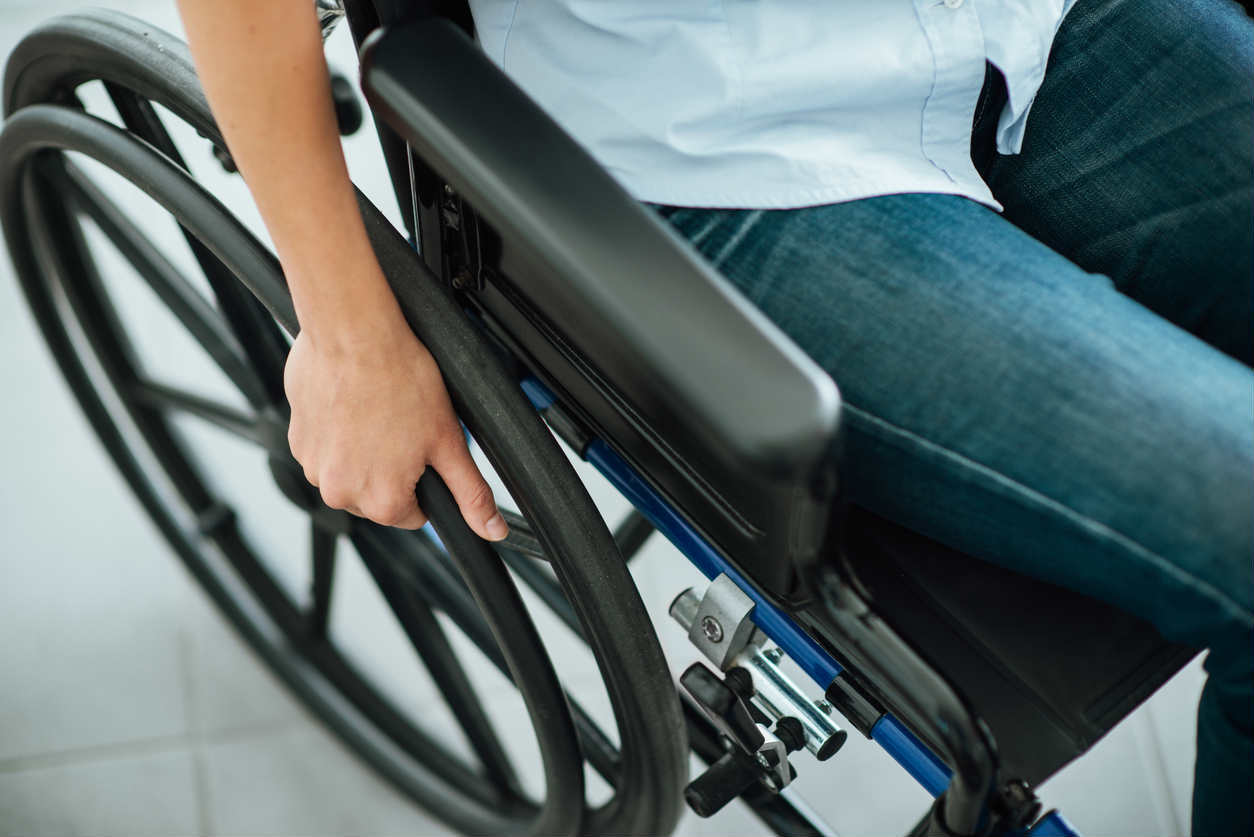 When a person suffers an injury that causes long term disability, he/she will incur ongoing medical expenses and other costs associated with the injury. In this post, our St. Louis auto accident attorney will talk about permanent injuries that can result from a car accident.
Types of Permanent Injuries
Brain injury: It is not uncommon for people to hit their head against the steering wheel, side windows or other hard surfaces in the car. When this happens, the victim can suffer head and skull damage. When the impact is severe, debilitating and permanent damage can result, which may include permanent brain damage, vision loss, memory loss, partial paralysis and other long term changes.
Amputations: High speed crashes can severely injury the victim's limbs. They may lose a leg, arm, finger or toe.
Paralysis: Spinal cord injuries resulting from car accidents can lead to partial or complete paralysis. People can suffer quadriplegia or paraplegia in a car accident.
Disfigurement: Car accidents can cause people to suffer lacerations, burn injuries and visible scars on their face or neck. This can permanently change the person's appearance.
Broken bones: Broken arms, feet, legs, ankles, wrist, ribs and skulls can occur in car accidents. Fractures and breaks are usually treated by resetting the broken bone with surgery and hardware. This is followed with a cast and then physical therapy. However, in some cases, complete mobility is never achieved even after prolonged treatment.
Neck, back and spine injuries: Whiplash is a common neck injury often resulting from rear end collisions. The violent movement of the neck strains muscles, tendons and ligaments. While many whiplash patients regain full mobility, some are not as fortunate. Severe whiplash can lead to permanent loss of mobility and permanent pain. Car accidents can also cause spinal injuries, which can result in severe pain, tingling, loss of movement and sensation and even partial or permanent paralysis.
Medical Treatment for Permanent Injuries
These injures are extremely serious, so medical bills can quickly pile up due to the permanency of such injuries and the complications that might follow. Some medical care that may be necessary for the victims include:
Specialist treatment
Multiple surgeries
Prolonged hospitalization
Ongoing physical therapy.
When it comes to car accident-related permanent injuries, things can get quite complicated. Claims can be very difficult to calculate because medical bills are open ended, there is ongoing emotional trauma, future damages are undefined, and the future lost wages are not easily predictable.
Recovering Damages for Permanent Injuries
If someone close to you has suffered permanent injuries in a car accident, it is important that you seek legal assistance from a St. Louis auto accident attorney. Allowing an experienced attorney to handle your claim allows you to focus on recovery, instead of fighting legal battles. Give The Hoffmann Law Firm, L.L.C. a call 24/7 at (314) 361-4242 for a FREE case evaluation.