Rollover crashes often result in serious and traumatic injuries or death.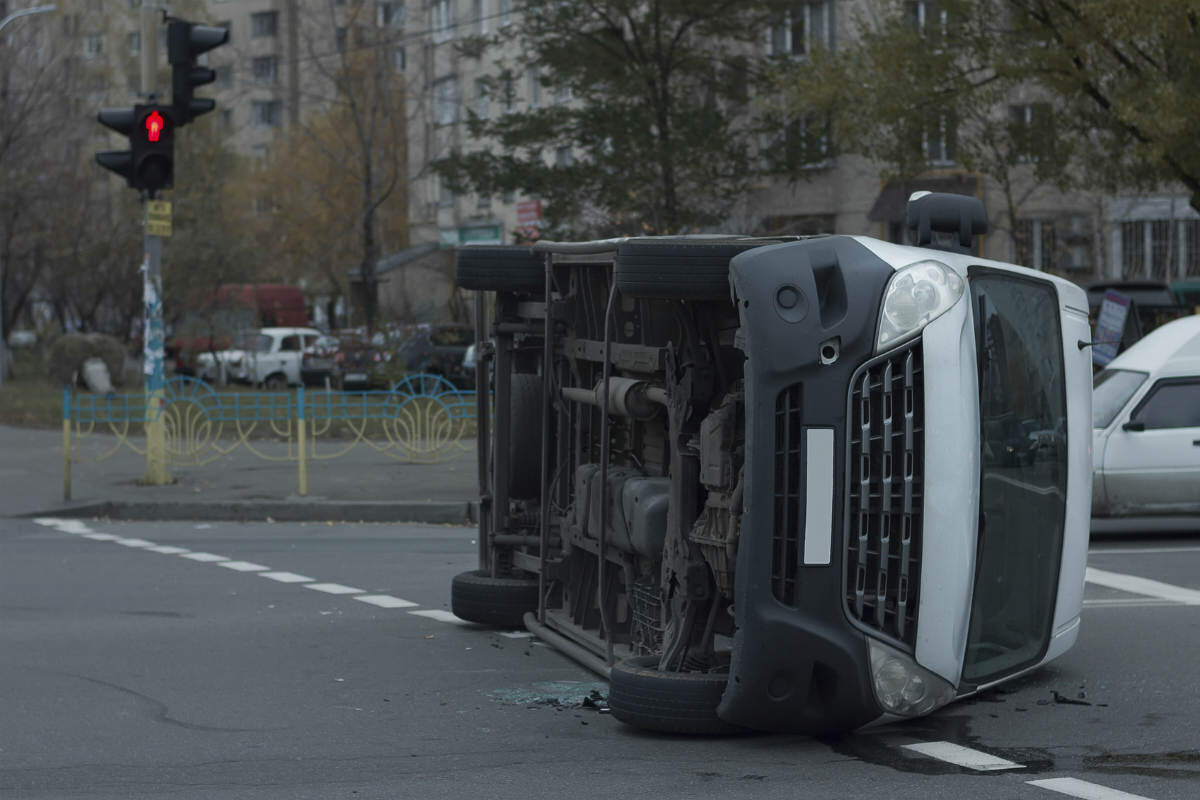 According to the National Highway Traffic Safety Administration (NHTSA), approximately 10,000 people are killed in rollover crashes every year. Of these, more than 8,000 are a result of single vehicle rollover crashes. (Read – What You Need to Know About Single Vehicle Accidents) While rollovers account for only 3 percent of all vehicle crashes in the U.S., they are responsible for a third of all passenger deaths across the nation. Statistics also show that sports utility vehicles (SUVs) are more likely to rollover compared to cars, because of a higher center of gravity.
Common Injuries Sustained In Rollover Accidents
Common injuries resulting from rollover crashes include:
spinal cord injury
brain injury
loss of limbs
In many cases, rollover crashes happen because a driver has to suddenly swerve to avoid another driver who abruptly comes into the path of the vehicle or to avoid an unexpected obstacle on the road. While passenger cars may slide across the road under this maneuver, heavier vehicles such as SUVs have the tendency to tip and rollover.
Manufacturing or Design Defects
Rollover crashes can also be the result of a defective design or defective product. If the rollover crash is a result of a manufacturing or design defect, the car accident victim must prove that the vehicle had a defect that caused injuries or death. Manufacturers have the responsibility to make their products safe when they are used properly. The braking and handling of the vehicle must be scrutinized in the event of a rollover crash. Common vehicle defects that can lead to a rollover crash include:
tire tread defect
tire failure
poor stability design
inadequate braking system
poorly designed suspension system
The roofs of some vehicles may be prone to being crushed and the driver or passengers may get ejected in a crash. After a rollover crash, the roof supports, seat belts, seat backs, head restraint devices, buckles, and windshield and glass must be evaluated.
St. Louis Automobile Crash Lawyer
If you have been in a rollover crash caused by a reckless driver, talk to our St. Louis automobile crash lawyer. We will examine all possible causes of the crash including excessive speed, tire blowouts, brake failure, alcohol or drug use, inadequate safety systems, tailgating, and failure to yield right of way. Call The Hoffmann Law Firm, L.L.C. at (314) 361-4242 for a free consultation.
Roll Over Car Accident Resources
How Do Rollover Accidents Occur?
Rollover Accidents: Why They Happen and How to Prevent Them
Rollovers Less Common But Most Dangerous – St. Louis Auto Crash Attorneys
St. Louis Car Crash Attorney – The High Risk of Death in Rollover Crashes