Among the many injuries that can arise from car accidents, neck injuries are one of the most common and serious.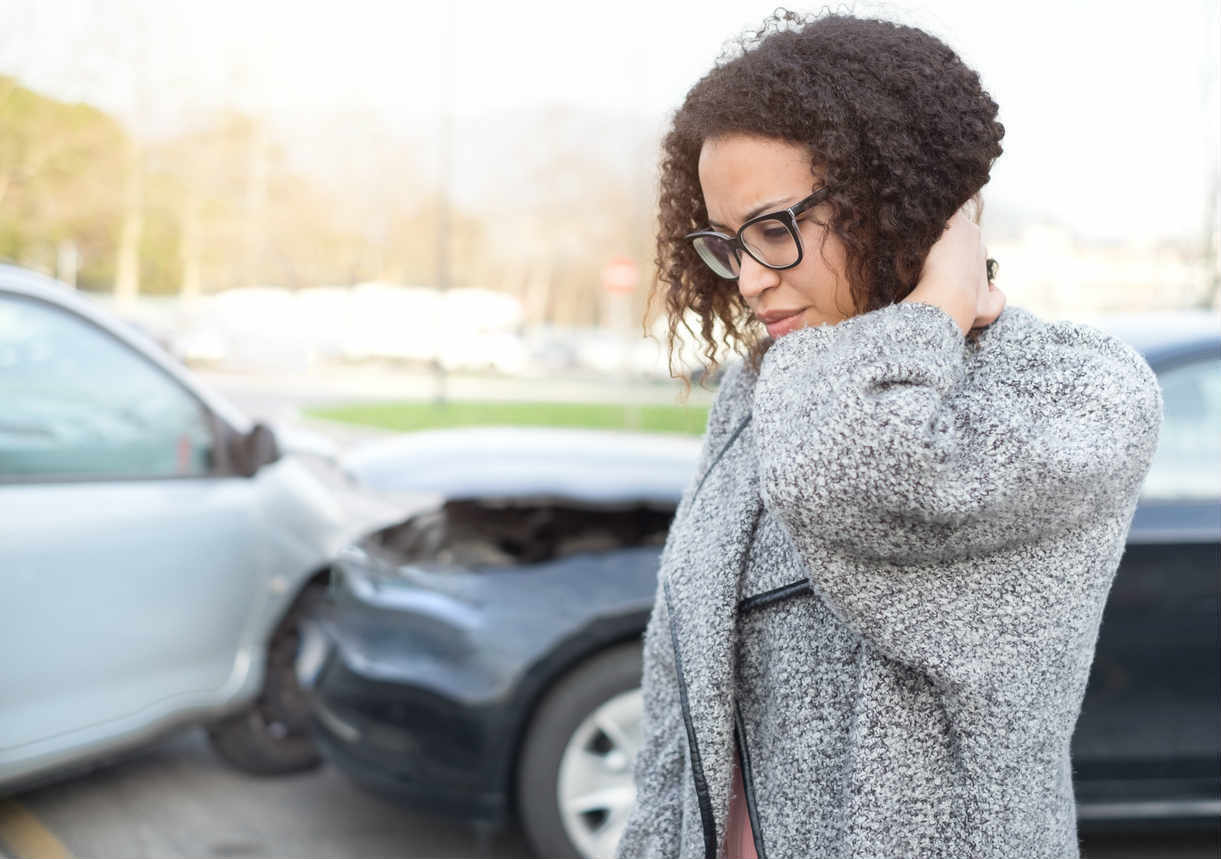 Neck injuries can lead to systemic injuries and pose long term challenges, so it is important to seek urgent medical attention. According to our St. Louis car accident lawyers, the neck is one of the most vulnerable parts of the body, and any complications can lead to long term problems that may not necessarily manifest themselves completely until years after a car accident. However, by then, it may be too late for you to take any action. Therefore, it is important to be aware of the possible long term effects of car accident related neck injuries.
Common Neck Injuries Arising From Car Accidents
Neck injuries resulting from a car crash may not only cause pain in the neck, but may also cause pain and discomfort in other parts of the body. Some of the common injuries that can result from a car accident include:
Muscle spasms: These are characterized by straining of the ligaments around facet joints in the neck vertebrae
Whiplash: Sudden and violent back and forth movement of the neck can affect the cervical ligament at the base of the neck
Lacerations: Open wounds can pose risk of infections, and deeper wounds can cause damage to ligaments and tendons
Vocal cord damage: This can occur because of impact to the larynx
Soft tissue damage: This involves injuries that are not directly to the bone. Instead they affect the muscles, ligaments and tendons.
Paresthesia: Tingling sensation on the skin without an apparent reason can occur because of a slipped disc pushing on a nerve root
Brain injuries: Any injury to arteries in neck can restrict blood flow to the brain
Any nerve damage in the cervical spine region can cause mental and emotional damage as well. It is possible for a person to sustain more than one type of neck injury in a car accident.
Soft Tissue Damage
Neck injuries involving soft tissue damage often persist long after a car accident, and can cause complications that necessitate ongoing medical care. Whiplash is the most common form of soft tissue damage resulting from a car accident. Other injuries include sprains, strains and tears to the ligaments and tendons.
Vocal Cord Paralysis
Another serious neck injury resulting from a car accident is vocal cord paralysis, which occurs when the car accidents results in impact to the larynx. It affects the ability to speak, and in serious cases, affects breathing as well.
Symptoms of a serious neck injury
While most of us think of neck injuries as nothing more than pain and stiffness in neck, but they can be much more serious. Some common symptoms of a serious neck injury include:
Jaw pain
Paraspinal muscle tightness
Limited range of motion
Muscle spasms
Low back pain
Chronic headache
Pain between the shoulders
Dizziness/vertigo
Blurred vision
Chronic fatigue
Inner ear problems/nausea
Difficulty swallowing and breathing
Numbness in upper limbs
Swelling inside the neck and throat
Suffered a neck injury in a car accident?
Discuss your legal options with an experienced St. Louis auto accident attorney at The Hoffmann Law Firm, L.L.C.
Call us 24/7 at (314) 361-4242 for a FREE consultation.