Sleep deprivation has become more than just a health concern for Americans.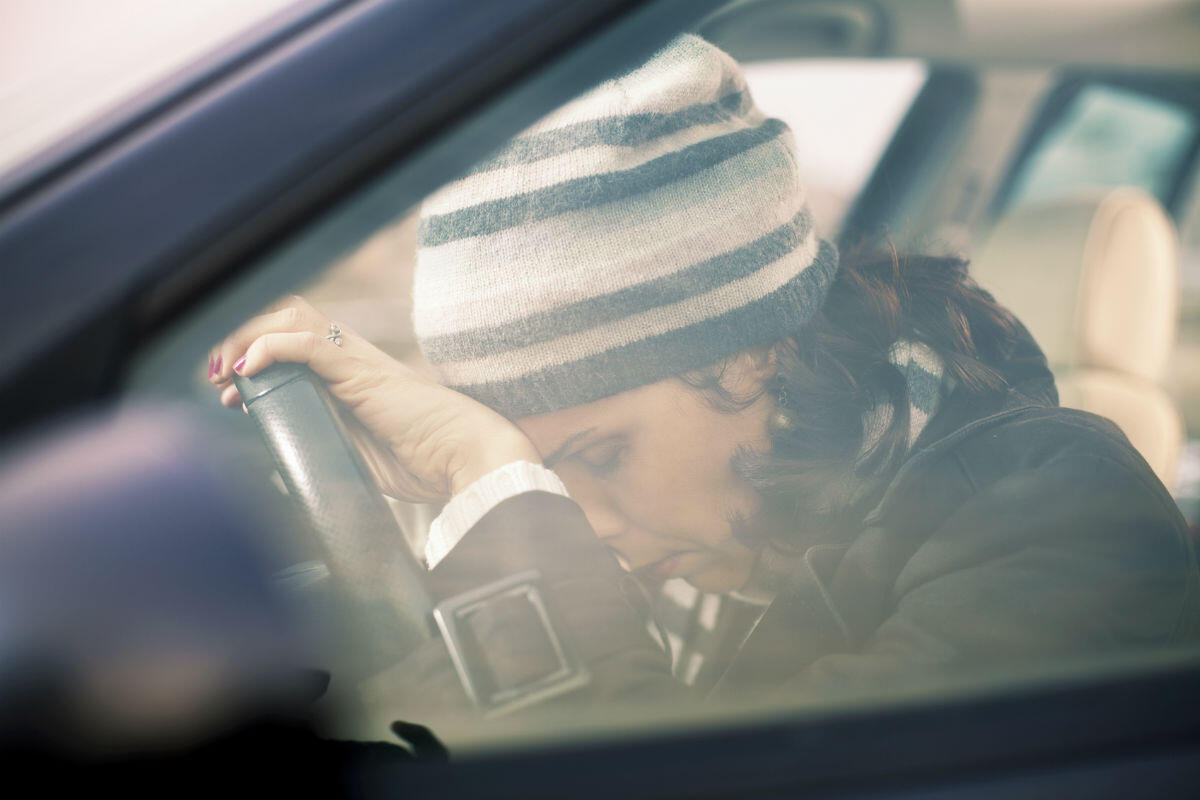 The problem of drowsy driving has reached such levels that it now has become a common cause of motor vehicle accidents. A report published by the Governors' Highway Safety Association (GHSA) has highlighted driving safety concerns arising out of fatigued driving. Those who are drowsy while driving have a responsibility not to pose a risk to others. If a driver falls asleep while driving and causes a collision, any victims have certain legal rights.
GHSA Report Findings
The latest report from GHSA reveals that almost 83.6 million sleep-deprived Americans are driving their vehicles on U.S. roads every day. It is estimated that last year, 5,000 people were killed in drowsy driving accidents. Drowsy driving can occur among any drivers, but there are certain demographic groups that are more likely to be involved in a drowsy driving accident. According to available statistics, young adults and teens are involved in over 50 percent of the drowsy driving accidents occurring each year. Night shift workers, those who work long shifts, and those who work irregular shifts are also at a greater risk. (Read – Night Shift Workers at Higher Risk) Drivers with sleep disorders are also at risk.
Some safety groups believe that these statistics do not reveal the actual scope of the problem. It is estimated that 2-20 percent of all fatalities are caused by drowsy driving accidents, which is a substantial discrepancy. Safety experts believe that it is difficult to gather accurate data, because usually, law enforcement officers lack proper training to identify drowsy driving. Also, many people involved in crashes are afraid to reveal that drowsy driving was responsible for causing the crash.
The Signs of Drowsy Driving
While it may not be possible to pinpoint the exact number of fatalities caused by drowsy driving, we know for sure that thousands of people are killed as a result of drowsy or fatigued driving. Due to the fact that so many deaths result from drowsy driving, the NHTSA has altered the definition of impaired driving to accommodate fatigued driving as well. Impaired driving is now defined to include driving under the influence of drugs, drunk driving, and fatigued driving.
It is important for all drivers to learn to recognize the signs of fatigued driving and to stop driving when they are not able to do so safely. If you continue to drive when you are fatigued and you cause a collision, you may be held accountable for all the losses resulting from the accident.
Injured in a Drowsy Driving Accident?
If you or your loved one has been injured in an accident caused by a drowsy driver, speak to a St. Louis car accident attorney to learn how to recover your financial losses resulting from the accident. Call The Hoffmann Law Firm, L.L.C. at (314) 361-4242 for a free consultation.