A severe head or spinal cord injury in a car accident can result in paralysis.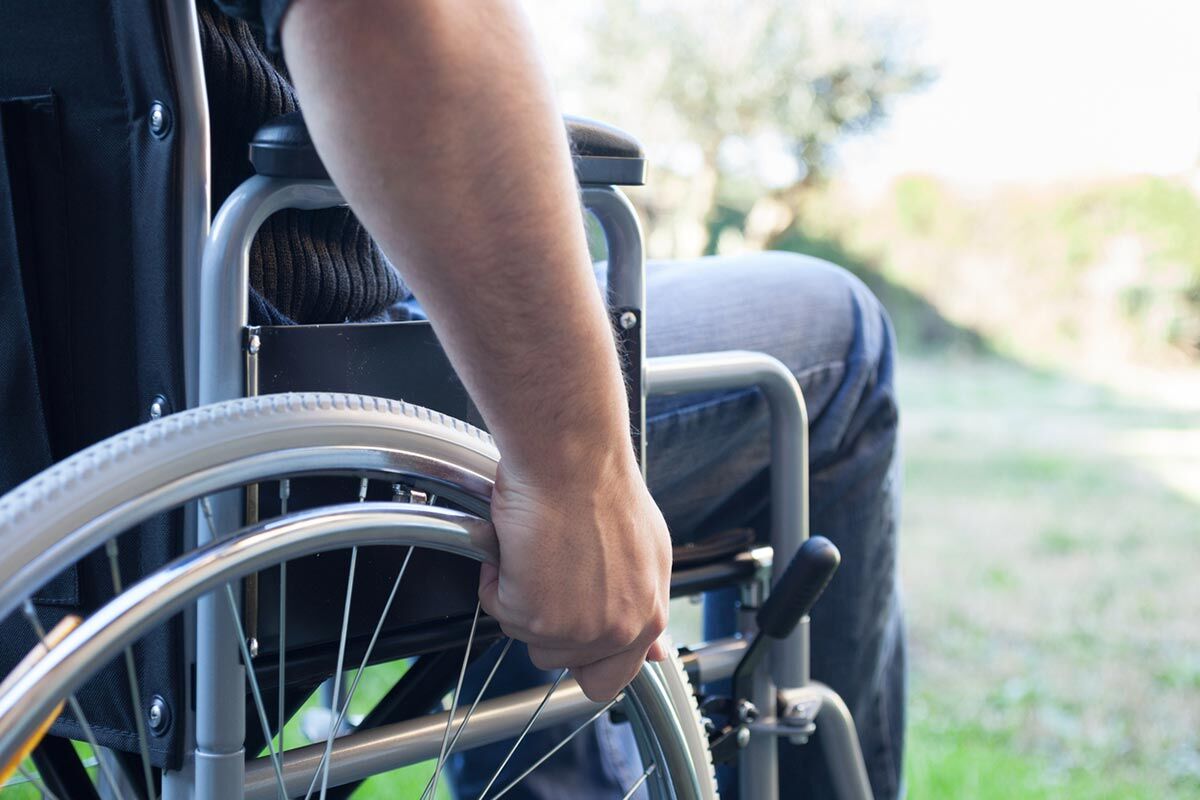 While many car accident victims walk away with minor injuries, not all are so lucky. Some victims suffer serious injuries, even life threatening ones. Injuries such as traumatic brain injuries and spinal cord injuries can cause paralysis. In this article, we will discuss the different types of paralysis a victim can suffer after a car accident.
Complete and Incomplete Paralysis
Paralysis after a car crash may be complete or incomplete. With complete paralysis, there is no sensation or movement below the site of injury. However, when paralysis is incomplete, there may be some sensation or motor functioning below the site of injury.
Some patients may recover some movement or sensation, while some are rendered disabled for the lifetime. There are treatments available that can help improve the overall quality of life.
What is Paraplegia?
When the injury occurs below the first thoracic spinal nerve, the victim may become paralyzed from that point down. Paraplegia usually affects the abdomen and legs. It can cause bladder, bowel or sexual dysfunction. The victim still has full use of hands, arms and shoulders.
What is Tetraplegia or Quadriplegia?
When the injury occurs above the thoracic spinal nerve anywhere up to the neck, the person can suffer paralysis affecting the arms, legs and trunk. A person who develops quadriplegia can suffer dysfunction of the bladder, sexual, bowel and respiratory system.
Regardless of whether the victim has paraplegia or quadriplegia, their ability to move and function depends on two factors:
The exact location of the injury
Whether paralysis is complete or incomplete
These factors determine both the prognosis and the type of treatment.
Complications of Paralysis
Autonomic dysreflexia – is a life-threatening complication and affects people who have suffered a spinal cord injury at the middle of the chest or higher. It is caused by a problem with the autonomic nervous system that controls body functions such as breathing, blood pressure etc.
Depression – It may be difficult to come to terms with paralysis and this can cause depression.
Sex life and fertility – While some people can have normal sex life and can have children even after developing paralysis, some people can develop problems with sex life and fertility.
Treatment for Paralysis
Some car accident victims may recover sensation and their ability to move. However, many patients require extensive treatments to manage the condition and accompanying complications. They may also need devices to help them perform some key functions such as breathing and bowel movement. Patients often require long periods of physical therapy and rehabilitation.
St. Louis Auto Accident Lawyers
If you have suffered a catastrophic injury such as paralysis in a car accident, it is important to discuss your case with an experienced St. Louis car accident lawyer.
For more than 15 years, The Hoffmann Law Firm, L.L.C. has been helping car accident victims receive the compensation they need to move forward with their life. Call us today at (314) 361-4242 or fill out our online contact form to request a free consultation.