Car accidents involving a wrong way vehicle often are more severe than other types of car accidents.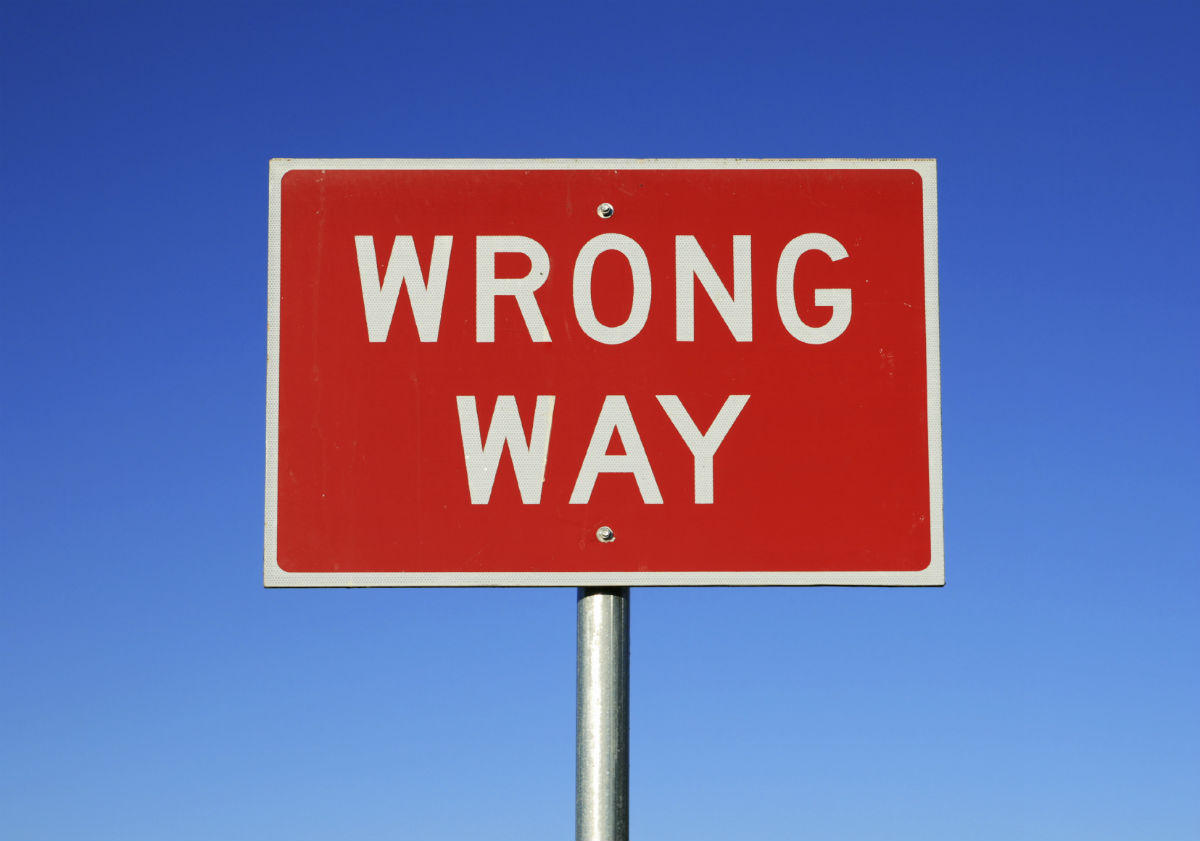 The National Transportation Safety Board reports that there are over 260 wrong way accidents reported across the United Sates every year resulting in at least 360 fatalities. It has been proven that accidents caused by vehicles being driven on the wrong side of the road are more severe than other types of accidents, resulting in severe injuries.
A vehicle being driven on the wrong side may result in a head-on collision and the consequences can be catastrophic. When the front ends of two vehicles collide with each other, the combined momentum of both the moving vehicles increases the severity of the impact.
Driving on the Wrong Side of the Road
In many cases, drivers end up driving on the wrong side of the road when they are simply confused or they have lost their bearings and find themselves traveling in the wrong direction on a divided road or a one-way street. Many times, bad road conditions due to ongoing maintenance work or poor weather can put a driver on the wrong side of the road. Most often, wrong way crashes are caused by drivers who are under the influence of alcohol or drugs. There are other reasons for wrong way crashes on two-lane roads, such as passing of vehicles, lane departure by distracted drivers, and failing to negotiate a curve.
Avoiding a Head-On Collision
If you find yourself facing a wrong way vehicle coming in your lane, take evasive measures to avoid a head on collision, even if you have to drive off the road. Listed below are certain tips to help you take the best course of action if an incoming vehicle strays into your lane.
Immediately slow down and be prepared to stop your vehicle or even to pull off onto the shoulder if the situation arises.
If you are required to make a split-second decision to avoid a head-on collision, always veer towards the right as the other driver will move towards your left (i.e. his right) and a collision may be avoided.
Try to keep at least two wheels on the pavement when you go right on the road while avoiding a collision. This will decrease the force of impact and the severity of the collision will be less.
It is always safer to hit a stationary object than a vehicle coming at you from the opposite direction. The combined force of both the vehicles makes the accident more serious.
Always wear your seat belt. It is a law across all states and in case of a head on collision, it can mean the difference between life and death.
St. Louis Car Wreck Attorney
If you have been injured in a wrong way accident caused by another person's negligence, contact a St. Louis car wreck attorney from The Hoffmann Law Firm, L.L.C. at (314) 361-4242 for a free consultation.