St. Louis Drunk Driving Lawyer
One of the most obvious signs that a person is intoxicated is by how they look and act. If you are involved in an auto accident, you should take note of the other driver's appearance if you are able.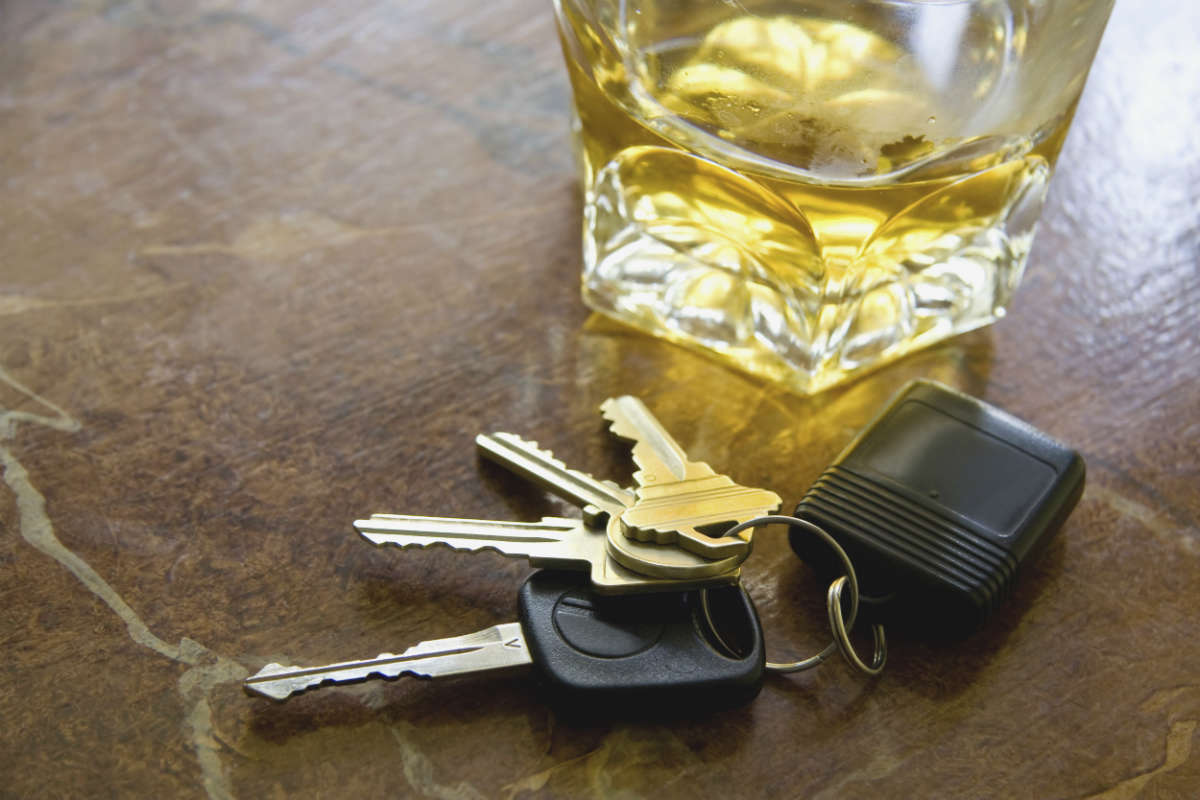 Drunk driving is the cause of numerous car and truck accidents on Missouri highways. Each year hundreds of thousands of people are injured and tens of thousands killed in alcohol-related accidents nationwide.
Not only do you need to ensure you are not on the road driving drunk, but you need to be aware of your surroundings while driving to ensure that you are not the victim of a drunk driving accident caused by a DUI driver in another vehicle.
The Dangers of Drinking and Driving: We Hold Drunk Drivers Accountable
Approximately 40% of all driving fatalities are caused by drunk driving. These accidents could have been avoided. If you, or a family member, were unfortunate enough to be involved in a drunk driving accident, please retain an experienced lawyer immediately. The sooner an experienced drunk driving accident attorney gets involved, the better.
An experienced car accident attorney can work with a toxicology expert to gather evidence from police reports, the scene of the accident and from witnesses. At The Hoffmann Law Firm L.L.C., in St. Louis, our car and truck accident lawyer Chris Hoffmann can assist you in obtaining the compensation you need for present and future needs, lost wages, and pain and suffering.
At The Hoffmann Law Firm, L.L.C., we only handle auto accident claims, and we are very good at our job. Drunk driving, whether it results in a car accident or a truck accident, is a tragedy that should have been avoided. Let us help you obtain the maximum amount of compensation for your claim. While no amount of money will make things right, we can at least help you avoid further complications from your drunk driving accident.
Proving Alcohol Intoxication
If you have been hit by a drunk driver, you cannot recover compensation unless it is proven that the other driver was, in fact, intoxicated. One of the most obvious signs that a person is intoxicated is by how they look and act. If you are involved in an auto accident, you should take note of the other driver's appearance if you are able.
The police report is likely the most important document in a DUI or DWI  conviction. It generally has enough information in it to justify the arrest and conviction of the driver. However, the testimony from eye witnesses is still important. Additional evidence may be needed to prove that the driver was actually impaired during the time of the accident.
At times, the at-fault driver is not charged with driving under the influence or driving when intoxicated. In these situations, any evidence such as observations of witnesses who saw stumbling, smelled alcohol on the driver's breath, or witnessed erratic driving can be helpful.
Statement by At-Fault Driver
Statements made by the suspected at-fault driver should be written down or recorded. A statement such as, "I just had three cans of beer", can be used as evidence.
Field Sobriety Test
A field sobriety test is used to determine any impairment of normal faculties. The driver is usually asked to perform basic tests to establish the level of their impairment. The results of field sobriety tests are documented and recorded. The test can be used to establish that the driver was drunk at the time of the crash.
Blood or Breath Test
In most cases, a reporting officer will conduct a breath test of the driver. The test is the strongest evidence against a drunk driver and can prove that the driver had a higher BAC than permissible levels.
Police Reports
A police report is used to document that an accident occurred, the involved parties, and the findings of the police officer. The report is an indicator of what the police officer will testify to at the trial. A thorough police report is extremely important because the responding police officer can be a key witness in both civil and criminal cases.
Eye Witness Statements
An eye witness statement can help preserve what was witnessed at the time of the crash. A statement should be taken immediately after the accident and any eye witnesses asked to sign a statement. An eye witness could be anyone who has firsthand knowledge of the accident such as passengers, bystanders, or someone who witnessed the driver consuming alcohol.
Visual Recordings
Any recordings on someone's cell phone or a police car's video recording device can be used as evidence.
Contact a St. Louis Drunk Driving Lawyer
If you or a loved one have been injured by a drunk driver, you deserve compensation and should be receiving all of your benefits. The Hoffmann Law Firm, L.L.C. will help you understand your legal rights and options.

Talk to a Lawyer for Free 24/7 at (314) 361-4242!

Updated: