The most catastrophic car accidents often occur at street intersections with traffic signals.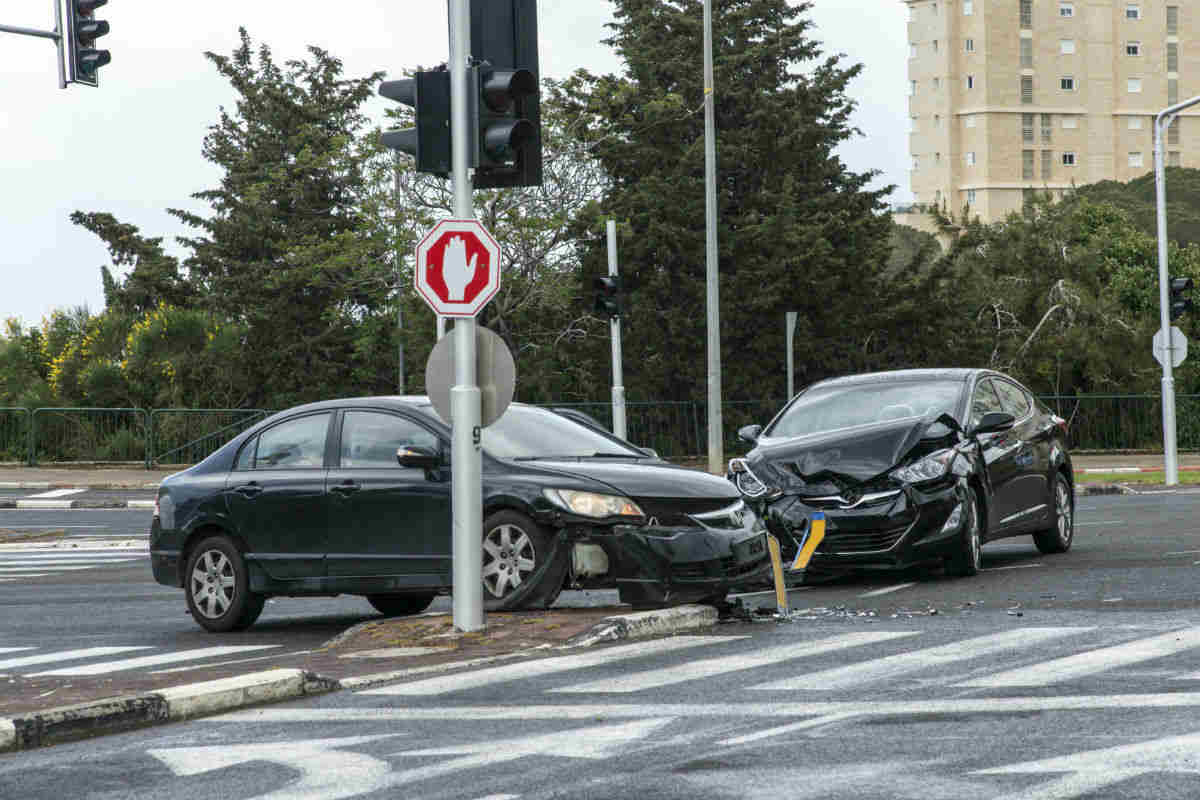 A driver who runs a red light usually ends up being responsible for serious and sometimes fatal car accidents. If you were injured by a driver who failed to obey a red light or other intersection traffic signal, seek the help of a Missouri car accident attorney. By failing to obey the most basic of traffic laws, the driver could be held responsible for your monetary losses and pain and suffering caused by the accident.
A red light signals drivers to stop at the stop line, crosswalk, or before the intersection. Unless you are making a right hand turn, you must wait for the signal to change to green before you can proceed through the intersection. This is a basic traffic law, with devastating results when it is disobeyed.
Causes of Red Light Accidents
There are a number of reasons why a driver would run through a red light. Distracted driving is often the main cause, as the rise of distracted driving continues despite all efforts to educate the public about the threat it poses. Drunk driving is another cause of red light accidents, as intoxicated drivers overestimate the amount of time they have to drive through a yellow light. Whatever the reason, the result could be multiple cars involved in an intersection accident.
Injuries from Red Light Accidents
The types of injury sustained from a red light car accident will vary depending on the site of the impact and the speed of the cars involved. Traumatic brain injury and broken bones can be suffered after this type of crash.
A red light accident claim can be complicated by the point of impact. In some instances, it is the offending driver who is hit by a car that has the right of way and failed to notice the other vehicle. You will need eyewitness testimony and police reports to help prove who was at-fault for the accident. Missouri law makers are still debating the use of red light cameras at intersections, so photo evidence is still not an option under these circumstances.
Compensation for Red Light Accidents
If you were injured at an intersection by a driver who ran a red light, you are within your rights to file a claim for compensation against the at-fault driver. A Missouri car accident attorney can help you to recover your medical expenses, lost wages, damages to your car, and pain and suffering. It is not uncommon for insurance companies to attempt and diminish the extent of your damages or deny negligence, even under these circumstances. To ensure that you get the full compensation that you are entitled to, call The Hoffmann Law Firm, L.L.C. at (314) 361-4242.