A number of car accidents around the country have resulted from roads with potholes, pools of water, and other road issues.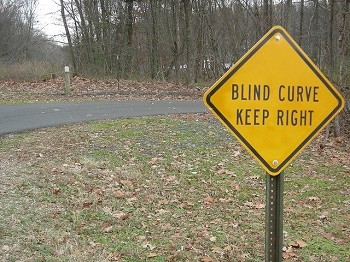 Are these mere accidents? Or should someone be held liable for these inferior road conditions? At times these inferior road conditions result from poor maintenance or design, which may compel you to consult a St. Louis car accident lawyer following a car accident resulting from hazardous road conditions.
Typical Hazardous Road Conditions
Roads should be safe for use by motorists and it is the responsibility of everyone involved in the construction and maintenance of roads to make sure they are safe. There are occasions when negligence or errors cause poor road conditions. Miscalculations may be made by engineers while service personnel may scrimp on materials to save money. Some towns may not take necessary remedial actions on dangerous areas of the road. Dangerous road conditions caused by negligence also include:
Holes on the road.
Incorrect grade or slope.
Sudden drop-offs on the shoulder.
Blind curves.
St. Louis car accident lawyers believe that it may be possible for drivers to lose control of their vehicles due to hazardous road conditions and become involved in motor vehicle accidents. For example, when the wheel of a vehicle encounters a drop-off, it may not be easy to maintain control of the vehicle. The danger of hydroplaning will increase when water accumulates due to roads that were not graded properly. A report released in 2009 gives an indication that inferior road conditions may have been a factor in over half of highway deaths in the country. The absence of signs warning motorists of dangerous conditions to increase the possibility of car accidents.
Who is Liable for These Hazardous Road conditions?
Some of the liability may lie with the driver, who is supposed to be attentive to the road conditions and adjust their driving accordingly. However, the individuals or groups involved in the construction and maintenance of the roads are also liable, including:
A road crew that failed to provide suitable signs indicating construction work further down the road.
A town that paid no attention to constant appeals for warnings signs on a stretch of road or intersection with a high rate of automobile accidents.
An engineer who designed the plan for the road where water accumulates following a downpour or roads with blind curves.
A transportation agency that did not set up warning signs showing dangerous road conditions following a downpour.
A contractor that settled on scrimping on the materials used for the construction of the roads.
If you have been the victim of a car accident that was caused by hazardous road conditions, bring your case to The Hoffmann Law Firm, L.L.C. We will look at the details to determine if there is anyone who should be held liable for the car accident.
The Hoffmann Law Firm, L.L.C. (314) 361-4242
Photo credit: catherine via Flickr

Updated: