Head on car accidents can do massive amounts of damage to both your vehicle and the passengers inside.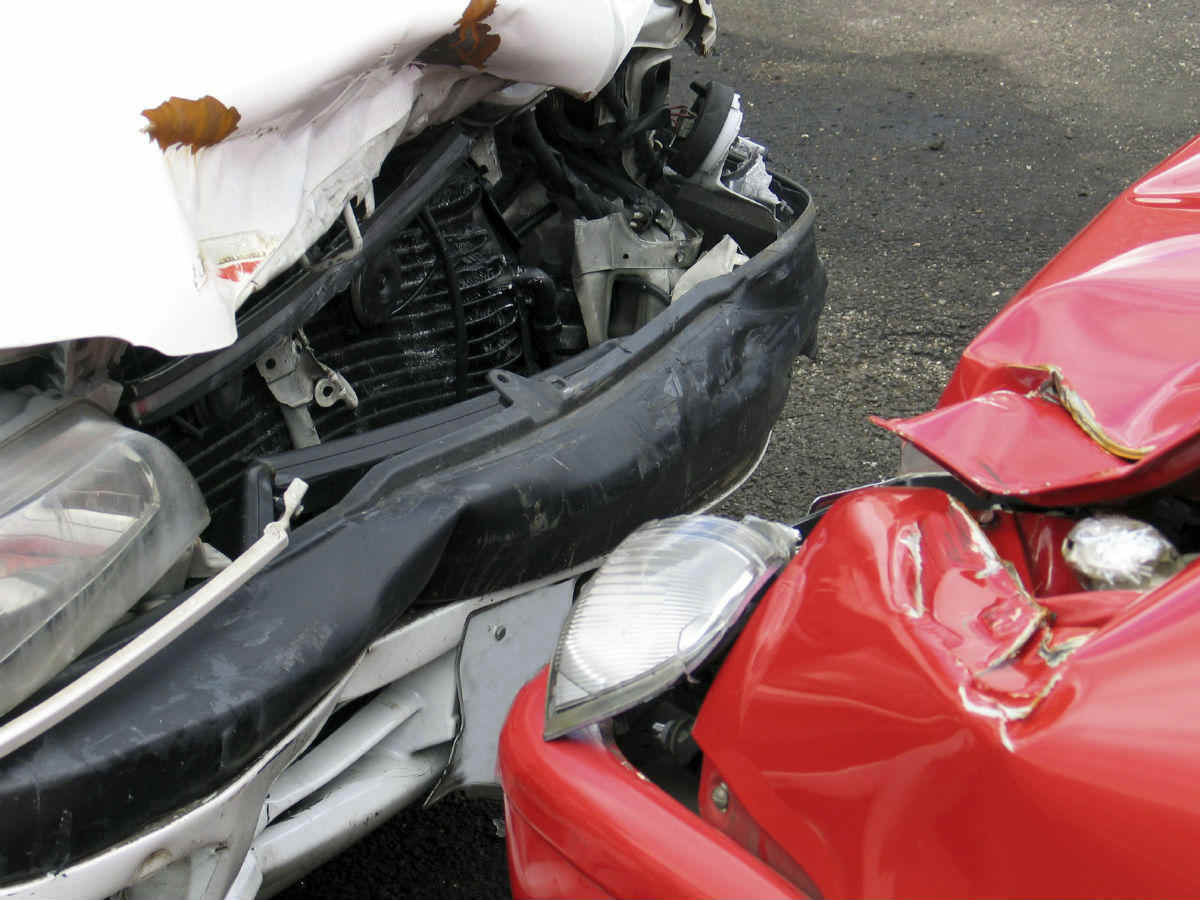 A head-on collision occurs when two cars coming from opposite directions or one approaching car and a stopped car collide with each other head on. The consequences of such collisions between the front parts of both cars can be devastating. In many cases, head-on collisions result in serious injuries and even death. These types of collisions account for only 2% of all road accidents, but an alarming 10% of all fatal crashes.
Head on car accidents can do massive amounts of damage to both your vehicle and the passengers inside. At The Hoffmann Law Firm, L.L.C., we are quick to fully investigate the scene of your accident in order to properly uncover all of the critical evidence you will need to build a solid case against all negligent parties. We know how to obtain compensation for you so you can move on with your life.
Common Causes of Head-On Collisions
Negligent driving is often responsible for head-on collisions. In many cases, the driver crosses the center line and drives into oncoming traffic. Here are some common causes of head-on collisions:
Intoxicated driving:

If the driver is under the influence of alcohol or other drugs, he may lose his control and drive into oncoming traffic.

Inattention:

Talking on the phone or texting while driving can be dangerous as it distracts a person while driving.

Improper passing:

A driver may fail to see an approaching vehicle while passing another car in front of him.
Failing to yield: Failure to yield to oncoming traffic may cause such collisions as well.

Car breakdown:

Sudden vehicle failures can create a dangerous situation, especially on a 2-lane road.

Speeding:

Driving at an uncontrollable speed often leads to head on accidents.
Drowsiness: A driver that falls asleep at the wheel can cause a serious accident.
Severe Injuries
Head-on collisions often involve two speeding cars, so the consequences can be catastrophic. Victims of such accidents usually suffer severe injuries, such as, bone fractures, severe burn injuries, traumatic brain injuries, spinal cord injuries, loss of limbs, and head injuries. The injured persons need immediate medical attention and in some cases ongoing treatment. If you or a loved one have been then victim of a head-on accident, you may need to contact a lawyer to make sure you get the necessary legal guidance to claim financial compensation.
Head on Collision Attorney – St .Louis, MO
If you or a loved one has been involved in a head on collision, call The Hoffmann Law Firm, L.L.C. at (314) 361-4242 or fill out our online contact form. We offer free consultations in all personal injury cases and you never pay attorney fees unless we recover compensation for you.
Head on Collision Resources
Avoid Head-On Collisions by Driving Defensively
Crossing the Center Line and Head-On Collisions
Crossing the Center Line: Head on Collisions
Factors Involved in a Head on Collision
Head-On Car Collisions Resulting in Serious Injuries
Head-On Collision on a One-Way Street
Head-On Collisions Caused by Overcorrection
How Serious Can a Head On Collision Be?
St. Louis Head On Collision Attorney – Car Accident Lawyer
The Devastation of Head-On Collisions
Tragic Consequence of Head-On Collisions – St. Louis Car Wreck Lawyers