Car accidents remain a leading cause of death among children between the ages of 0 – 13 years.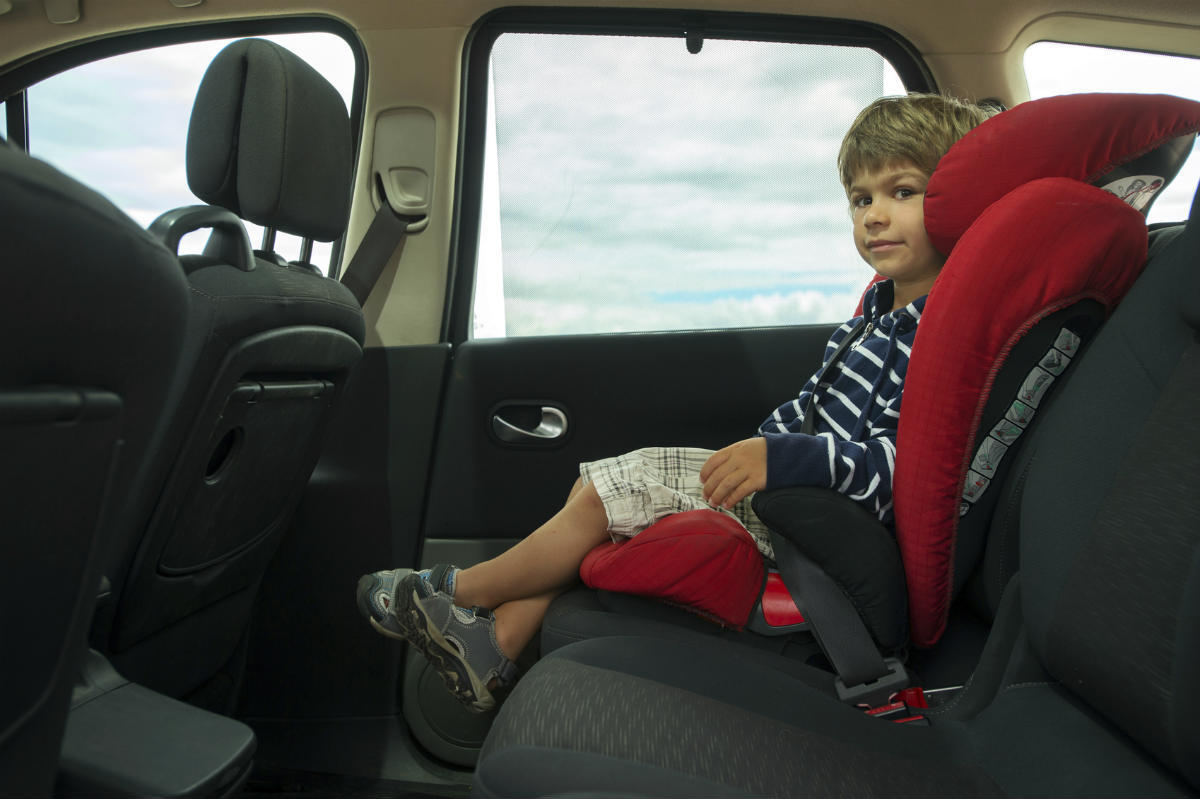 Automobile accidents are often more dangerous for child passengers because of the severity of injuries. Despite the laws that are in place to protect child passengers, car accidents remain one of the leading cause of deaths among children between the ages of 0 – 13 years.
Child Passenger Safety Statistics
According to a study conducted in 2012, about 121,000 auto-accident injuries are reported among children anually.
Every 34 seconds, a child in the U.S. is involved in a car accident. Approximately one out of three children were not restrained by safety equipment.
Car seats can reduce the risk of serious injury by 71% among infant passengers.
In 2012, about 284 children were saved in car crashes due to the fact that they were using safety restraints. Learn more – When Your Child Gets Hurt
Child Passenger Safety Equipment
Seatbelt restraints, car seats, and booster seats have the ability to maximize safety for children in cars. Children tend to outgrow their car seats quickly. However, the longer children use a booster seat, the safer the child is from car accident injuries and fatalities. Click here to connect with Missouri child safety laws.
It is essential that children between the ages of 8 to 13 properly use a seat belt.
Using size and age appropriate car seats and boosters are as important as using safety restraints in vehicles. A child should fit well in a car seat or a booster to ensure maximum safety.
It is mandatory to have children one year and younger always placed in a rear-facing car seat.
Children two years and up should be placed in a front-facing car seat that is equipped with a harness and tether to ensure securing the child snugly.
A booster seat should be used only when the child out grows the forward facing seat.
When securing a child to a car seat or a booster, the lap belt should snugly rest on the upper thighs and the shoulder belt should extend beyond the chest and shoulders.
St. Louis Automobile Wreck Lawyer
Proper education and awareness can go a long way in reducing fatalities and injuries among children passengers. If your child has been injured in a car crash, speak to a St. Louis automobile wreck lawyer to protect your child's legal rights. Call The Hoffmann Law Firm, L.L.C. at (314) 361-4242 for a free consultation.
Child in Car Accident Resources
Car Accident Involving a Child Passenger
Child Injured in Another Person's Car – St. Louis Car Accident Attorneys
Child Passenger Safety in Missouri – St. Louis Car Crash Lawyers
Keeping Our Children Safe
St. Louis Automobile Accident Lawyer – Child Passenger Injuries
St. Louis Automobile Wreck Lawyer – Prevent Child Passenger Injury
St. Louis Car Accident Lawyer Discusses Driving Safely with Children
St. Louis Child Car Accident Injuries Lawyer – Passenger Injury Attorney
When Your Child Gets Hurt – St. Louis Car Crash Attorney