Motorcyclists are particularly vulnerable because of a lack of protection.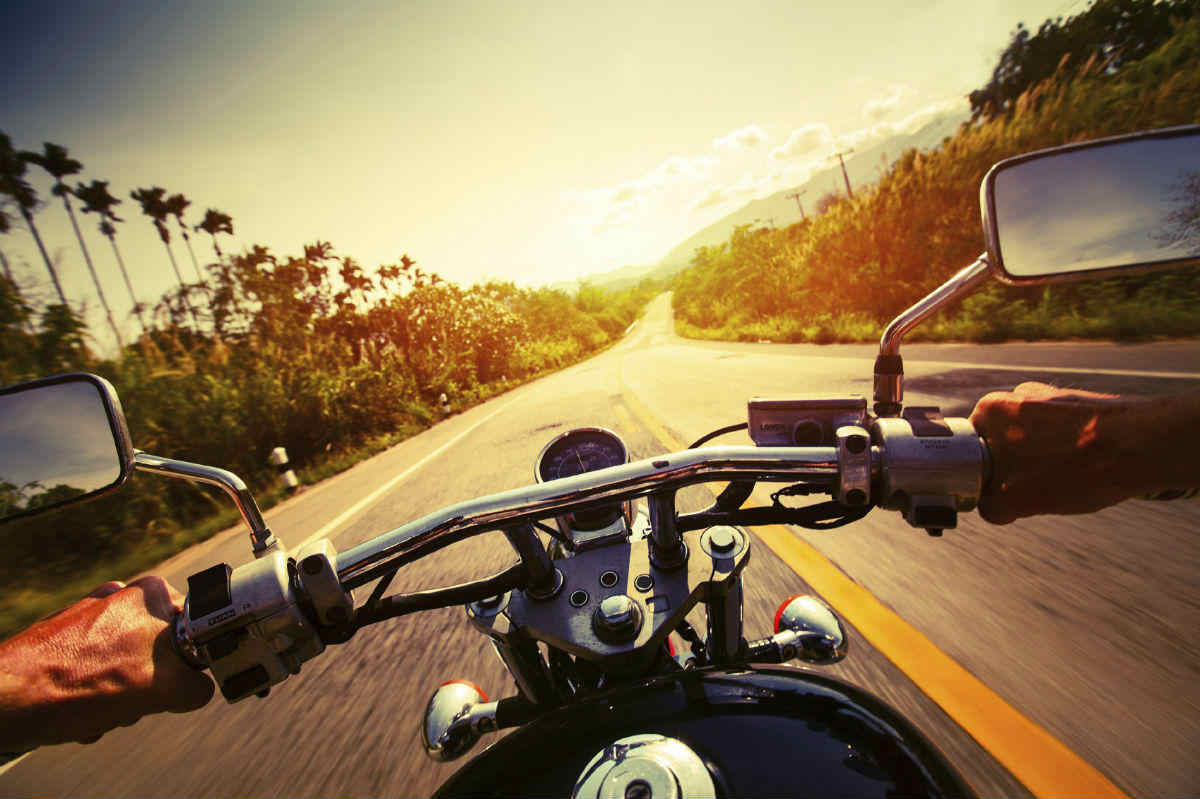 Every year, thousands of people are injured in motorcycle accidents. Some victims recover from their injuries, others lose limbs, and others are left paralyzed. The main reason why motorcycle accidents cause serious injuries is that motorcycles offer no protection to its riders as cars do, and even a minor collision can lead to severe and even fatal injuries.
Causes of Single-Bike Motorcycle Accidents
There are many factors that contribute to motorcycle accidents. Motorcyclists are in a particularly vulnerable position and even the most experienced and skilled riders are faced with hazards that cause them to make impulsive decisions. In some cases, an impulsive decision can cause a rider to hit a stationary object. Such motorcycle accidents are known as single-bike accidents. Although these types of accidents involve only the motorcyclist, the rider may have some legal options. It is advisable to seek legal help from a St. Louis motorcycle accident attorney.
Single-bike motorcycle accidents occur when a rider loses control of the motorcycle and collides with a stationary object on the roadway. Single-vehicle accidents may be caused by various reasons and an investigation may reveal that it happened because of negligence of another person. Common causes of single-bike motorcycle accidents include:
rider inexperience
motorcycle size
faulty equipment or maintenance
Rider Experience
Motorcyclists should use proper safety techniques to prevent single-bike accidents. The more experienced the rider is, the more likely the rider is to react safely to hazards on the road. However, if there is another driver on the road who is not attentive, the motorcyclist may be at risk of a single-bike collision when trying to avert a possible collision with the driver.
Faulty Equipment and Maintenance
Faulty equipment, lack of maintenance, and custom bikes can also be a risk factor for single-bike accidents. Riders who customize their bikes should take adequate time to become familiar with the techniques of their motorcycle. In some cases, the faulty design of a custom bike can also increase the risk for an accident. It is also important for riders to maintain their bikes properly, checking all equipment for wear and replacing when necessary.
St. Louis Motorcycle Accident Attorney
If you have been injured in a single-bike motorcycle accident, you may be able to make a claim for compensation depending on the circumstances surrounding your case. Speak to a St. Louis motorcycle accident attorney from The Hoffmann Law Firm. L.L.C. Call us at (314) 361-4242 today.
St. Louis Motorcycle Accident Attorney Resources
Accident Damage Claims – Tips for Motorcyclists
Biggest Threat to Motorcyclists is Inattentive Drivers
Catastrophic Injuries Common in Motorcycle Accidents
Collecting Evidence After a Motorcycle Accident
Four Steps to Riding Your Motorcycle Safely
How To Avoid Common Mistakes That Cause Motorcycle Accidents
Injured in St. Louis Motorcycle Accident – Complications of Throat Injuries
Invest in Protective Motorcycle Gear For Fall Months
Making an Insurance Claim Following a Motorcycle Accident
Motorcycle Accidents and Spinal Injuries
Preventing Motorcycle Accidents With EducationSafe Motorcycle Riding During St. Louis Spring – Motorcyle Accident Lawyers
Single Vehicle Motorcycle Collisions and Compensation
St. Louis Motorcycle Accident Attorney – Compensation for Jaw Injuries
St. Louis Motorcycle Accident Lawyer – Head Injuries and Paralysis
St. Louis Motorcycle Accidents – Who is At Fault?
St. Louis Winter Motorcycle Accidents
The Challenges Motorcyclists Face on the Road
The Devastating Effects of Road Hazards on Motorcycles
The Legal Rights of St. Louis Motorcyclists
Unavoidable Exposure in a Motorcycle Accident
What To Do After a Motorcycle Accident