Most drivers imagine a head-on collision as the worst type of car accident.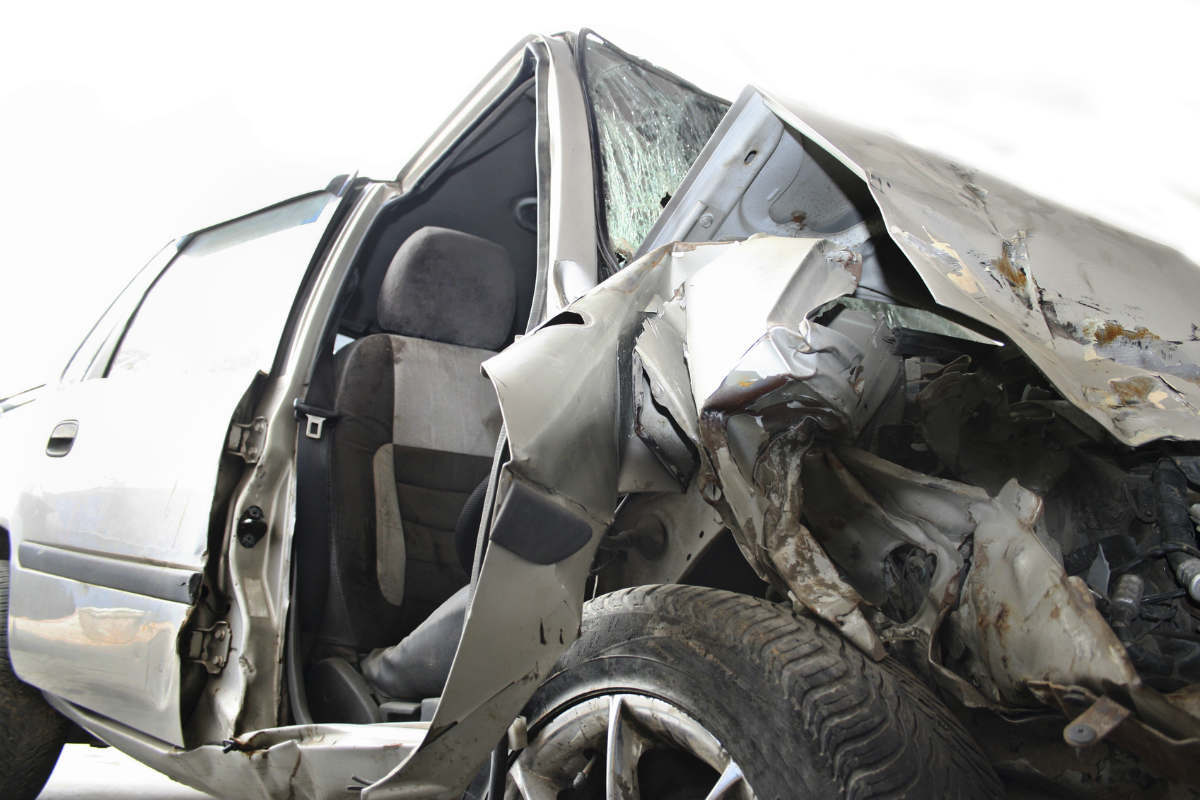 According to statistics, head-on collisions are the deadliest, causing the majority of car accident fatalities on U.S. roads. For the victims who survive a head-on collision, the injuries can be catastrophic. Auto accident victims and their families need support to get their lives back on track after such an event. Most families do not have the resources to absorb the financial consequences when a family member is critically injured by a reckless driver.
What Is a Head-On Collision?
Head-on collisions often result in catastrophic injuries. A head-on collision happens when the front end of two vehicles collide with each other while traveling in opposite directions. A head-on collision may involve cars, trucks, or trains and are not as common as rear-end car accidents or T-bone accidents. However, according to the Insurance Institute for Highway Safety, head-on collisions account for up to 53% of car accident fatalities.
Causes of Head-On Collision
There are various causes for head-on collisions. The most common causes include:
texting and driving
brake failure
tire blowout
speeding
road conditions
Different circumstances can lead to a head-on collision, often because of another driver's negligence:
attempting to make a left-hand turn in an intersection
driving the wrong way
attempting to pass another vehicle
a vehicle pushed into oncoming traffic
taking a curve too fast
Injuries from Head-On Collision
The injuries suffered from a head-on collision are often serious and life-changing. The severity of the accident will be affected by the speed of the vehicles involved and the size of each vehicle. Usually, both vehicles are traveling at fast speeds, causing critical injuries to occupants in both vehicles. Frequent injuries include:
neck injury
back injury
broken bones
loss of limbs
whiplash
St. Louis Car Wreck Lawyer
Anyone who has survived a head-on collision knows how traumatic the experience is. Recovery from car accident injuries can take months or even years and some injuries cause permanent disability. In addition to pain and suffering, families often experience financial crisis because of mounting medical bills and lost wages. The Hoffmann Law Firm, L.L.C. has been representing St. Louis families for more than 15 years. Call us for a free case evaluation at (314) 361-4242 and we will help you determine how best to seek compensation from the negligent driver.
Head on Collision Resources
Avoid Head-On Collisions by Driving Defensively
Crossing the Center Line and Head-On Collisions
Crossing the Center Line: Head on Collisions
Factors Involved in a Head on Collision
Head-On Car Collisions Resulting in Serious Injuries
Head-On Collision on a One-Way Street
Head-On Collisions Caused by Overcorrection
How Serious Can a Head On Collision Be?
St. Louis Head On Collision Attorney – Car Accident Lawyer
The Devastation of Head-On Collisions
Tragic Consequence of Head-On Collisions – St. Louis Car Wreck Lawyers