'Whiplash' is used to describe a wide range of injuries and symptoms caused to the head and neck.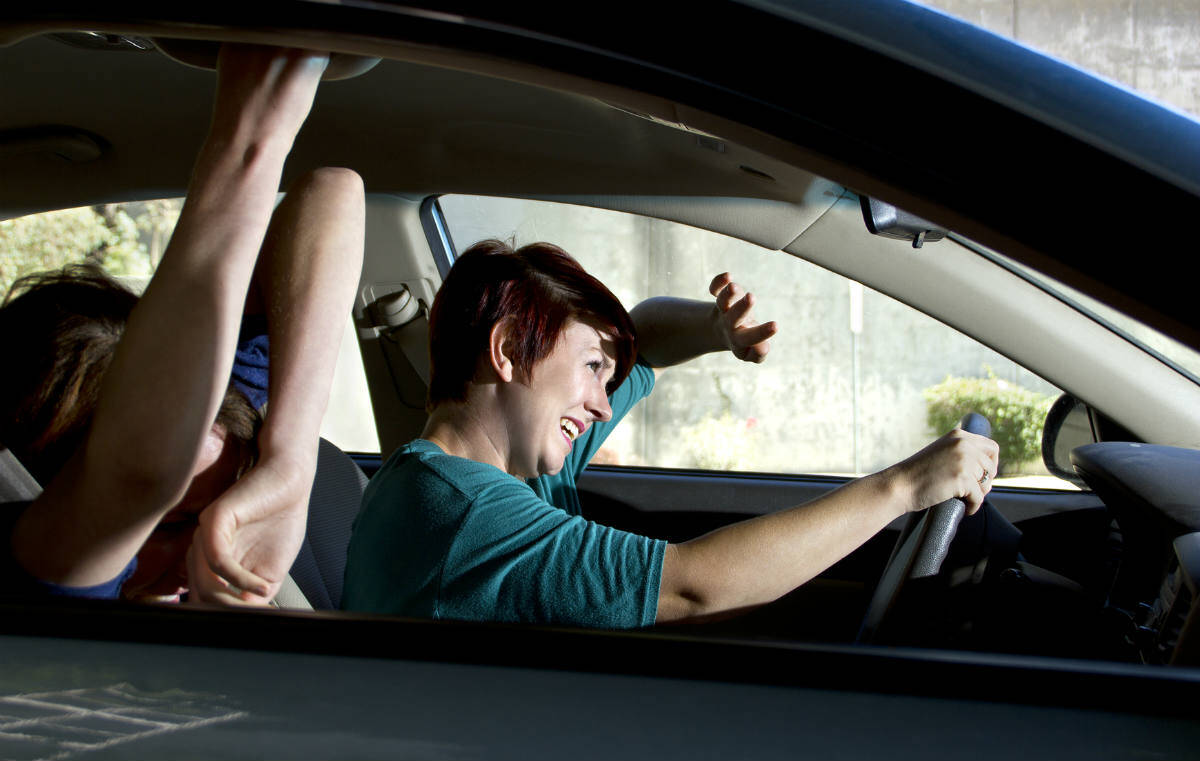 The head, supported by the neck, bounces ahead in flexion, causing the extended cervical spine to stretch, tear, or cause sudden strain on the muscles, bones, and nerves situated in the neck. This movement of the head and body results in the brain hitting against the skull encasing the brain, leading to injury. The seriousness of a whiplash injury depends on the severity of the symptoms and damage caused to the accident victim.
Symptoms of Whiplash
The medical term for whiplash is Whiplash Associated Disorder (WAD). Whiplash symptoms include:
dizziness
confusion
headaches
neck pain
memory loss
loss of concentration
forgetfulness
mood changes
Stages of Whiplash Associated Disorder
WAD is categorized into 4 stages of severity.
WAD I – The least serious condition and has the potential to resolve in a short period of time with treatment.
WAD II – Injuries include signs of musculoskeletal damage, affecting a person's range of motion and point tenderness. Recovery can be seen within four to six weeks with physio and massage therapy or chiropractic care.
WAD III – This stage of whiplash is considered more serious because of additional complications. Some symptoms can be permanent, leaving a victim's ability to return to normalcy compromised.
WAD IV – Injuries are distinguished by a fracture or dislocation of the neck and is an extremely serious condition that almost always causes permanent damage. Even with lengthy medical care and physical therapy, there is no guarantee of complete recovery.
Recovering from Whiplash Associated Disorder
Prognosis of WAD I and II with proper therapy and medical care is excellent and victims usually recover within 4 to 6 weeks. However, there are some cases that do not resolve at all, due to factors such as age and physical health.
In the case of WAD III, the recovery period is lengthier and more complicated due to additional complications. Damages and disorders such as neurological issues or headaches can become permanent. WAD IV victims often have to live with ongoing restrictions and lifelong limitations.
Claiming Compensation for Whiplash Associated Disorder
Car accident victims suffering from whiplash may face huge financial expenses and financial crisis due to loss of income. If the victim does not completely recover, he or she may be forced into early retirement, social isolation, and the added expenses for treating the lingering discomforts of whiplash.
If you have been injured by a reckless driver, speak with a St. Louis automobile crash lawyer. Call The Hoffmann Law Firm, L.L.C. at (314) 361-4242 for a free consultation.