T-Bone Car Accident
The risk of injury in T-bone and side-impact collisions is higher than in many other types of car accidents. One or both cars are typically traveling at a high speed, causing the impacted car to spin or rollover, strike other cars, or strike objects and even nearby pedestrians.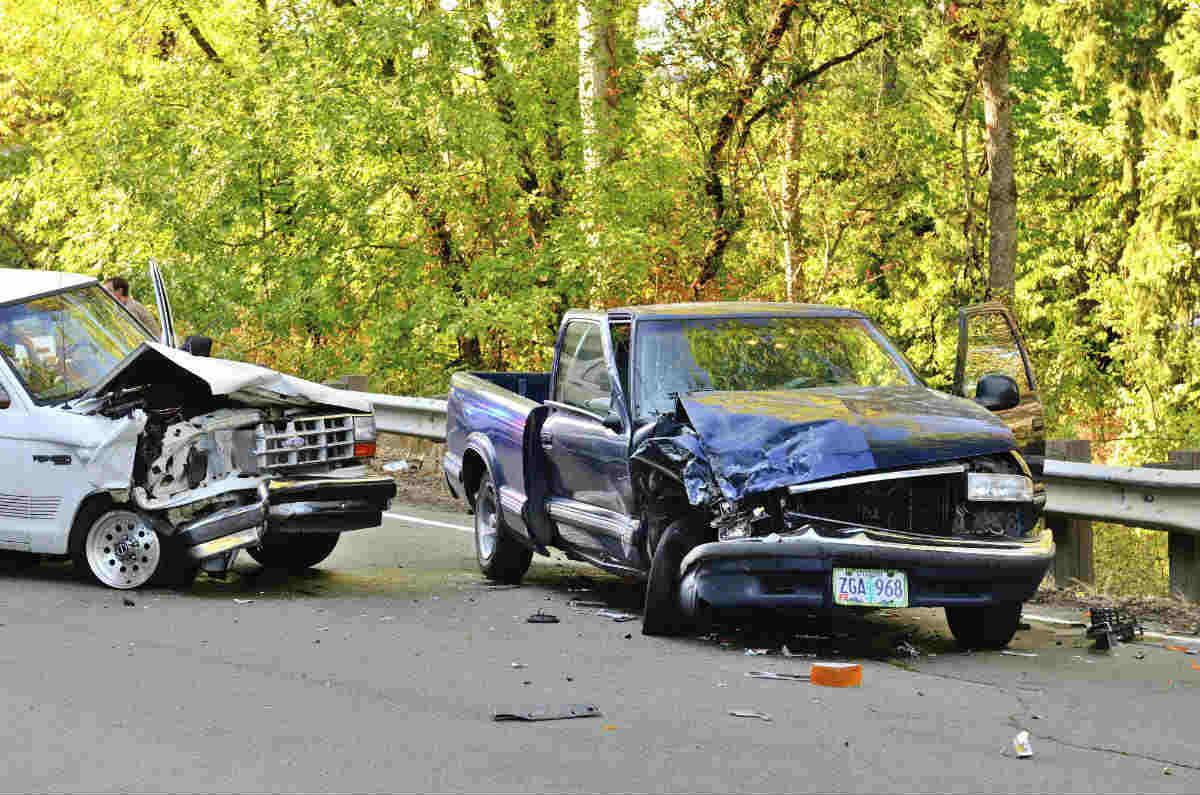 Side-impact collisions — also known as T-bone accidents — occur when the front of a vehicle collides with the side of another. T-bone accidents can cause significant damage to vehicles, and they often result in severe injuries to car drivers and their passengers.
Injuries From T-Bone Car Accidents
Occupants of the impacted car often suffer serious injuries from the side of their car being crushed into them, the car rolling over or subsequent collisions with other cars on the road.
This type of accident often occurs as a result of a driver running a red light or failing to stop at a stop sign. This generally happens because the reckless driver is impatient or not paying attention. It may also be the result of a drunk driver.
Common Causes of T-Bone Collisions
Car accidents occur for a wide variety of reasons. Some of the most common causes of T-bone accidents include:
Running a stop sign
Attempting a yellow light
Pulling out of a parking lot
Distracted driving
Failure to signal
Efforts to Reduce Side Impact Collision Injuries
Car manufacturers have gone to great efforts to equip their vehicles with side-impact airbags (SABs). These have been designed to protect a person in the event of a serious accident involving the side of the vehicle.
There are 3 main types of SABs. The first is to protect the chest or torso. These are mounted in the side of the seat or in the door. The second is designed to protect a person's head. These are generally mounted in the roof rail above the side windows. The third set is made to protect the head and chest. Because they need to protect the combined area of both of these parts of the body, these SABs are typically larger than the chest SABs but are also usually mounted in the side of the seat.
Prevention of a Side Impact Collision
While the invention of side-impact airbags has helped in reducing the injuries, nothing can protect a person from an injury like that of avoiding a side impact collision altogether. One should be extremely cautious while driving to try and ensure that they avoid being in a car accident. Simple measures like looking both ways before proceeding through an intersection may help in the prevention of side impact accidents.
However, accidents do happen, and we can only be prepared in advance by taking precautions.
Ensure your car has side-impact airbags
Make sure that you and your passengers always wear seat belts
Make sure your children are in proper safety seats
Free Consultation with a St. Louis Car Accident Lawyer
Don't talk to an insurance claims adjuster before speaking with The Hoffmann Law Firm, L.L.C. We can help you avoid making statements that may affect the outcome of your case. The consultation is free, and you don't pay unless we get you money!