One of the biggest threats to your child's safety are injuries resulting from a car accident.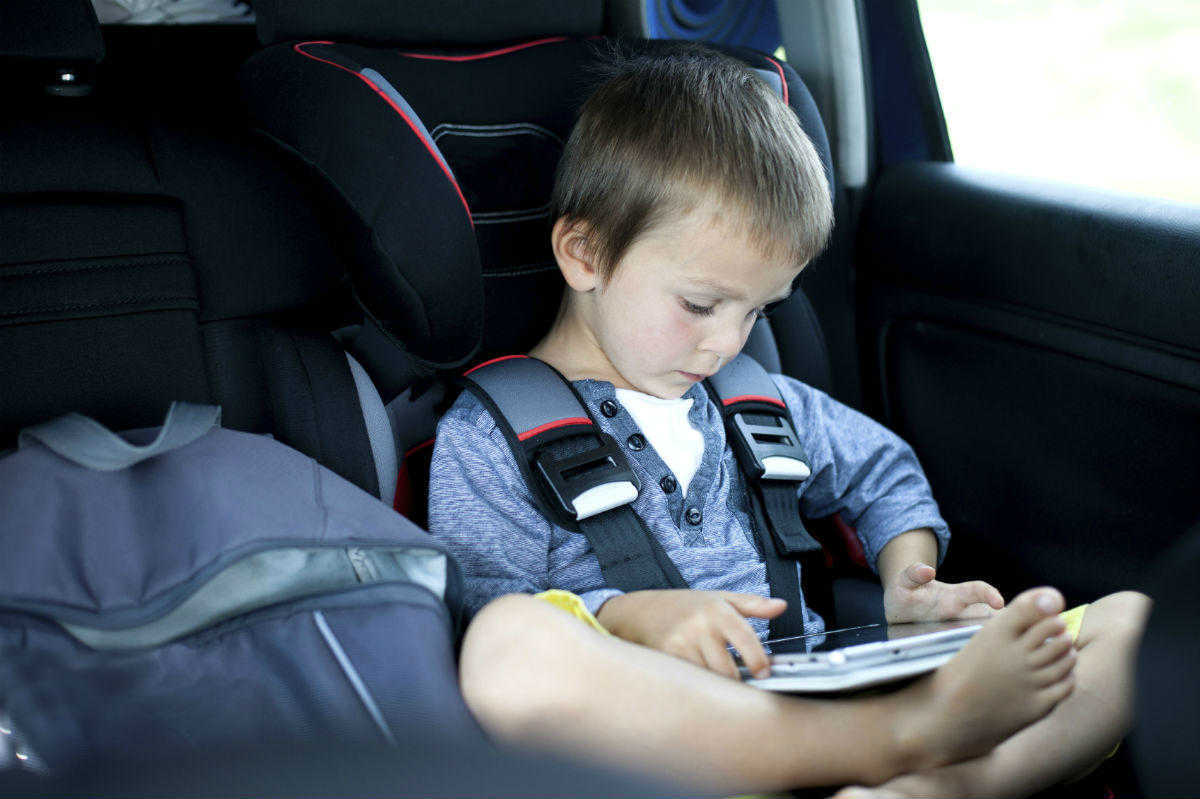 The parents of children who have suffered an injury in a car accident are often times distraught and hurt themselves, and unable to think clearly about their legal options. It is not uncommon for a family to overlook financial compensation as they focus attention on the health and well-being of their injured child. Seek the help of a St. Louis car crash attorney. Protect you child's legal rights and the opportunity to receive the resources to provide your child with the best possible medical care.
Child Passenger Injuries
Statistics from the National Highway Traffic Safety Administration (NHTSA) show that close to 175,000 children under the age of 15 are injured in car accidents each year. On average, there are 3 child fatalities and 469 injured every day in the U.S.
Despite your best efforts as a parent to protect your children, when it comes to driving on our Missouri roads, there are too many factors that are outside of your control. Another driver's actions are not always predictable. However, you can hold a negligent driver accountable by seeking compensation through a Missouri car accident attorney.
What To Do After a Car Accident
If you are involved in a car accident with your children as passengers, your first step should be to ensure their safety and health. Call the authorities immediately for help and move your family out of the way of traffic. Even a child who was restrained in a car seat and shows no physical signs of injury should still be assessed by emergency medical care providers. They know the signs to l0ok for in young car accident victims and will conduct a physical exam to make sure that your child did not suffer any injury.
If your child was injured in the crash, document every stage of their medical care. Keep copies of all medical records and bills to use as evidence for your Missouri car accident claim. Documentation for medications and after-care costs should be included.
Legal Help From a St. Louis Car Crash Attorney
It is not uncommon for a representative from the at-fault driver's insurance company to contact you before you have time to consult with an attorney. The insurance company may offer you a settlement before the true cost of the accident has been determined. In addition, caring for an injured child after a car accident is a stressful time for parents. That stress can be relieved somewhat by having the expertise of a St. Louis car crash attorney working for you. Call The Hoffmann Law Firm, L.L.C. at (314) 361-4242. While you help your child to heal, we will advocate for your child and protect your family's legal rights.
Child in Car Accident Resources
Car Accident Involving a Child Passenger
Child Injured in Another Person's Car – St. Louis Car Accident Attorneys
Child Passenger Safety in Missouri – St. Louis Car Crash Lawyers
Keeping Our Children Safe
St. Louis Automobile Accident Lawyer – Child Passenger Injuries
St. Louis Automobile Wreck Lawyer – Prevent Child Passenger Injury
St. Louis Car Accident Lawyer Discusses Driving Safely with Children
St. Louis Child Car Accident Injuries Lawyer – Passenger Injury Attorney
When Your Child Gets Hurt – St. Louis Car Crash Attorney