Even a minor car accident can cause a painful whiplash injury.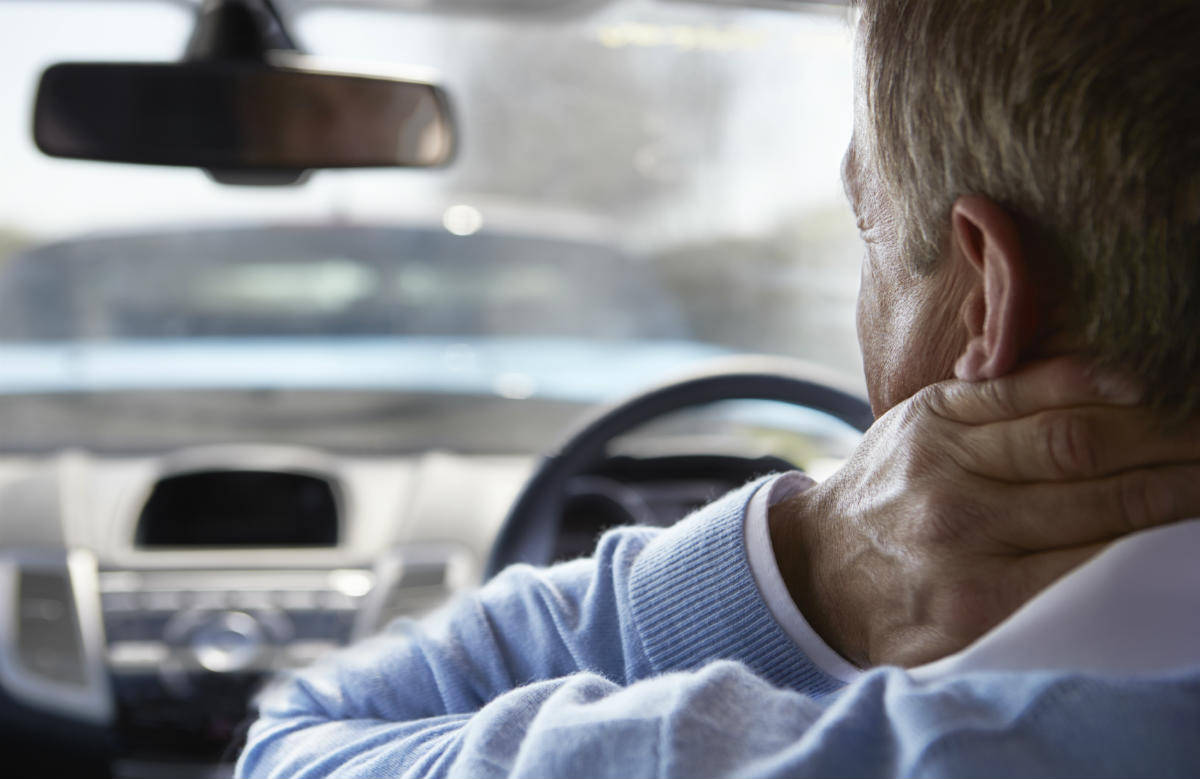 A whiplash injury can lead to a loss of mobility, chronic insufferable pain, permanent disability, and depression. All of these symptoms can have a serious impact on your quality of life. Do not suffer in silence if your pain is the result of a car accident. Call a St. Louis car accident attorney from The Hoffmann Law Firm, L.L.C. to help you recover compensation!
What Is Whiplash?
When you are involved in a rear-end collision, your head is thrust forwards and then backwards from the force. That sudden harsh movement can injure the soft tissues in the neck as they are stretched beyond their normal capacity. The pain comes from the swelling, which can happen hours or days after the accident. Many whiplash sufferers believe that they were unscathed in the accident until the swelling and pain begins.
Symptoms of a whiplash injury may include pain and stiffness in the neck, headaches, and pain radiating to the shoulders. Some victims also note jaw pain, weakness in the arms, problems with vision, and ringing in the ears. It is important that you always seek immediate medical attention after a car accident.
Diagnosing and Treating Whiplash
Upon arriving at an emergency room after a car accident, you will be examined by a physician for any injury needing immediate treatment. You will be asked for the details of the accident, and once hearing that you were struck from behind, the physician may focus attention on the neck area. Since whiplash is a soft tissue injury, an MRI may be used to determine the extent of the injury.
You will likely have the neck immobilized using a cervical collar in order to prevent further damage and to force the tissue to stay in its rightful position. Pain medications may also be administered along with a course of physical therapy designed to reduce the swelling, ease the pain, and restore mobility. How severe the whiplash injury is will determine the extent and length of the therapy needed.
Why Contact a Car Accident Attorney?
Many drivers are under the erroneous belief that when struck from behind, there is no question of liability and all of their associated expenses will be covered. This is not always the case with a whiplash injury. If the symptoms did not present themselves immediately, the insurance adjustor may claim they were the result of another incident unrelated to the accident. The extent of care needed may be questioned, as it is hard to determine just how much damage was caused to the neck by the accident.
St. Louis Whiplash Injury
A St. Louis auto accident attorney can ensure that your rights to compensation are protected when suffering from a whiplash injury. Contact The Hoffmann Law Firm, L.L.C. at (314) 361-4242 today if you want the peace of mind in knowing that your legal rights are being protected.